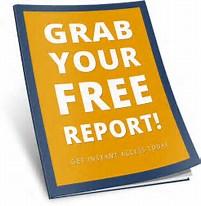 Note: If you would like more granular 8-15 page reports on small biotech stocks, we put out one FREE report every week to all those that register @ biotechfreereports.com! Our latest report came out Monday morning on a biotech stock now under $6.50 a share. The name is pulling back just over 5% today on no news providing a more than solid longer term entry point. The company has a promising late stage vaccine candidate aimed squarely at a $2 billion market and a market cap less than $200 million. The report is still available HERE.
"It is better to fail in originality than to succeed in imitation." ― Herman Melville

I am still waiting to get all the details of Flexion Therapeutics' (NASDAQ:FLXN) convertible debt offering yesterday. That event triggered a 20% decline in the stock that seems like a knee-jerk reaction. However, I wanted to have all the details at hand before I do a granular analysis on this small cap concern after its funding raise. Hopefully that will be ready for tomorrow's post.
In the meantime, there has been some positive news on two names I have talked about here and own in my own portfolio. I like both long term stories and both equities have also seen some insider buying of late as well.
The first is auto parts concern Visteon Corporation (NYSE:VC). That stock is up more than four percent on the day after posting quarterly results. The company posted earnings of $1.73 a share, three dimes a share above the consensus. Revenues grew over 13% on a year-over-year basis to $910 million, more than $100 million above expectations.
The company is a play on the increasing amount of electronics being put into vehicles and builds the cockpit electronics in many makes and models. After Mobileye (NYSE:MBLY) was recently purchased by Intel (NASDAQ:INTC) and Samsung Electronics bought Harman International (NYSE:HAR); Visteon is the biggest of the 'pure plays' in this sub-sector of the market.
A director also picked up almost $200,000 in new shares in late March with a $95 handle. That was my previously advised entry point. However, I think the shares are good to accumulate at anything less than $100 a share after these great quarterly results.

Has Your Portfolio Returned almost 40% In The Last Ten Months?
That is what the model Insiders Forum portfolio has done since its launch of June 30th of last year. As of yesterday's market close, the Insiders Forum portfolio has delivered a total return of 39.23%. This has easily outdistanced the return from the Russell 2000 (16.96%) which serves as the portfolio's benchmark over the same time period. Buying attractive small & mid-cap stocks insiders are purchasing is turning out to be a rock-solid investment strategy. We are still taking new members into the Insiders Forum. Despite its stellar performance to date, the Insiders Forum is still one of lowest priced of the over 100 offerings available on SeekingAlpha's Marketplace. To find out more about this offering and to join the Insiders Forum community, just click HERE.

I profiled Great Lakes Dredge & Dock (NASDAQ:GLDD) in late March when the shares were trading right at $4.00. The stock has moved up to just under $5.00 a share since then but I think this infrastructure play still has considerable upside if management continues to execute against its turnaround plan.
This name also saw a couple of directors raised their stake in the firm in March. Last week, the company announced they had won a $17 million dredging contract in California. Today, the firm stated they will present 1st quarter earning results on May 3rd.
This was one of the few infrastructure names that did not have a "Yuge" post-election run up. I think the name is still buyable if you don't have a position at under $5.00 a share. Maybe a half a stake prior to earnings and rest after could be one solid strategy.
"If at first you don't succeed, try, try again. Then quit. No use being a damn fool about it." ― W.C. Fields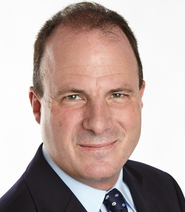 Thank You and Happy Hunting
Bret Jensen
Founder, Biotech Forum & Insiders Forum
Disclosure: I am/we are long FLXN, GLDD, VC.