Do not think of knocking out another person's brains because he differs in opinion from you. It would be as rational to knock yourself on the head because you differ from yourself ten years ago." - Horace Mann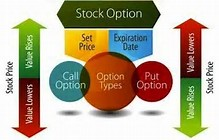 I use basic option strategies (buy-write's, covered calls, and bull put spreads) within my personal biotech portfolio, but I am certainly no expert in this field. For those that want to learn about more advanced option strategies to put in their investor 'toolbox', I highly recommend the free 30 minute report and 7 minute video my Investors Alley's colleague Jay Soloff has recently put together. Jay has been teaching about and using option strategies successfully for two decades. The free video and report can be downloaded HERE. 
"An eye for an eye will only make the whole world blind." - Gandhi
Friday, I outlined an option strategy to play the recent dip in midcap oncology play Tesaro (TSRO).  This invited a couple of requests to do a 'deep dive' on this concern for longer term investors.  Below, we take a longer look at this emerging name in oncology.
Tesaro is a Waltham, Massachusetts based commercial stage pharmaceutical concern focused in the area of oncology.  The company was founded in March 2010 and IPO'd in June 2012 at $13.50 a share.  It has two approved treatments and anticipates each treatment receiving further approval by YE17.  Tesaro has been the focus of takeover speculation for the past twelve months, the ebbs and flows of which have been one of the primary determinants of its stock price.
Pipeline                                    
1. Rolapitant (VARUBI/VARUBY).  This long-acting oral agent is approved for the prevention of chemotherapy induced nausea and vomiting (CINV) in both the United States and Europe.  VARUBI was the most prescribed oral NK-1 receptor antagonist in the U.S. in 2Q17.  VARUBY oral was just launched throughout Europe in June 2017.  Tesaro has also developed an intravenous (IV) form of rolapitant for which – after issuing a Complete Response Letter (CRL) in January 2017 over manufacturing concerns – the FDA has set an October 25, 2017 PDUFA date.  This pending approval is significant in that IV delivery is by far and away the larger (90%) segment of the $1.6 billion CINV market currently dominated by Merck's (NYSE: MRK) EMEND.  Revenues from VARUBI sales totaled $2.9 million in 2Q17, up from $1.2 million in 2Q16.
2. Niraparib (ZEJULA).  Approved by the FDA on March 27, 2017, ZEJULA is a once-a-day oral poly (ADP-ribose) polymerase, or PARP, inhibitor used for the maintenance treatment of women with recurrent epithelial ovarian, fallopian tube, or primary peritoneal cancer who are in a complete or partial response to platinum-based chemotherapy.  The European Medicines Agency (NYSEMKT:EMA) has accepted an application for niraparib for nearly the same indication.  Tesaro anticipates launching ZEJULA in the EU by YE17 pending European Commission approval.  The company has intellectual property protection on niraparib until 2030.

The most significant development for ZEJULA has been the initial success of the U.S. launch.  Rolling-out into a market with two other competitors – AstraZeneca's (NYSE: AZN) LYNPARZA and Clovis Oncology, Inc.'s (NASDAQ: CLVS) RUBRACA – ZEJULA claimed 60% market share as of June, generating $25.9 million in net sales during the second quarter of 2017.  The reasons for this emerging dominance are twofold.  First, ZEJULA is the only PARP therapy that can be used in patients with or without BRCA gene mutations.  Second, ZEJULA is approved in a second line setting whereas RUBRACA is restricted to those who have already tried two prior therapies, and LYNPARZA patients need to have already tried three.  This second "advantage" is not expected to last with both competitors expected to move up into earlier lines of therapies based on positive label expansion studies for both RUBRACA and LYNPARZA released earlier this year.  However, being first with a once-a-day drug is an advantageous position for Tesaro.
In addition to its current indication, ZEJULA is undergoing evaluations for label expansion for ovarian cancer.  These trials include:
PRIMA: Phase 3 clinical trial of niraparib in patients with advanced ovarian cancer who have responded to platinum induction therapy.  This is a first line indication.
QUADRA: A registration trial of niraparib for the treatment of patients with recurrent ovarian cancer who have received three or four regimens of therapy.
AVANOVA: Phase 1/2 trial evaluating niraparib plus bevacizumab in patients with recurrent ovarian cancer.
TOPACIO: Phase 2 trial collaboration with Merck's KEYTRUDA in patients with platinum resistant ovarian cancer or with triple negative breast cancer.
The company is also looking at niraparib in the treatment of cancers beyond ovarian, including non-small cell lung cancer, the aforementioned triple negative breast cancer, and prostate cancer.
Also, Tesaro has entered into a number of collaborative efforts regarding ZEJULA.  The two most significant are the sale of niraparib's prostate cancer development and commercialization rights ex-Japan to Janssen in April 2016 and the Japanese rights for all indications to Takeda Pharmaceutical Company Limited (OTC: OTCPK:TKPHF) in July 2017.  Under the Janssen agreement, Tesaro received $35 million up-front and is eligible to receive another $415 million in milestone payments as well as double-digit royalties.  Takeda has agreed to pay $100 million up-front with the chance for an additional $240 million in milestone payments as well as high teens to low thirties percentage of sales in royalties.
3. Immunoncology (IO) Pipeline.  These early stage programs include an ongoing Phase 1/2 trial of Anti-PD1 (programmed cell death protein 1) therapy TSR-042 in the treatment of MSI-H metastatic endometrial cancer with the aim of submitting results and a request for accelerated approval to the FDA; Anti-T-cell immunoglobulin domain and mucin domain-3 (TIM-3) antibody TSR-022 for which Phase 1 dose escalation studies should be providing guidance for next steps by mid-2017; and anti-Lymphocyte-activation gene-3 (LAG-3) antibody TSR-033 for which dose escalation studies should initiate in 3Q17.
Balance Sheet & Analyst Commentary
Tesaro exited 2Q17 with ~$508 million in cash and equivalents on the balance sheet.  This amount does not include the $100 million payment coming from Takeda for the Japanese rights to ZEJULA, which will hit in 3Q17.  Additionally, a $15 million payment for ZEJULA in Europe is expected to post in 4Q17.  The company expects to burn through approximately $230 million in 2H17, leaving it with a runway through the end of 2018, contingent on revenues from ZEJULA and VARUBI.  Long term debt stood at ~$137 million in the form of 3.0% convertible notes due October 2021.
Tesaro SG&A expenses ballooned to ~$93 million in 2Q17 versus ~$36 million during the same period in 2016 as it expanded its marketing force to approximately 170 professionals to handle the launches of ZEJULA and VARUBI with two more launches anticipated by year's end.  Management indicated that 170 sales personnel is a good level going forward; however, it anticipates spending more on R&D in the future – an expense item likely to climb above $200 million for 2017.
Tesaro's market cap currently stands at approximately $6 billion, making it a decent size acquisition for potential suitors looking to expand their oncology footprint.
The consensus is for approximately $225 million in revenues in FY2017 with revenues more than doubling in FY2018.  Twelve month price targets range from $120 to $235 with a median of $172, which represents ~50% upside from the August 18th close.  Friday, Citigroup reiterated its Buy rating on TSRO with a $216 price target. Credit Suisse did the same with a $190 price target.
Outlook
With its ZEJULA transitioning to the commercial phase during 1H17, speculation was rampant that Tesaro would be targeted for takeout.  In the first sixteen months following VERUBI's approval (Sept 2015), the stock skyrocketed from ~$60 a share to ~$190 in February 2017.  However, zero progress on a national healthcare fix and even less advancement on tax reform has retarded the merger & acquisition narrative in the healthcare sector with uncertainty about the playing field going forward combined with what has become a pipe dream of repatriated profits keeping potential buyers on the sidelines.  Overlay the macro picture in healthcare onto the moves by Tesaro to collaborate with Takeda and Janssen while ramping up its own sales force and the likelihood of a buyout has greatly diminished over the past six months.  As a result, shares of TSRO have been in a protracted decline, losing approximately 40% of its value since Feb 2017.
This decline is against the backdrop of: 1. approval and market leader position for ZEJULA in the U.S.; 2. approval and launch of VARUBY oral in Europe; 3. a development and commercialization deal for ZEJULA in Japan; 4. progress on additional indications for ZEJULA in ovarian and other cancers; 5. progress on Tesaro's IO platform; 6. anticipation of ZEJULA approval and launch in Europe during 4Q17; and 7. expected approval and launch of VARUBI IV stateside in 4Q17.  ZEJULA's indication expansion upside is blockbuster status.  Simply put, as the fundamental outlook has significantly improved for Tesaro, the price has plummeted 40%.
The weak hands – traders playing the takeover speculation game – should be washed out.  With promising upside from ZEJULA and the IO portfolio candidates, this selloff has created a buying opportunity for long term investors.
First they ignore you. Then they ridicule you. And then they attack you and want to burn you. And then they build monuments to you." - Nicholas Klein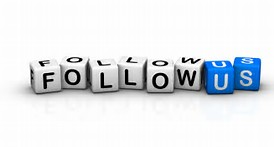 We just launched a separate SA feed called the Busted IPO Forum.  This Forum is focused exclusively on stocks that have been public for 18 months to five years that are significantly under their offering price.  Many times after the initial analyst hyperbole has died and lockups have expired, these same companies can be had for 30 to 50 cents on the dollar to where the shares went public.  I have found many multi-baggers over the years trolling this neglected space and I have talked about these opportunities consistently in my seven years writing here on SeekingAlpha.  If you would like to get these free articles as soon as they are published, just become a real-time follower to Busted IPO Forum by clicking HERE and hitting the big orange 'follow' button, selecting the 'real-time' option.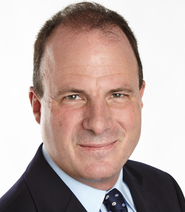 Thank You and Happy Hunting
Bret Jensen
Founder, Biotech Forum & Insiders Forum
Disclosure: I am/we are long TSRO.