Courage is the most important of all the virtues because without courage, you can't practice any other virtue consistently." ― Maya Angelou

Note: We continue to put out a couple of free in depth reports on small biotech, biopharma and medical device stocks every month.  We will also be putting out a 30 minute video on six small and midcap biotech stocks I think make likely takeout targets in 2018.  This will be released a few days after Biotech Forum subscribers get their exclusive 'first look'.  To register to get this free video when it is out and/or to get our past free reports, just click HERE. 
Strong people alone know how to organize their suffering so as to bear only the most necessary pain." ― Emil Dorian, Quality of Witness: A Romanian Diary, 1937-1944
Aerie Pharmaceuticals (AERI) is near and dear to my heart.  The stock was our one of the first selections for the 20-stock model portfolio of The Insiders Forum.  It produced a 113% return in the six weeks it was in the portfolio until we 'flipped' it for better opportunities late in October of 2016.  It has gone on to post further gains.  Those that followed the 'Jensen Rules', now have half of their original stake riding on the 'House's Money'.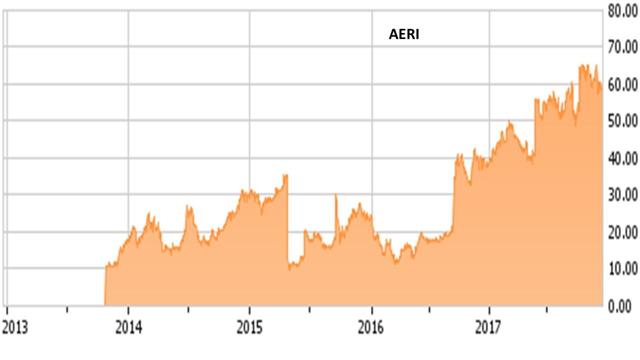 I have not revisited this name in quite some time, but the company is in the news today so I thought it was a good time to provide a quick update on Aerie today.
Company Overview:
Aerie Pharmaceuticals focuses on the discovery, development, and commercialization of first-in-class therapies for the treatment of glaucoma and other eye diseases. The company came public in 2013, has grown into a market capitalization of ~$2.1 bilion and trades for around $57 a share currently.
Today it was announced that Rhopressa, Aerie's candidate to treat Glaucoma was approved by the FDA.  Approval was expected given trial results and AdComm Panel recommendation, but came two months before the PDUFA date.  Aerie's CEO has said Rhopressa could eventually see peak sales of ~$1 billion.  The drug is wholly owned and the company has stated it plans to hire 100 sales reps early in 2018 with initial rollout of Rhopressa scheduled for the middle part of the second quarter of next year.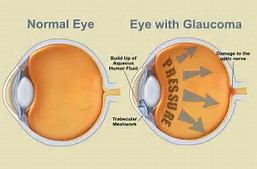 The company's focus will be on gaining formulary coverage for commercial plans which cover approximately half of the glaucoma population.  It will also launch efforts to gain access to Medicare's formularies (the other ~half) with the goal of being available in this space starting in January 2019.
In addition, the company posted positive late stage trial results from Roclatan in late May.  It plans to file a NDA for this compound in the second quarter of 2018.  Roclatan is a combination of Rhopressa and latanoprost also aimed at treating glaucoma.
Analyst Commentary & Balance Sheet:
The company ended the third quarter with some $275 million in cash and marketable securities on the balance sheet.  Cash burn was just under $75 million in first nine months of the year.  Management guided for full year cash burn to be in the range of $115 million to $120 million as the fourth quarter should see an increase in cash burn as the company prepares to launch Rhopressa.
The current median analyst price target is approximately $80.00 a share on AERI.  Over the past 24 hours, Canaccord Genuity ($73 price target), Cantor Fitzgerald ($77 price target) and Mizuho Securities ($87 price target) have all reissued or assigned Buy ratings on the stock.  Cantor's analyst lifted his price target to $77 from $69 previously.  He is modeling $27 million in revenue from Rhopressa in 2018 and an eventual $500 million in peak sales from this compound.  This approval makes Roclatan's approval seemingly assured and combined he believes the two compounds could see $1 billion peak sales.
Verdict:
Despite the early approval of Rhopressa, the stock has done little in trading today.  That is not surprising given approval was expected and the stock has run up some 50% since May.  Worries about approval always migrate towards concerns about the actual rollout as Aerie becomes a Tier 3 stock.
I like Aerie's longer term prospects as they are aiming at a lucrative market.  If M&A picks up in 2018, I could see AERI attracting some interest as a buyout target.  That said, I am not chasing the stock here.  New rollouts to large markets always have some 'hiccups' along the way.  In addition, I would expect the company to do at least other capital raise at some point in 2018.  If those factors drag the stock back below the ~$50 level, I might reassess and do a little 'nibbling' then.  Until then, I am happy keeping half my original stake in this emerging ocular concern.
Never take counsel of your fears." ― Stonewall Jackson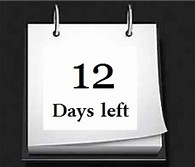 As of the market close Friday, The Insiders Forum 20-stock model portfolio has generated an impressive 55.27% overall return since its launch on 06/30/2016.  That is more than twice the return of the Russell 2000 (26.29%) over that time frame.   We also adding more exclusive and some video content to the offering in 2018.  We are having a small price hike after December 31st to provide for the additional research and bring our low membership fees in line with other top services available via SeekingAlpha's Marketplace.  To activate this risk-free offer and lock in today's low rates forever, just click HERE. Our latest recommendation will go out next week.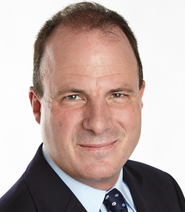 Thank You & Happy Hunting,
Bret Jensen
Founder, The Biotech Forum, The Busted IPO Forum & The Insiders Forum