I will prepare and some day my chance will come." ― Abraham Lincoln
Finding a 'ten-bagger' or a stock that goes up at least 1,000% is every small investor's dream. They occur about as infrequently as hitting for the 'cycle' in baseball or rolling the perfect game at the bowling alley. Every single one of them is memorable.
My first ten-bagger happened early this century. I bought a small search engine company called AskJeeves (ASKJ) for $2.00 a share in 2002 after the 'internet bust' had crushed technology stocks. At the time the company had more than $3.50 a share in cash on the books and it seemed like a solid asymmetrical bet. Three years later the company was bought out by what is now Interactive Corp. (IAC) for $26.00 a share.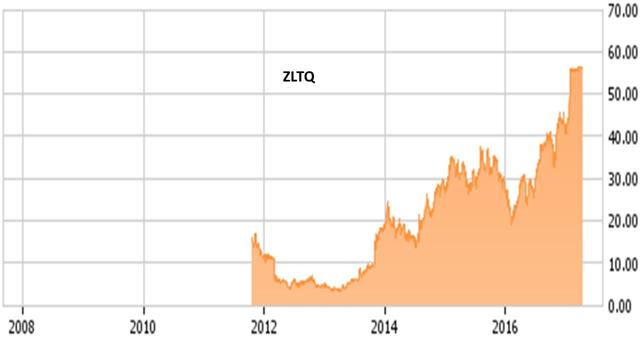 Another ten bagger was more recent. It involved a company called ZELTIQ Aesthetics (ZLTQ), a name I first highlighted in August of 2012 when it sold for just $5.00 a share. This 'razor & razor blade' medical concern was purchased by Allergan (AGN) in 2017 for $56.00 a share.
My latest ten-bagger is a small cap concern called CymaBay Therapeutics (CBAY) which is selling at just over $11.50 a share, over 1000% above my average cost of 94 cents a share.
So what do all three of these ten-baggers and potential ten-baggers have in common? Each of these stocks were all 'Busted IPOs' when I purchased them.
Busted IPOs are stocks that have been public for 18 months to five years that are trading substantially under their IPO prices. I have found once the analyst hyperbole has blown over and stock lock ups have expired around these Busted IPOs, many of these once loved equities can be had for 25 to 50 cents on the dollar from when they first came public.
As lucrative as this niche has been for my portfolio over the years, I have never found a service or newsletter that covered this segment of the market. So I created my own called the Busted IPO Forum now available via SeekingAlpha's Marketplace.
Our original goal at the Busted IPO Forum was to build a portfolio of 15 small cap and midcap Busted IPOs which consistently outperforms the Russell 2000 over time. We launched this service on September 1st and of last week's portfolio update have outperformed our benchmark, the Russell 2000 by over 400 basis points to date.  A very promising start!
Who you are tomorrow begins with what you do today." ― Tim Fargo
At the end of the month, we are adding capabilities to the Busted IPO Forum that launched in the summer of last year. This offering is already one of the top 20 most subscribed of over 165 offerings on SeekingAlpha's Marketplace. Now it is going to get even better. Our model portfolio will be expanding from 15 to 20 holdings and we will providing weekly portfolio updates instead of the current bi-weekly updates. More exclusive content will be added to the service as well. To lock in your rock-bottom launch price for the life of the offering before it goes up on May 1st, click here to initiate your two week free trial.
Upon registration, you will receive a welcome email with a link to all 15 investment analyst reports we did on each entry before it became a holding in the model portfolio.  We look forward to welcoming you into our growing community of like-minded investors.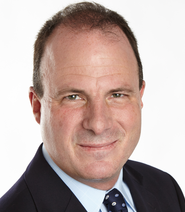 Thank You & Happy Hunting,
Bret Jensen
Founder, The Biotech Forum, The Busted IPO Forum & The Insiders Forum
Disclosure: I am/we are long cbay.