Our minds are information vacuums. Either we fill them with thoughts of our choosing or someone else will." ― Ray A. Davis
Increase Your Chances Of Catching The Next Small Cap Biotech Rocket!

From now until midnight EST Monday, we are offering free 14 day trials into the Busted IPO Forum AND 20% off the first year of membership.  The overall return from our model portfolio of 20 attractive Busted IPO names has whipped the Russell 2000 (23.14% to 11.86%) since the portfolio's launch last September.  To initiate your free trial and special discount, just click here.
We are the sum total of the decisions we have made." ― E.A. Bucchianeri
Today, we revisit 'Tier 4' biotech concern Zynerba Pharmaceuticals (ZYNE) after its eventful week.  On Thursday before the bell, the company announced that it is discontinuing trial development of ZYN001which is a prodrug of tetrahydrocannabinol (NYSE:THC) delivered via a transdermal patch, after a Phase 1 study failed to meet its objectives. The stock moved down sharply in pre-market trading and opened down some 20% early in Thursday's trading session.  Thanks to solid analyst support, the equity ended up down just less than five percent by the time trading came to a close on Thursday.  On Friday, the stock regain its remaining losses and ended up exactly flat on the week.

There are a couple of lessons to be drawn from Zynerba this week.  First, never trade in pre-market or make emotionally based trading decisions.  Second, focus on investing in 'Tier 4' biotech concerns that have multiple 'shots on goal' which makes it possible to overcome inevitable trial disappointments.  
Fortunately for Zynerba shareholders the more important compound in the company's pipeline is ZYN002.   This compound is the first and only pharmaceutically-produced CBD, a non-psychoactive cannabinoid, formulated as a patent-protected permeation-enhanced gel for transdermal delivery through the skin and into the circulatory system.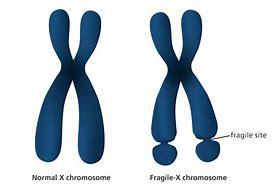 Phase 2 data around ZYN002 for Fragile X Syndrome was very encouraging and a pivotal trial should commence by the end of summer with data out in 2019 for this indication.   Fragile X syndrome or FXS is a genetic disease characterized by intellectual disability and there are no FDA approved treatments for this disease.  FXS is the most common hereditary cause of mental disability in boys. It affects 1 in 4,000 boys.
In addition, the initiation of double-blind, placebo controlled Phase 2b clinical trial of ZYN002 in approximately 300 adult patients with refractory focal epilepsy is on track for the second half of this year.
Analyst Commentary & Balance Sheet:
On Thursday, Cannaccord Genuity ($18), Cantor Fitzgerald ($20 price target) and H.C. Wainwright all saw the dip the equity to reiterated Buy ratings. Here is the commentary from Cantor
We rate 12-month PT of $20/share. Zynerba is developing ZYN002, a synthetic CBD gel to treat neurological conditions. Valuation Summary We value Zynerba based on a risk-adjusted NPV of future cash flows associated with ZYN002 in Fragile X syndrome. Our 12-month price target is $20/share. The Disclosure Section may be found on pages 3 – 4.Valuation Estimating the sum of the risk-adjusted (30%) after-tax (21%) NPV of future estimated cash flows for ZYN002 in FXS, we arrive at a discounted (15%) value of $273 million ($16/share)."
The company ended the first quarter of 2018 with just over $50 million in cash on hand.  Zynerba's cash burn currently is approximately $10 million per quarter and the stock has an approximate market capitalization of $130 million. Management has stated it believes cash is sufficient to fund operations and capital requirements well into 2019. 
Verdict:
Despite an early stage trial setback, Zynerba remains an attractive albeit high risk/high reward developmental concern.  It is aiming at a lucrative niche of the market, has upcoming milestones, strong analyst support and adequate funding for now. We continue to believe Zynerba merits a small holding within a well-diversified biotech portfolio.
Option Strategy:

I personally would accumulate an initial stake or to increase exposure to ZYNE via a Buy-Write order. Using the January 2019 $10 call strikes, fashion a Buy-Write order with a net debit of between $8.00 to $8.20 a share range (net stock price - option premium). This mitigates some downside risk and sets up a more than solid potential return for its six and half month 'hold' period.
Freedom is not having the right to speak, Freedom is having the right to decide if you want to speak or not" ― Sandesh Hukpachongbang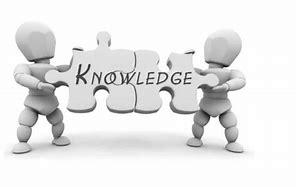 I believe every investor should at least have a basic understanding of options and how they can be used to more effectively manage their portfolios. For those that want to learn about more advanced option strategies to put in their investor 'toolbox', I highly recommend the free 30 minute report and 7 minute video my Investors Alley's colleague Jay Soloff has put together. Jay has been teaching about and using option strategies successfully for two decades. The free video and report can be downloaded HERE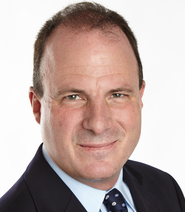 Thank You & Happy Hunting,
Bret Jensen
Founder, The Biotech Forum, The Busted IPO Forum & The Insiders Forum
Disclosure: I am/we are long Zyne.