In every sound, the hidden silence sleeps." ― Dejan Stojanovic, The Creator
New Free Report Available: My colleagues at Investors Alley have just published a free report entitled '10 Simple Rules To Trade Options Like A Pro' for those that want to learn more about profitably adding options strategies to their investing 'toolbox'. It is now available free via download HERE.
Spies and parents never sleep." ― Linda Gerber
Today we look at a small cap concern that is getting some increased analyst commentary in recent weeks.  What lies ahead for this company and stock?  We take a look in the paragraphs below.
Company Overview:
Cori International (CORI) is a California-based commercial stage biotechnology.  It came public in 2014 after being founded nearly two decades before.  The stock currently has a market capitalization of just under $300 million and trades right at $8.00 a share.

Platform & Pipeline:
Cori International is focused on the development of new transdermal treatments that provide a novel alternative for clinicians and patients.  The firm's transdermal technologies (Corplex and MicroCor) are supported by broad intellectual property claims.  These patents cover such areas as moisture handling capability, adhesive capability, ability to hold liquids with solubilized drug, separation of liquid from adhesive, flexibility, conformability, enhanced stability, loading and delivery.
In 2017 the company signed a new five-year agreement with Procter & Gamble (PG) for Corium to continue to be the sole supplier of oral products incorporating the company's Corplex technology (Crest White strips).  In total the company has three partnered assets (see here) on the market which brought in $10.1 million in revenue in the first quarter of this year, up from $7.3 million in the same period a year ago.
The most exciting product candidate in Corium's pipeline is Corplex Donepezil.  This is a transdermal patch formulation of donepezil for Alzheimer's disease.  An oral version of donepezil called Aricept has been on the market and effective for ages, losing patent protection almost a decade ago.  The company should file an NDA for this product early in 2019.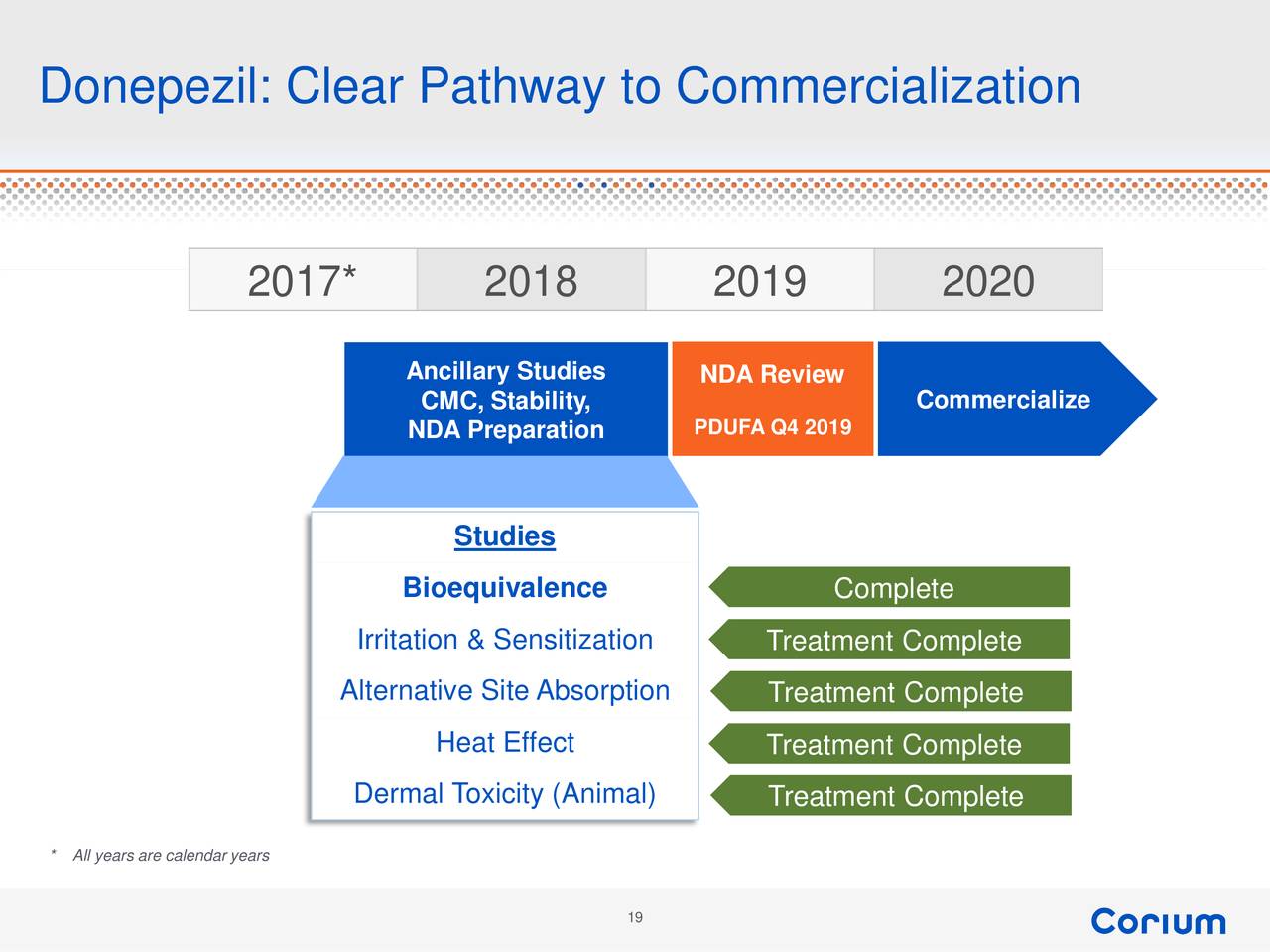 Source: Company Presentation
Analyst Commentary & Balance Sheet:
On Wednesday, Cantor Fitzgerald reiterated its Overweight rating and $14 price target on this small cap concern.  Here is the color from Cantor's rating.
We reiterate the Overweight rating and $14 PT for CORI stock. We believe the Corplex donepezil patch is approvable and that it could become an important treatment for Alzheimer's disease (AD) by virtue of its 7-day transdermal delivery format and the potential to avoid GI side effects commonly associated with oral delivery of the drug. From a corporate development standpoint, we believe the patch will be an important validator of the CORI's technology and product development capabilities and could provide an opportunity for the company to commence commercial activities, albeit on a relatively small scale."
On June 15th, H.C. Wainwright reissued their own Buy rating and $13 price target on CORI.  Jefferies and Needham also have Buy ratings on Corium with price targets in the low teens at this time.  Corium ended the first quarter with approximately $95 million in cash on hand.  In March, the company completed a $120 million debt offering consisting of convertible senior notes.  $56 million of which was used to pay off a previous debt facility and rest went to working capital.  Corium is currently burning $15 million to $20 million per quarter of cash.
Verdict:
While not my favorite 'Tier 3' concern, the company is seeing growing sales from its current products.  In addition, Corium has addressed its near term funding needs and is picking up some recent positive analyst support.  In addition,  Corplex Donepezil could be approved late in 2019 and this product has the potential to dwarf the rest of Corium's product portfolio in terms of possible sales.  A small 'watch item' holding within a well-diversified biotech portfolio seems warranted.
Option Strategy:

An preferable way (and one you may be able to profitably repeat) to accumulate an initial stake or to increase exposure to CORI is via a Buy-Write order. Using the January 2019 $10 call strikes, fashion a Buy-Write order with a net debit of $6.50 to $7.00 (net stock price - option premium). This mitigates some downside risk and sets up a more than solid potential return for its roughly six month 'hold' period. Liquidity is so-so, meaning you may have to submit this order more than once before it is filled.
I just realized that sleep sometimes is the only precious wage for the hard working man." ― Akilnathan Logeswaran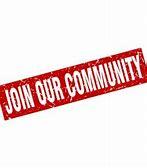 If you want to get our '4 Hot Analyst Reads' on small biotech stocks before every market open and our preview of the important events (trial milestones, conference presentations, FDA action dates) for the upcoming week across the biotech industry 'Biotech:The Week Ahead' that comes out every Sunday, just go to our new blogsite 'The Biotech Maven' and click on the + Follow button in the upper right hand corner of the site. That's it. It is that simple and its free.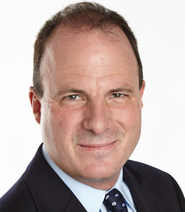 Thank You & Happy Hunting,
Bret Jensen
Founder, The Biotech Forum, The Busted IPO Forum & The Insiders Forum
Disclosure: I am/we are long cori.