Why is it that when one man builds a wall, the next man immediately needs to know what's on the other side?" ― George R.R. Martin, A Game of Thrones

New Free Report Available: My colleagues at Investors Alley have just published a free report entitled '10 Simple Rules To Trade Options Like A Pro' for those that want to learn more about profitably adding options strategies to their investing 'toolbox'. It is now available free via download HERE.
The mediocre teacher tells. The good teacher explains. The superior teacher demonstrates. The great teacher inspires." ― William Arthur Ward
After starting in the black, the main biotech indices have reversed and are now deeply in the red heading into the close.  Sounds like an opportunity to do some 'shopping'.

Today, we take a brief look at two late analyst calls this Tuesday afternoon that might buoy the following stocks once selling pressure on the sector ebbs.
Let's start with Neurocrine Biosciences (NBIX).  Earlier today the FDA approved elagolix for the treatment of women with moderate-to-severe pain related to endometriosis.  The compound which is also known as ORILISSA will be marketed and distributed by development partner AbbVie (ABBV) and is estimated to have a monthly cost of ~$850.
So far Piper Jaffray ($113 price target) and Needham ($110 price target) have reiterated their Buy ratings on Neurocrine since the FDA green lighted elagolix.  Here is Needham's commentary post-FDA approval
Neurocrine and collaborator Abbvie announced approval of Orilissa (elagolix) for the management of moderate to severe pain associated with Endometriosis. Abbvie is guiding for the drug to be available in early August. According to Neurocrine mgmt, WAC price is $844.87/ mo for both 150mg QD regimen and 200mg BID regimen. Max treatment duration is 24mo for former and 6mo for latter. We are not making any material changes to our Orilissa sales ests. Neurocrine is entitled to a $40M approval milestone payment in 3Q18 and tiered royalties, which we believe range from 16-20%. Reiterate BUY."

Given the shares now trade just over $105 and have had a nice run over the past few months, these are not the boldest of calls.
Reminder: Don't forget to take advantage of the 20% Off Sale with free 14-Day Trial happening at the Insiders Forum through market close tomorrow.
Citigroup gets the nod for the boldest call of the day.  It reiterates its Buy rating on Myovant Sciences (MYOV) in the wake of the FDA approval on  elagolix.  Citi's analyst believes Myovant could have huge upside.  A synopsis is provided below
'I currently model Myovant Sciences' relugolix priced at $10 per day. Modeling relugolix pricing at parity to elagolix and assuming a gross-to-net of 100% would lead to a fair value estimate for Myovant of $146, or the equivalent of $102 of upside from her current price target of $44. The analyst models a split market between relugolix and elagolix in endometriosis'Myovant currently trades under $20.00 a share.
The public have an insatiable curiosity to know everything, except what is worth knowing." ― Oscar Wilde

If you want to get our '4 Hot Analyst Reads' on small biotech stocks before every market open and our preview of the important events (trial milestones, conference presentations, FDA action dates) for the upcoming week across the biotech industry 'Biotech:The Week Ahead' that comes out every Sunday, just go to our new blogsite 'The Biotech Maven' and click on the + Follow button in the upper right hand corner of the site. That's it. It is that simple and its free.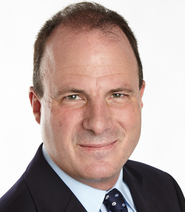 Thank You & Happy Hunting,
Bret Jensen
Founder, The Biotech Forum, The Busted IPO Forum & The Insiders Forum
Disclosure: I am/we are long abbv, NBIX.