There is no art which one government sooner learns of another than that of draining money from the pockets of the people." ― Adam Smith, The Wealth of Nations

To get late breaking analyst calls on small biotech stocks just before the market open every trading day, just click our new blogsite 'The Biotech Maven' and hit the + Follow button in upper right corner of the site. Here is this morning's synopsis.
After a big run over the prior two weeks, it is not surprising to see the biotech sector take somewhat of a breather this Wednesday.  However, profit taking has been relatively limited given the small biotech sector has advanced some six percent to close out August before the long Labor Day weekend.  With just over an hour to go in the trading day, the major biotech indices are down less than one percent from where they started the day.

Gene therapy concerns finds themselves under pressure in trading today after what is perceived to be disappointing trial results from Sangamo Therapeutics (SGMO) which has sold off 20% so far in trading today.
Heading into the final stretch of the day, here are two small biotech stocks garnering positive analyst attention this Wednesday.
Analysts like Zymeworks (ZYME) after it earned a $2 million milestone payment after Eli Lilly (LLY) filed a new indication (NYSE:IND).  Both Raymond James ($27 price target) and Cantor Fitzgerald ($21 price target) have reiterated Buy ratings this afternoon.  Here is the color from the analyst at James
Based on disclosure from Lilly's second-quarter earnings presentation, we believe the current bispecific is likely to be a tumor-agnostic immuno-oncology asset, similar to Merck's (MRK) Keytruda (2017 sales of $3.8 billion)."
Piper Jaffray is raising its price target on Vericel (VCEL) to $16 to $14 previously on tepid late stage trial data from competitor Histogenics (HSGX).  Here is the synopsis on that upward price revision.
Histogenics reported its Phase III trial of NeoCart to repair knee cartilage defects narrowly missed its primary endpoint of dual threshold responder analysis compared to microfracture in 249 patients at one-year. While Histogenics still intends to meet with the FDA to discuss biologics license application filing, Jaffray's analyst believes a "lack of durable data removes a potential competitor" for Vericel. He continues to project $80 million in sales this year for Vericel and increased his 2019 sales estimate to $96.5 million. The analyst remains Overweight on Vericel.
Vericel is up over 15% today in trading while Histogenics has cratered some 70% on that study data.  And those are two small cap biotech stocks getting nice 'shout outs' from analyst as we are about to start the last hour of trading this Wednesday.
It is easier to seize wealth than to produce it, and as long as the State makes the seizure of wealth a matter of legalized privilege, so long will the squabble for that privilege go on." ― Albert Jay Nock
Free Report Available: Many of the names profiled here make suitable Buy-Write candidates. My colleagues at Investors Alley have recently published a free report entitled '10 Simple Rules To Trade Options Like A Pro' for those that want to learn more about profitably adding options strategies to their investing 'toolbox'. It is now available free via download HERE.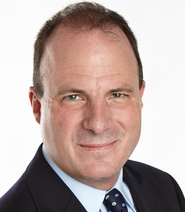 Thank You & Happy Hunting,
Bret Jensen
Founder, The Biotech Forum, The Busted IPO Forum & The Insiders Forum
Disclosure: I am/we are long vcel.