Money is always eager and ready to work for anyone who is ready to employ it." ― Idowu Koyenikan
It looks like the market will get off the schneid today, at least in the early going.  Third quarter earnings season gets officially underway today with earnings reports from the major banks like Citigroup (C).  As importantly, the yield on the 10 Year Treasury has dropped some since hitting a seven-year high last Friday, cresting (hopefully) at 3.26%.

Biotech investors could use a good Friday after a brutal start to October that saw the sector entered official correction territory on Thursday's sell-off.
While awaiting a better day of trading this Friday, here are four small biotech/medical device stocks garnering positive analyst commentary this morning.
TG Therapeutics (TGTX) gets a shout out from H.C. Wainwright this morning.  The small analyst firm reissues their Buy rating and then goes about explaining how they arrived at their $21 price target
Our price target of $21 is based on the net present value of our revenue forecast through 2026, applying a 45% probability of success (POS) for ublituximab in CLL, a 45% POS for umbralisib in 25% POS for both ublituximab and umbralisib in NHL. We use a 4x price/sales multiple for these products, an early stage pipeline value of $2.84/share, and fully diluted net cash of $1.10/share to arrive at our price target. Our P/S multiple of 4x is in-line with TG's peers that range between 2-5x."
Oppenheimer is raising their price target on Iovance Biotherapeutics (IOVA) to $25 from $22 while maintaining their Outperform rating on this small cap stock.  They did after recent developments which they explain below
Thursday, Iovance announced the outcome of discussions with the FDA regarding the regulatory path for lifileucel (LN-144), the company's tumor infiltrating lymphocyte (TIL) product for melanoma, and provided clinical updates from three ongoing trials. By conceding to a single arm trial with ORR as its primary efficacy endpoint, we believe the FDA substantially de-risked the melanoma program, which was granted RMAT designation based on encouraging interim data from 46 patients. Management anticipates a BLA filing in 2H20, in-line with our projections. Separately, LN-145 continues to show strong signs of activity in cervical cancer and SCCHN. Based on these updates, we are revising our estimates and raising our PT to $25 (previously $22). A proposed financing could extend the company's cash runway to 2021. Reiterate Outperform."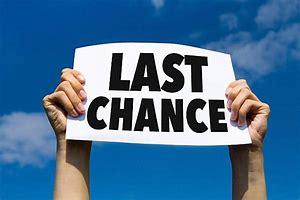 Don't forget to take advantage of our SPECIAL OFFER at The Insiders Forum before it expires at market close TODAY.
Cantor Fitzgerald is positive on Biohaven Pharmaceuticals (BHVN) after meeting with management.  They reiterate their Buy rating and $57 price target on the firm with the following commentary.
We recently hosted Biohaven for several investor meetings and came away with enhanced conviction in our nuanced perspectives on value creation over the next 12 months and beyond. Based on our recent due diligence, we believe a market inefficiency exists on the potential for rimegepant to usher- in a new treatment paradigm for not only acute, but also preventative treatment of migraine, irrespective if it's first or second to market within the oral anti-CGRP class. Additionally, our investor conversations suggest that the troriluzole-led rest- of-pipeline (NYSE:ROP) remains underappreciated, but this may change with increasingly visible clinical execution and 2H19 data."
Finally, AtriCure (ATRC) gets its second Buy reiteration in as many days.  This time it is from Needham with a $39 price target with the following commentary
ATRC announced on 8/28/18 that it had completed enrollment in its CONVERGE pivotal trial. The one-year follow-up period should be completed in 3Q19 and we expect a subsequent decision by the FDA on an atrial fibrillation (NYSE:AF) indication for ATRC's Convergent hybrid ablation procedure in late 2020 or early 2021. Given single-center data from Emory and public comments by the principal investigator, we think it is likely that CONVERGE meets its primary endpoints. Convergent could be the first product to obtain an FDA clearance to treat the large persistent and long-standing persistent AF population. If approved, we believe that Convergent could significantly accelerate ATRC's growth and estimate that it could be worth $19 per share."
And those are four small biotech stocks analysts are talking positively about this morning.  
Today it is cheaper to start a business than tomorrow." ― Amit Kalantri, Wealth of Words

Many of the names profiled here make suitable Buy-Write candidates. My colleagues at Investors Alley have recently published a free report entitled '10 Simple Rules To Trade Options Like A Pro' for those that want to learn more about profitably adding options strategies to their repertoire. It is now available free via download HERE.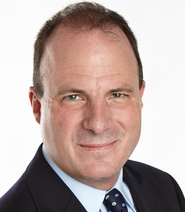 Thank You & Happy Hunting,
Bret Jensen
Founder, The Biotech Forum, The Busted IPO Forum & The Insiders Forum
Disclosure: I am/we are long iova,tgtx.