We may not yet know the right way to go, but we should at least stop going in the wrong direction." ― Stefan Molyneux, Against The Gods?
Well, we finally got a solid bounce in equities during October in trading on Tuesday.  The NASDAQ rose nearly three percent on the day and the Dow gained nearly 550 points.  A deluge of good third quarter earnings reports buoyed investor sentiment as did a stable 10-Year Treasury yield around 3.15%.

Small caps and other high beta parts of the market fare well.  The Russell 2000 rose nearly three percent and the biotech sector was up better than four percent on the day.  We may see some profit taking early today but I believe now that we are in third quarter earnings season, we have seen the worse of the decline in October.
While we await for the market to open here on Wednesday, here are four small biotech stocks garnering analyst praise this morning.
Oppenheimer doubles down on Sage Therapeutics (SAGE) which they initiated as a new Outperform a week ago.  They reiterate that rating and $170 price target this morning with the following clarification.
We initiated coverage of SAGE on Oct. 10 with an Outperform rating and received feedback from several investors. Those who own SAGE agree with our view that the sell-off ahead of the November 2 FDA Ad Comm presents an attractive buying opportunity for a stock that is -24% YTD (vs NBI +8% and S&P500 +5%). Others are concerned about the binary event risk. In either case, there seems to be a consensus among bulls and bears alike that SAGE-217 is the primary driver of valuation while the Ad Comm for IV brexanolone provides an important read across whatever the outcome. We remain bullish on the Ad Comm and believe it should unlock significant shareholder value if favorable."
A different analyst at Oppenheimer is assigning a new Outperform rating and $6 price target on AzurRX Biopharma (AZRX) before the bell today with the following commentary.
Lead candidate MS1819 is a next-generation enzyme replacement for exocrine pancreatic insufficiency, a condition responsible for significant morbidity among the chronic pancreatitis (~100K US) and cystic fibrosis (~30K US) populations. While clinical development remains, we believe MS1819's advantages to current products could enable it to become the EPI treatment of choice. We forecast 2027 sales of $266M following a 2022E launch, representing just 20% market share in a category with low competitive risk. Second candidate AZX1103, being developed for infectious disease supportive care, is on track to enter the clinic in 2019. We initiate coverage of AZRX with an Outperform rating and a 12- to 18-month price target of $6."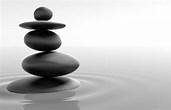 Looking for some good dividend ideas in this volatile market? I highly recommend my friend and Investor's Alley colleague Tim Plaehn. Tim runs the Dividend Hunter newsletter which offers a solid & diverse selection of attractive high yield plays and writes here occasionally on SeekingAlpha. The service now has over 7,000 active subscribers and can be had HERE for the rock bottom price of $49 (It usually is $99) for the first year. There are few better bargains around for those looking for solid income plays to balance their high beta holdings like small biotech.
Piper Jaffray reissues its Buy rating on Eiger Pharmaceuticals (EIGR) and $24 price target after that company just released new trial data.  Jaffray's analyst 'points out that both primary and secondary endpoints achieved statistical significance showing clinically meaningful increases in glucose nadir and decreased insulin spike following induction of a hypoglycemic attack'. The analyst 'remains focused on Eiger's hepatitis delta virus franchise with full 48-week Phase II interferon lambda data at the annual American Association for the study of Liver Diseases meeting in November and the Phase III D-LIVR trial start of lonafarnib in Q4.'

Finally, H.C. Wainwright maintains its Buy rating and $32 price target on Kala Pharmaceuticals (KALA) today.  Wainwright's analyst goes into detail on how he derived this particular price target.
Our 12-month price target is derived from a market value of the firm at $1.1B, which includes a discounted cash flow-based asset value of $1.1B for INVELTYS (100% probability of success) and KPI-121 0.25% (65% probability of success), with a 15% discount rate and 0.5% terminal growth rate."
And those are four small cap biotech names receiving positive analyst commentary today as we try to build on yesterday's big gains in the market.
You want a shadow, you got to have light and something to get in its way." ― James S.A. Corey, Cibola Burn

Many of the names profiled here make suitable Buy-Write candidates. My colleagues at Investors Alley have put together a 60-minute training session on how to profitably use option strategies to get more out of your more portfolio. To register free for this training, just click HERE.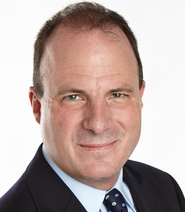 Thank You & Happy Hunting,
Bret Jensen
Founder, The Biotech Forum, The Busted IPO Forum & The Insiders Forum
Disclosure: I am/we are long sage, KALA.