History will be kind to me for I intend to write it." ― Winston S. Churchill
The Biotech sector consolidated its huge gains of Tuesday quite well on Wednesday.  The overall market was down significantly early on in trading yesterday but managed to end mixed with the Dow down but the NASDAQ and S&P 500 basically flat lined.  The main biotech indices posted very slight losses on the day.

Today, we finally a saw a decent sized M&A deal in the industry as Endocyte (ECYT) was acquired by Novartis (NVS) with an over 50% premium in a just over $2 billion transaction.  Hopefully this is the first of many such deals.  As we await trading to begin again this Thursday morning, here are four small biotech stocks garnering positive analyst mention this morning.
Mizuho Securities is positive on Selecta Biosciences (SELB) in front of a presentation around trial data next week at the American College of Rheumatology meeting.  They reiterate their Buy rating and $30 price target on SELB today.  Mizuho's analyst believes the 'data will likely a catalyst for the shares and views the probability of success as favorable'

Proteostasis Therapeutics Inc (NYSE:PTI) seeing a couple of positive analyst mentions before the bell this morning.  H.C. Wainwright reiterates its Buy rating ($15 price target) and RBC Capital upgrades PTI to a new Buy ($9 price target from $4 previously).  Here is how Wainwright came up with its price target.
Our price target of $15 is based on a probability-adjusted $12 from PTI-428 in F508del CF (12% discount rate, 2% growth rate, in line with the expected discount and growth parameters of a development-stage company) + $3 in cash. Risks to our investment thesis and target price include: (1) failure in clinical studies; (2) failure to secure regulatory approval; and (3) a smaller than anticipated commercial opportunity due to market size, competition, and/or pricing."
History is a set of lies agreed upon." ― Napoleon Bonaparte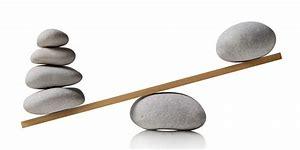 Looking for some good dividend ideas in this volatile market? I highly recommend my friend and Investor's Alley colleague Tim Plaehn. Tim runs the Dividend Hunter newsletter which offers a solid & diverse selection of attractive high yield plays and writes here occasionally on SeekingAlpha. The service now has over 7,500 active subscribers and can be had HERE for the rock bottom price of $49 (It usually is $99) for the first year. There are few better bargains around for those looking for solid income plays to balance their high beta holdings like small biotech.

Wednesday, Axsome Therapeutics (AXSM) was up nicely in trading.  The company announced that it plans to initiate a Phase 2 trial of AXS-12 for the treatment of the symptoms of narcolepsy in Q4 with top-line results anticipated in the first half of 2019.  Ladenburg came out yesterday afternoon raising its already whopping $29 price target to $34 on Axsome after this news.  Ladenburg's analyst noted 'that there are only five approved compounds for the treatment of narcolepsy and only one for the treatment of both excessive daytime sleepiness and cataplexy'
Chimerix (CMRX), whose stock has been under pressure since early March, has its Buy rating reissued at H.C. Wainwright this morning.  Wainwright's analyst explains how he came up with his $10 price target on CMRX.
We base our $10 price target on probability-adjusted revenue forecasts for brincidofovir in AdV, smallpox and multi- viral prevention. We use the net present value of our revenue forecast through 2026, apply a 15% POS for brincidofovir in AdV and other viruses, a 35% POS for brincidofovir in smallpox, a 4x price/sales multiple, value the early stage pipeline at $1.56/ share and 2Q18 fully diluted net cash of $4.08/share to arrive at our $10 price target. Our P/S multiple of 4x is in line with Chimerix's peers that range between 2-5x."
And those are four small biotech stocks receiving positive analyst commentary before the opening bell this morning
If you don't know history, then you don't know anything. You are a leaf that doesn't know it is part of a tree. " ― Michael Crichton

Many of the names profiled here make suitable Buy-Write candidates. My colleagues at Investors Alley have put together a 60-minute training session on how to profitably use option strategies to get more out of your more portfolio. To register free for this training, just click HERE.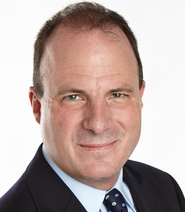 Thank You & Happy Hunting,
Bret Jensen
Founder, The Biotech Forum, The Busted IPO Forum & The Insiders Forum
Disclosure: I am/we are long axsm, selb.