I'm living so far beyond my means that we may almost be said to be living apart." ― Saki, The Unbearable Bassington
It looks like the market will open lower initially after declines in China and the rest of Asia overnight.
While we await the opening bell for the last trading day of the first full week of November, here are four small biotech/medical stocks garnering analyst praise this morning after posting third quarter results in recent days.
Maxim Group reiterates its Buy rating and $14 price target on Verastem (VSTM) this morning after the small oncology concern reported Q3 results yesterday.  Here is their current view on the company
We reiterate our Buy rating and $14 PT. Current market value in perspective. The company exited 3Q with $145.6M in cash, which in October was supplemented with $145.1M in net proceeds from an offering of convertible notes. When subtracting the recent $22M milestone paid to Infinity, the remaining cash balance suggests an EV of $153M. Qualitatively, we believe that this is low for a company with a newly approved drug in CLL and FL. Quantitatively, this valuation would not even be appropriate for the PI3K inhibitor Zydelig, which we view as a handicapped commercial asset. In the last two years between 2Q16 and 2Q18 (following the issuance of its label black box in 1Q16), Zydelig has recorded an average quarterly revenue of $37.8M (range $33M-$41M), translating to an annual run rate of $151M."
Globus Medical (GMED) sees its price target raised four bucks a share to $65 at Leerink Partners after that company just reported third quarter numbers.  Leerink's analyst cites 'the company's accelerating core U.S. spine results and higher 2018 outlook' for the upward revision while maintaining his Outperform rating on Globus. He also states 'the Q3 results and raised outlook increase his confidence that Globus is on a sustained double-digit revenue growth trajectory in 2018 and beyond'
Endo International (ENDP) gets some love from analysts after posting its quarterly numbers.  Citigroup ($19 price target) is reissuing its Buy rating on ENDP this morning.  Canaccord Genuity is upgrading the shares to a new Buy with a $20 price target, up from $16 previously.  Canaccord's analyst states it was a 'beat and raise' quarter for Endo International and he also 'noted the strength was in its injectables and branded businesses and sees the recent pullback in the shares as a buying opportunity'

Finally, H.C. Wainwright is maintaining its Buy rating and $9 price target on Keryx Pharmaceuticals (KERX) despite the recent decline in the stock.  Here is their current view on Keryx.
Valuation compelling. Keryx stock price has pulled back since the merger was announced in June, losing 33% of its value versus the XBI Biotech index losing only 9%. However we see only improving fundamentals as Auryxia revenues continue to improve QoQ."
And those are four small cap concerns seeing positive analyst commentary this morning before the bell this Friday.
Money won't buy happiness, but it will pay the salaries of a huge research staff to study the problem." ― Bill Vaughan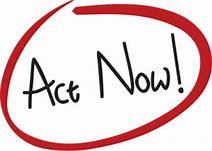 Free Report Available: Many of the names profiled here make suitable Buy-Write candidates. My colleagues at Investors Alley have published a free report entitled '10 Simple Rules To Trade Options Like A Pro' for those that want to learn more about profitably adding options strategies to their investing 'toolbox'. It is now available free via download HERE.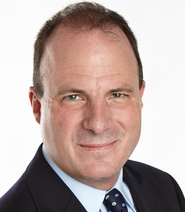 Thank You & Happy Hunting,
Bret Jensen
Founder, The Biotech Forum, The Busted IPO Forum & The Insiders Forum
Disclosure: I am/we are long vstm.