The man who is a pessimist before 48 knows too much; if he is an optimist after it he knows too little." ― Mark Twain
The market and biotech sector is getting off to a strong start in the new trading week.  Karyopharm Therapeutics (KPTI) is participating in the rally and is up some five percent today.  The company released some encouraging trial data today as well. We will revisit this promising 'Tier 4' biotech concern in the paragraphs below today.
Company Overview:
KaryoPharma is Newton, MA based clinical stage pharmaceutical company that was founded a decade ago and came public late in 2013. The firm is focused on creating novel, first-in-class drugs directed against nuclear transport and related targets for the treatment of cancer and other diseases.  KPTI currently has a market capitalization of approximately $650 million and trades just under $11.00 a share.  Like most small biotech companies, its shares have been pounded over the past few months in the market.

Trial Data & Upcoming Milestones:
The company presented updated data at the huge ASH conference in San Diego today.  This was from a Phase 1/2 study study called 'STOMP'. This study is evaluating selinexor + dexamethasone, combined with standard-of-care treatment with Pomalyst (pomalidomide) , in heavily pretreated Multiple Myeloma or MM patients.  From the results results released,  the overall response response rate (ORR) was 26.2% for just over 130 subject.  This included two complete responses. The disease control rate (responders + stable cancer) was 78.7% (n=96/122). Median overall survival (OS) was 8.6 months. 
In another part of this study,  the arm that is evaluating selinexor, combined with Darzalex and low-dose dexamethasone, in treatment-resistant MM patients who had received at least three prior lines of therapy, showed an ORR of 73% (n=19/26). In the arm assessing selinexor + Pomalyst + dexamethasone, the ORR was 50% (n=17/34). The company has a PDUFA date seeking approval for selinexor in combination with low-dose dexamethasone in penta-refractory MM from the FDA on April 6th of next year.
In addition to the key FDA data, A Phase 3 study 'BOSTON' for MM should have data out at the end of 2019.  Phase 2 data for its compound 'Eltanexor' against solid tumors should also be disclosed in the first half of 2019. 
Analyst Commentary & Balance Sheet:
The company ended the third quarter with just over $200 million in cash and marketable securities on hand.  In late October, Karyopharm raised just over $165 million in 3.00% convertible senior notes due in 2025.  The company's operating cash burn for 2018 has been guided to the $175 million to $185 million range.  Leadership has guided that it now have sufficient cash for operations to last into mid-2020, not including any offsetting revenue from the approval and commercialization of selinexor.
H.C. Wainwright reiterated its Buy rating and $30 price target on KPTI today stating that it was 'encouraged' by the data presented at ASH.  Early in November Wedbush upgraded the shares to a Outperform with a $19 price target as they see selinexor being approved in April. RBC Capital also reissued their Buy rating and $24 price target a day earlier,  which is right around the median analyst price target on the stock at the moment. 
Verdict:
Karyopharm is now well funded and continues to enjoy multiple 'shots on goal'.  In addition, it has upcoming catalysts on the horizon in 2019 including likely approval of selinexor as well as data readouts.  The company enjoys solid analyst support and the recent pullback in the shares offer an attractive entry point for a position within a well-diversified biotech portfolio.
Click HERE for your free report from Investors Alley on using options like Buy-Writes within your portfolio to optimize returns!
Option Strategy:

One way to add exposure to this name is via a Buy-Write option strategy. Using the may $12.50 call strikes, fashion a Buy-Write order with a net debit in the $8.70 to $8.90 range (net stock price - option premium). This mitigates some downside risk and sets up a more than solid potential return for its approximate six and a half month hold period. Option liquidity is decent in this strike price.
Most of the things worth doing in the world had been declared impossible before they were done." ― Louis D. Brandeis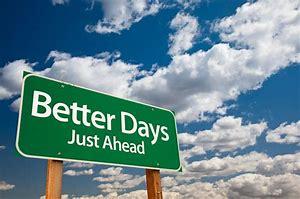 Has the recent bear market in biotech come to end?  It does feel like it very well could have and a year end rally is around the corner.  We are enabling free two week trials into The Biotech Forum at this time. Come browse our investment research archives, peruse our 20-stock model portfolio, and join us on Live Chat where scores of seasoned biotech investors swap trading ideas, recent news and option strategies during the trading day. To initiate your free 14 day trial, just click here.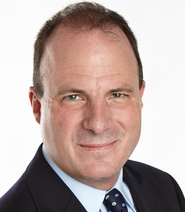 Thank You & Happy Hunting,
Bret Jensen
Founder, The Biotech Forum, The Busted IPO Forum & The Insiders Forum
Disclosure: I am/we are long KPTI.