I accept chaos, I'm not sure whether it accepts me." ― Bob Dylan
The roller coaster in the market continued on Thursday as the Dow swung some 600 points in the late going to end the day with minor losses.  The NASDAQ managed to post a decent gain after being down almost the entire day.
Today we got a Jobs Report that came in under expectations and futures are pretty flat as we await to open the last trading day of a volatile week.
Here are four small biotech concerns getting positive analyst comments before the open this Friday.
Progenics Pharmaceuticals (PGNX) is initiated as an Outperform with a $6.50 price target at Credit Suisse this morning.  Here is the synopsis of that analyst call.
Progenics' royalties and future milestones from Relistor and revenue from Azedra support a core business with an NPV of about $5 per share, and says that as the commercial uptake of Azedra begins to unfold, investor focus is expected to turn to upside opportunities in prostate cancer PSMA-targeting diagnostic and therapeutic approaches. In addition,  Novartis' (NVS) recent $2.1B acquisition of Endocyte (ECYT) supports pharma interest and attractive valuations in the space.
Citigroup is raising their price target all the way to $47 from $31 on Vanda Pharmaceuticals (VNDA) on  "strong" Phase 2 tradipitant gastroparesis results. Citi is maintaining its Buy rating and now sees a 65% chance this compound is approved, up from 40% previously.
Adamis Pharmaceuticals (ADMP) is maintained as a Buy with a $10 price target at Maxim Group after a recent corporate update.  Here is the brief comments from that analyst call.
Adamis provided an update on the coming US launch of Symjepi 0.3mg. The product is expected to launch in 1Q19 through commercial partner Sandoz (Novartis, NVS – NR). We note that Adamis maintains the ex-US rights to Symjepi and we could see additional commercial partnerships, which represent potential future catalysts."
Finally, a five-star rated (TipRanks) at Needham reissues his Buy rating and $39 price target on Atricure (ATRC).  Here is Needham's update on the company.
We hosted investor meetings with Coast this week. The meetings were consistent with our positive thesis on ATRC: we think that underpenetrated markets, minimal to no competition, and new product launches should allow ATRC to sustain double-digit revenue growth and continue to "beat and raise" vs. conservative guidance/consensus estimates. We believe that the shares' valuation remains attractive and see potential for the CONVERGE results to serve as a major catalyst in 2019 and we reiterate our Buy rating."
And those are four small cap concerns garnering analyst praise as we try to wrap up a chaotic week in the markets on an up note.
I would like to see anyone, prophet, king or God, convince a thousand cats to do the same thing at the same time." ― Neil Gaiman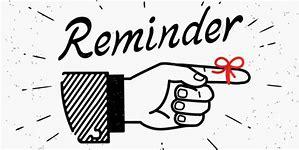 Free Report Available: Many of the names profiled here make suitable Buy-Write candidates. My colleagues at Investors Alley have published a free report entitled '10 Simple Rules To Trade Options Like A Pro' for those that want to learn more about profitably adding options strategies to their investing 'toolbox'. It is now available free via download HERE.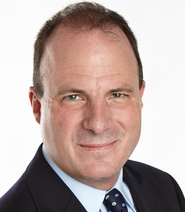 Thank You & Happy Hunting,
Bret Jensen
Founder, The Biotech Forum, The Busted IPO Forum & The Insiders Forum
Disclosure: I am/we are long admp, pgnx.