There's a certain type of person who, having read this far, is anxiously wondering: Does something bad happen to the dog?"― Sigrid Nunez, The Friend
Equities managed to overcome deep early losses on Monday to post small gains led by a one percent rise on the NASDAQ.  This morning futures are up nicely and hopefully this is the start to a 'Santa Claus' rally off oversold levels.
While we await for the markets to open this Tuesday, here are four small biotech concerns garnering positive analyst commentary.
JP Morgan is positive on Stemline Therapeutics (STML).  They initiate the small biotech concern as an Outperform this morning with a $17 price target.  Here is the synopsis of that call.
The analyst comments "...we are positively inclined on lead asset Elzonris (SL-401) based on physician feedback and view it as a unique asset that could be strategically interesting to established heme-onc players."
She is optimistic on the uptake for the drug and sees positive risk/reward in the equity with potential for label expansion or higher-than-anticipated price/patent numbers to drive upside over the foreseeable future.
Cantor Fitzgerald reiterates their Overweight rating and $25 price target on Denali Therapeutics (DNLI) this morning.  Cantor's analyst opines 'The company is approaching neurodegenerative diseases through "rigorous" therapeutic discovery and development, and its "increasingly visible" pipeline progress will enhance investor conviction over the next 12-18 months'

Oppenheimer remains optimistic on Constellation Pharmaceuticals (CNST) despite the stock's recent decline.  They reissue their $21 price target and Buy rating with the following commentary.
The timing of the expansion of the ProSTAR study for CPI-1205 into phase II for the potential treatment of metastatic castration-resistant prostate cancer (mCRPC) supports our outlook for timing of the ProSTAR trial. We estimate CPI-1205 could launch in the mCRPC setting in 2023 and result in sales of $1.84 billion in this setting in 2025, accounting for 88% of Constellation's 2025 revenue. Our outlook remains unchanged."
Finally, late yesterday afternoon, SunTrust Robinson raised their price target on Ra Pharmaceuticals (RARX) from $28 to $35 while maintaining their Buy rating.  Robinson's analyst cited recent trial results for his increased enthusiasm on the shares.
Ra Pharma reported positive top-line results from a Phase II zilucoplan trial in gMG. 0.3mg/kg zilucoplan cohort achieved a PBO-corrected mean reduction from baseline of 2.8 points in QMG and a PBO-­corrected mean reduction from baseline of 2.3 points in MG­-ADL. These results are comparable, if not better, to Soliris' Phase III REGAIN data. Patients in the 0.3mg/kg zilucoplan arm also did not require rescue therapy. Safety profile was mild with no SAEs. We believe zilucoplan is well positioned to treat broader gMG patients than Soliris, given its subQ delivery and a more accessible pricing."
And those are four small caps getting some encouraging words from analysts this morning.
The paintings on the wall were largely preoccupied with the amazing heroism of large dogs faced with imperiled children. Nor water nor fire nor earthquake could do in a child so long as a big dog was available." ― John Steinbeck, The Moon Is Down

Free Report Available: Many of the names profiled here make suitable Buy-Write candidates. My colleagues at Investors Alley have published a free report entitled '10 Simple Rules To Trade Options Like A Pro' for those that want to learn more about profitably adding options strategies to their investing 'toolbox'. It is now available free via download HERE.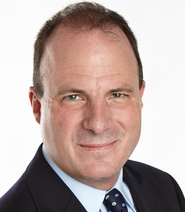 Thank You & Happy Hunting,
Bret Jensen
Founder, The Biotech Forum, The Busted IPO Forum & The Insiders Forum
Disclosure: I am/we are long rarx,stml.