When a man who is drinking neat gin starts talking about his mother he is past all argument." ― C.S. Forester, The African Queen
Investors got a brief respite from the recent market meltdown as the major indices posted slight gains on Tuesday.  Unfortunately, the biotech sector continued to fall with the SPDR Biotech ETF (XBI) falling nearly two percent on the day.  Hopefully comments from the Federal Reserve will bolster investor confidence as we head into Christmas.
In the meantime, here are four analyst calls on small biotech stocks Tuesday that appear notable.
Mizuho Securities reissued its Buy rating and $26 price target on Concert Pharma (CNCE) after trial data from a competitor confirmed their view Concert is 'best in class' in their space.  Here is the synopsis of that call.
'Competitor Aclaris Therapeutics (ACRS) reported data from its topical Janus kinase 1/3 inhibitor for the treatment of alopecia areata. While a number of patients were responders in the eyebrow and alopecia totalis/alopecia universalis Phase 2 trials, improvements on Severity of Alopecia Tool scores were not disclosed and a few patients withdrew from the studies.  The analyst sees Concert Pharmaceuticals' CTP-543 as best-in-class and more competitive for the treatment of moderate/severe alopecia areata'
Cantor Fitzgerald maintained its Buy rating and $75 price target on Emergent Biosolutions (EBS).  Here is Cantor's current view on the company and stock's prospects.
As investors appreciate the durability and revenue potential of Emergent's portfolio, we expect upward earnings revisions and multiple expansion to drive the stock higher. Valuation Summary We use a blend of DCF and multiples (EV/EBITDA) analysis to get to our 12-month price target of $75. The Disclosure Section may be found on pages 3 – 4.Valuation We use a blend of DCF and EV/EBITDA to get to our PT of $75."
A different analyst at Cantor is lifted his price target two bucks a share on Intra-Cellular Therapies (ITCI) despite a failed trial for one potential indication for its primary drug candidate.  Here is the logic behind the price target revision and continued Overweight rating.
We reiterate our Overweight rating and raise our 12- month PT of $32 to $34/share of ITCI. Tue AM Intra-Cellular announced that it is terminating its evaluation of low-dose lumateperone in Alzheimer's agitation due to a futility call from an interim analysis conducted by the independent data monitoring committee. Although on the surface, this removes a potential source of label expansion should luma' be approved in schizophrenia (as we expect), we are undeterred in our views that the candidate has differentiated pharmacology and potential in a broad range of neuropsych indications. It was our view going into this read that the '201 trial may require interpretation."
Finally,  Ladenburg views recent events at Zynerba Pharmaceuticals (ZYNE) as a positive.  It reiterates its Buy rating and whopping $26 price target and issues the following commentary behind its positive view.
We view this as an extension of the company's announcement in January 2018 of "Focusing Psychiatric Disorders". While the open-label extension (OLE) data (STAR2) has demonstrated a stable-to-improved reduction in seizures among adults with refractory epilepsy and suggests that ZYN002 could demonstrate success in a pivotal trial, we believe Zynerba's continued emphasis into rare and ultra-rare neurological disorders will yield a higher return to shareholders over the next three years. Given the higher pricing expected in rare neurological disorders where ZYN002 is/will be tested, its potential adoption in adult epilepsy becomes, in our view, less likely. For now, we are keeping our ZYN002 pricing in line with that of Epidiolex ($32.5K/year, gross)."
The company has some key readouts in 2019, which was captured in another recent article on SA.
And those are four small biotech stocks that garnered some positive analyst commentary on Tuesday despite another down day for the sector yesterday.
Work is the curse of the drinking classes." ― Oscar Wilde

Free Report Available: Many of the names profiled here make suitable Buy-Write candidates. My colleagues at Investors Alley have published a free report entitled '10 Simple Rules To Trade Options Like A Pro' for those that want to learn more about profitably adding options strategies to their investing 'toolbox'. It is now available free via download HERE.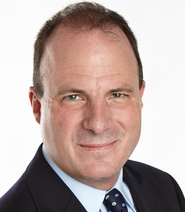 Thank You & Happy Hunting,
Bret Jensen
Founder, The Biotech Forum, The Busted IPO Forum & The Insiders Forum
Disclosure: I am/we are long itci,xbi,zyne.