China is a big country, inhabited by many Chinese. " ― Charles de Gaulle
In a few minutes, the first trading day of the New Year will begin.  2018 was the poorest year in the market for investors since 2008 with the S&P 500 down just over six percent on the year.  Europe's losses were roughly twice ours last year with China's bourses losing about a quarter of their value.
It looks like the New Year will start trading lower today as growth from China continues to decelerate based on the latest manufacturing survey.  Hopefully that gives the Middle Kingdom to get a trade deal in place with the U.S. in the near future.  
In the meantime, here are four small biotech/biopharma concerns receiving positive analyst commentary.
Vanda Pharmaceuticals (VNDA) is reissued this morning as Overweight and $43 price target at Cantor Fitzgerald which provides the following comments.
We reiterate our Overweight rating and 12-month price target of $43/share on Vanda. Over the last few weeks, we conducted deep-dive due diligence on gastroparesis, including hosting a KOL call. Our public call was with a clinician to discuss the P2 results of Vanda's neurokinin-1 (NK1) receptor antagonist tradipitant and the design of a future P3 that we anticipate will be well-informed by the P2 data, and a previous APRON gastro' study of aprepitant (NK-1 antagonist approved for chemotherapy induced nausea and vomiting)."
Moderna Therapeutics (MRNA) which recently became the largest biotech IPO in history, is picking up the predictable analyst support this morning.  Six analyst firms including Goldman Sachs and Oppenheimer are initiating the name as a Buy or Outperform today.  Price targets proffered range from $20 to $29.  Here is the commentary from Oppenheimer ($27 price target)
We are initiating coverage of Moderna Therapeutics, a clinical-stage biotechnology company developing mRNAs to address infectious diseases, cancers and rare diseases, with an Outperform rating and a 12-18 month $27 target price. We anticipate Moderna will commercialize its first development-stage drugs in 2024."
I would take this analyst support with a large grain of salt.  As Oppenheimer's analyst noted, Moderna is many, many years away from any commercial success.
To pick up a free report entitled '10 Simple Rules To Trade Options Like A Pro' which is for those that want to learn more about profitably using options strategies and add that to their investing 'toolbox'. It is now available free via download HERE
J P Morgan is starting GW Pharma (GWPH) with an Overweight rating and $134 price target this morning.  Morgan's analyst believes  'the company is a clear leader in the cannabinoid science.drug development field. He believes Epidiolex is poised for a solid launch in approved indications' 
Finally, Insmed (INSM) gets its first analyst rating since October 31st when H.C. Wainwright reissued its Buy rating and $56 price target.  Today, it is Canaccord Genuity initiating Insmed as a new Buy with a much more modest price target of $20.00 a share.
And those are four small caps analysts like as 2019 gets under way.
A turbulent history has taught Chinese leaders that not every problem has a solution and that too great an emphasis on total mastery over specific events could upset the harmony of the universe." ― Henry Kissinger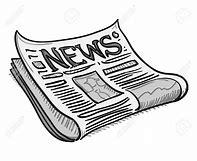 If nothing else, 2018's fourth quarter has reinforced the need for diversification including a good dollop of cheap, boring dividend stocks in your portfolio to offset higher beta holdings especially in times like these. My Investor Alley colleague, friend and fellow SA Contributor Tim Plaehn has just put together an extensive report on how he finds attractive yield plays for long term investing and utilizes a monthly dividend calendar to optimize returns. It is now available for free download by clicking HERE. This will also trigger a free email report detailing three of Tim's current favorite dividend stocks that go for under $15.00 a share.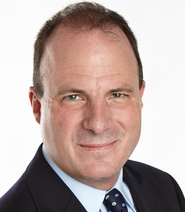 Thank You & Happy Hunting,
Bret Jensen
Founder, The Biotech Forum, The Busted IPO Forum & The Insiders Forum
Disclosure: I am/we are long GWPH.