Truth is not determined by the number of people telling it or willing to admit to it." ― DaShanne Stokes
This morning we saw the largest acquisition deal in the biotech industry in many, many years announced.  Bristol-Myers Squibb (BMY) agreed to acquire biotech stalwart Celgene (CELG) for just under $75 billion this morning.  This would be the largest buyout in the sector in many, many years.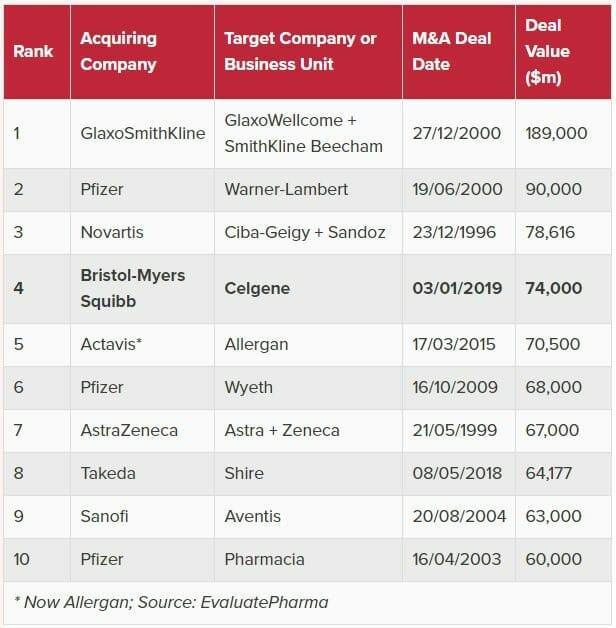 While Celgene's shares have rallied over 25% in trading so far today, the stock is not close to Bristol's buyout offer.  I have received myriad inquiries on that this morning, so I thought I would provide a quick analysis of the offer and what I am doing with my shares in Celgene.  That follows in the paragraphs below. 
The Bristol-Myers offer consists of three parts.  First, is $50.00 a share in cash which is straight forward.  The second is one share of BMY per CELG share.  BMY is down more than 12% today and trades right near $45.00 a share currently.  Finally, shareholders of Celgene will also receive one Contingent Value Right or CVR for each share owned to receive a $9.00 a share cash payment triggered by the achievement of future regulatory milestones.  This CVR is based on FDA approval for three drugs in Celgene's pipeline: "ozanimod (by December 31, 2020), liso-cel (JCAR017) (by December 31, 2020) and bb2121 (by March 31, 2021).
Celgene is trading under $84.00 a share, which is substantially under just the cash and BMY share involved (just over $95.00 a share as we publish), not to mention no value on the CVR.
Not there is always the possibility that either the shareholders of Celgene or Bristol-Myers Squibb reject the proposal.  Given Celgene's recent missteps, I doubt that is likely at all.  Analysts at Robert W. Baird, Leerink Partners and Jefferies have already stated that they doubt there is much chance the transaction gets rejected on the Celgene side.
On the Bristol side, the company is acquiring several products including the blockbuster blood cancer drug Revlimid that should produce over $15 billion in revenue in FY2018.  In the third quarter of this year, sales grew over 18% on year-over-year basis to just under $3.9 billion.  In addition, Bristol gets Celgene's promising late stage pipeline including several promising drugs (listed in the CVR agreement) that should receive FDA approval in the near future. 
Celgene has dozens of collaboration deals with small and mid-cap concerns like Agios Pharmaceuticals (AGIO) that could have substantial value in the future.  Finally, Bristol expects to reduce combined operating expenses by $2.5 billion annually by 2022 as it integrates Celgene.  Rejection of the deal by Bristol's shareholder is a possibility, but would seem unlikely given the benefits of the transaction.
I am holding onto my shares in Celgene for now.  I think Bristol's stock will bounce back after its initial sell-off on the news.  In addition, the overall market was down big in early trading today on Apple's downward Q1 revenue guidance which is probably holding back appreciation in the shares in Celgene.  If shares bounce to the $90 level in coming days, I will probably sell covered calls against my Celgene position to somewhat mitigate the possibility of the merger being rejected.
With the decline today, BMY shares are looking interesting.  The company has guided GAAP EPS for FY2019 to between $3.75 to $3.85 a share not counting any benefits from the Celgene purchase.  The shares also yield nearly 3.5%.  Given that, I initiated a small position in BMY this morning on the initial sell-off on the Celgene announcement using some buy-write option orders.
And that is my quick take on this massive acquisition.
Between two evils, I always pick the one I never tried before." ― Mae West
To pick up a free report entitled '10 Simple Rules To Trade Options Like A Pro' which is for those that want to learn more about profitably using options strategies and add that to their investing 'toolbox'. It is now available free via download HERE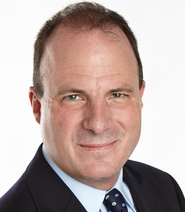 Thank You & Happy Hunting,
Bret Jensen
Founder, The Biotech Forum, The Busted IPO Forum & The Insiders Forum
Disclosure: I am/we are long bmy, CELG.