Freedom is the will to be responsible for ourselves." ― Friedrich Nietzsche, Twilight of the Idols
The biotech sector had a solid week to kick off 2019 after a dismal end to 2018.  Helping sentiment on this high beta of the market was the $74 billion buyout of Celgene (CELG) by Bristol-Myers Squibb (BMY).  It was the largest acquisition in many years and ignited buyout speculation across the industry.  This was followed this morning by Eli Lilly (LLY) paying $8 billion for Loxo Oncology (LOXO) which included an approximate 70% buyout premium this morning.  The pick up in M&A has triggered an approximate 11% rise in the SPDR Biotech ETF (XBI) over the past two trading sessions.

So what are some other potential combinations in the mid/large cap space.  Here are a few thoughts given I have gotten myriad inquiries on the topic since the Celgene news broke.
For our take on how to best play that tie up, click here.
A lot of folks seem to believe this makes Gilead Sciences (GILD) a more likely acquisition candidate.  This include Oppenheimer which upgraded the stock last week, partly on this potential.
I don't think this is the case.  Gilead produces good cash flow from its franchise HIV business.  However, its HCV business has continued to decline over the past two years as new entrants have entered the space.  Its pipeline development outside of HIV & HCV has been largely disappointing over the years.
The shares are cheap at 10 times earnings and they yield over three percent.  The company has some NASH efforts in their pipeline but others like Intercept Pharmaceuticals (ICPT) appear like they have a lead in that space.  My take is Gilead will do more collaboration deals like the one they did with Agenus (AGEN) in December.  This is especially true not that Celgene (which did dozens of these types of transactions in myriad disease areas).  I also could see Gilead do some smaller acquisitions like Galapagos (GLPG) who it has a collaboration deal around its primary drug candidate.
To pick up a free report entitled '10 Simple Rules To Trade Options Like A Pro' which is for those that want to learn more about profitably using options strategies and add that to their investing 'toolbox'. It is now available free via download HERE
Oncology continues to be the most frequent area for acquisitions from Medivation (MDVN) a few years ago, to Tesaro (TSRO) in the fourth quarter and now Celgene and Loxo Oncology.
Obviously, Clovis Oncology (CLVS) is the subject of much buyout speculation given fellow PARP inhibitor play Tesaro was purchased for over $5 billion with a large buyout premium by GlaxoSmithKline (GSK) in early December.

Oppenheimer stated just last week that Loxo made a logical buyout candidate.  Given that wonderful timing, Mirati Therapeutics (MRTX) might be an acquisition candidate given it was on that small list as well.  That stock is up some 800% since we gave it a 'thumbs up' over at the 'Busted IPO Forum' in July of 2017.
I also like the potential combination of rare disease concerns Biomarin Pharmaceuticals (BMRN) and Alexion Pharmaceuticals (ALXN).  Biomarin has a market cap of just over $15 billion.  It has a half dozen drugs on the market, a decent pipeline and should produce over $1.5 billion in sales in FY2018.  Alexion has a market cap of just under $25 billion.  Its growth is driven by the blockbuster Solaris and should do north of $4 billion in revenue in FY2018 and produced solid third quarter results.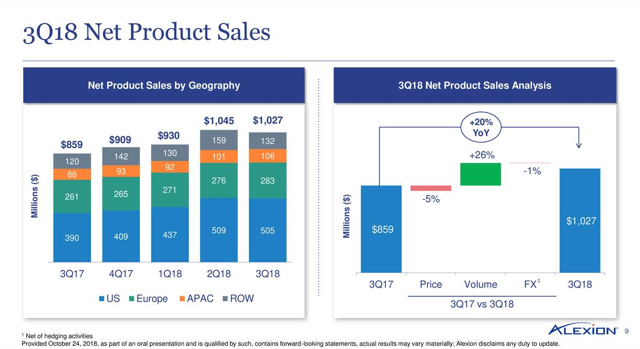 Late in December, the FDA approved the company's compound Ultomiris, a long-acting C5 complement inhibitor, to treat adults with the ultra-rare blood disorder paroxysmal nocturnal hemoglobinuria.   The approval comes two months ahead of its February 18th, 2019, PDUFA date. Ultomiris is set to replace Soliris for the approved indication. Soliris currently has roughly 60% of all PNH patients. PNH is a rare, inherited disease in which red blood cells are destroyed by over-activation of the complement system. Ultomiris is administered via intravenous fusion every eight weeks, which is more convenient than the every two-week dosing of Soliris. The drug will also cost slightly less at around $458,000 a year. 
Alexion has made a few small acquisitions recently and there would appear to be good synergies by combining these two entities in my opinion.
These are just some initial thoughts. I plan on a more expansive article on that topic later this week. So please feel free to put your own speculation on large cap or mid-cap tie ups that make sense in the biotech space in the comments section below.
I don't have a 'side'—I'm responsible for what I say and nothing else." ― Glenn Greenwald

We are compiling a more comprehensive look back at the biotech sector in 2018 as well as a granular look ahead in 2019. This report will include 4-6 of our top small cap picks in the New Year. This will go out exclusively to Biotech Forum members Wednesday. To get this and access to our investment archives and 20 stock model portfolio, activate your 14 day free trial into The Biotech Forum by clicking HERE.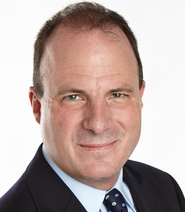 Thank You & Happy Hunting,
Bret Jensen
Founder, The Biotech Forum, The Busted IPO Forum & The Insiders Forum