Why is there never a headline that says "Government program ends as its intended goal has been achieved"?" ― Oleg Atbashian
The biotech sector continues to show considerable strength.  After early losses, the SPDR Biotech ETF (XBI) managed to close the day with better than a one and a half percent gain.

We will try to achieve a similar feat today as it looks like the market will open slightly down based on the fact that pre-market futures are down a bit as we publish.
So before the last market open of the trading week, here are four small cap healthcare concerns garnering positive comments from analyst firms over the past 24 hours.
After meeting with management, Oppenheimer assigns a new Overweight rating and $25 price target to Iovance Biotherapeutics (IOVA) this morning.  Here are some observations from that meeting.
Wednesday, we sat down with management to review recent progress and 2019 objectives. Our discussion mainly focused on the registrational 2 trial of lifileucel, the company's lead tumor infiltrating lymphocyte (TIL) therapy for melanoma, which should begin recruiting in early 2019. Management expects to enroll approximately 75 patients, and ~6 months of follow-up could support a BLA submission in 2H20. In mid-2019, Iovance plans to present updated results from Cohort 2, including ORR and response durability. We also expect an update from the Phase 2 trial of LN-145 in cervical cancer, where TIL therapy has shown encouraging early efficacy. With IOVA's ample $469M cash position to potentially sustain operations through lifileucel approval, we reiterate our Outperform and $25 PT."
Following this week's update including its 2019 outlook, Piper Jaffray maintains its Buy rating on Halozyme (HALO).  Piper's analyst 'continues to view the company as undervalued relative to its "highly de -risked" lead Enhanze assets and sees "significant option value" to the broader Enhanze opportunity and PEGPH20 data.
To pick up a free report entitled '10 Simple Rules To Trade Options Like A Pro' which is for those that want to learn more about profitably using options strategies and add that to their investing 'toolbox'. It is now available free via download HERE
Cantor Fitzgerald is positive on Amarin (AMRN) and reissues is Buy rating and $35 price target with the following commentary this morning.
We think the peak sales potential of Vascepa is underappreciated. Therefore, upward earnings revisions to levels not reflected in FactSet consensus expectations should drive AMRN shares higher. Valuation Summary We continue to use a blend of DCF and multiples (EV/EBITDA) analysis to get to our 12-month price target of $35."
Finally, iRhythm (IRTC) sees its price target hiked to $90 from $84 previously at Canaccord Genuity who also maintains their Buy rating. Canaccord's analyst 'believes the company will maintain strong growth and its large competitive moat. He expects improving gross margins, thinks the scaling of its U.S. salesforce should translate to revenue upside, and projects increased market share gains'And those are four small caps garnering analyst praise and we try to end a good trading week on a high note.
I have no doubt that the nation has suffered more from undue secrecy than from undue disclosure. The government takes good care of itself." ― Daniel Schorr

We just put out a comprehensive look back at the biotech sector in 2018 as well as a granular look ahead in 2019. This report included three of our top small caps for the New Year as well as two names that are logical buyout targets in 2019. This went out exclusively to Biotech Forum members just after the closing bell Wednesday. To get this as well as access to our investment archives and 20 stock model portfolio, activate your 14 day free trial into The Biotech Forum by clicking HERE.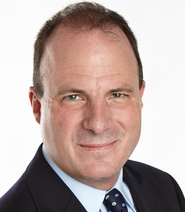 Thank You & Happy Hunting,
Bret Jensen
Founder, The Biotech Forum, The Busted IPO Forum & The Insiders Forum
Disclosure: I am/we are long amrn, iova, XBI.