Revenge, the sweetest morsel to the mouth that ever was cooked in hell." ― Walter Scott, The Heart of Mid-Lothian
It looks like the trading week might end on a up note before the holiday weekend.  Pre-market futures are up on hopes of ebbing U.S. and China trade tensions, which hopefully results in a trade deal in the near future.

Biotech has a listless week after big gains in the first two weeks of 2019.  We had no major acquisitions announced this week and some consolidation was in order.
Here are four small cap concerns garnering some analyst praise as we open the last trading day of the week.
After a management update and meeting with a couple of neurologists, Piper Jaffray maintains their Overweight rating and $180 price target on GW Pharma (GWPH) today.  Here are some notes from that call.
Epidiolex launch is going well. GW indicated demand is high but the majority of current prescriptions are from academic institutions, that payer coverage is expanding nicely, and that fill time is now less than two weeks, Piper's analyst tells investors in a research note titled "Expert Feedback on Epidiolex Instills Confidence in Strength of Launch." The experts she spoke to mostly agreed.Cantor Fitzgerald initiates Aerpio Pharmaceuticals (OTC:ARPO) as a new Buy with a $8 price target and the following commentary this morning.
We are initiating on ARPO with an Overweight rating and an $8 price target. Aerpio has a market cap of ~$120M vs. cash of ~$70M. Lead asset AKB-9778 is a subQ in Ph2b (TIME-2B) for milder forms of diabetic retinopathy (DR), with top-line data expected this March. We think most investors are overlooking this asset after it missed its primary endpoint in an earlier Ph2 (TIME-2). However, we took a detailed look at TIME-2B trial and we think there is a real possibility that AKB-9778 is active and this enriched trial works. On positive data, we think ARPO shares could trade up 300-500% or higher. If AKB-9778 is successful, we think it sells $1B+ at peak."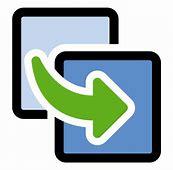 To pick up a free report entitled '10 Simple Rules To Trade Options Like A Pro' which is for those that want to learn more about profitably using options strategies and add that to their investing 'toolbox'. It is now available free via download HERE

MacroGenics (MGNX) which has had a roller coaster ride in the markets since coming public in late 2013, get reiterated as a Buy with a $34 price target at H.C. Wainwright this morning.  The small analyst firm provides how they derived their price target on this 'Tier 4' biotech concern.
Our 12-month, $34 price target for shares of MacroGenics is based on a 13-year DCF-driven sum-of-the-parts analysis. Our DCF is driven by: beta of 1.68, terminal growth rate of 0.5%, risk premium of 4.93%, calculated WACC of 11.4%, and tax rate of 15% beginning in FY 2027. (19%), flotetuzumab (17%) together represent about 99% of our target."
Finally, another analyst at Cantor, likes Aclaris Pharmaceuticals (ACRS) this morning.  She reissues her Buy rating, $50 price target and has the following commentary on the stock's prospects
We expect upwards earnings revisions to levels not reflected in sell-side consensus expectations to drive shares higher. Valuation Summary We use a blend of DCF and multiples (EV/EBITDA) analysis to get to our 12-month price target of $50"
And those are four small biotech concerns seeing some positive commentary this Friday.
The best revenge is to be unlike him who performed the injury." ― Marcus Aurelius, Meditations

Those signed up to receive the free reports we put out once or twice a month received our in-depth look at controversial La Jolla Pharmaceuticals (LJPC) this Wednesday. Those not signed up, just click here and download this granular investment analysis from the 'free reports' page. This action will also get you signed up to receive all further free reports as published automatically.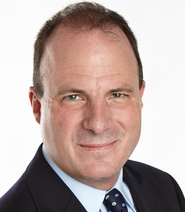 Thank You & Happy Hunting,
Bret Jensen
Founder, The Biotech Forum, The Busted IPO Forum & The Insiders Forum
Disclosure: I am/we are long CELG.
Disclosure: I am/we are long gwph,mgnx.