I have learned to seek my happiness by limiting my desires, rather than in attempting to satisfy them." ― John Stuart Mill
The market for the most part posted slight gains on Wednesday.  Biotech did not participate in that rise and the sector lost about one percent.  An overhang to trading yesterday was a view from Jefferies that the sector could decline six percent in what they anticipate might be some profit taking after the big rally over the past month in biotech.
As we kick off a new day of trading, here are four small caps getting some positive mention from analysts.
Needham upgrades Intercept Pharma (ICPT) from a Hold to a Buy this morning.  Their price target now is $150 a share.  Here is the synopsis of that analyst view.
Needham's analyst has a positive outcome bias toward the company's expected top-line results guidance in its Phase 3 trial of obeticholic acid in Non-Alcoholic Steatohepatitis, or NASH, in the current quarter, citing the data from the Phase 2 FLINT trial completed in 2014. He sees an "extensive competitive development pipeline behind the drug", but believes that Intercept's obeticholic acid is likely to be the first drug approved in this indication.Next up is Ascendis Pharma (ASND) which is upgraded from Market Perform to Outperform in front of some key upcoming Phase 3 data by Leerink Partners.  Leerink's analyst believes this study has a 'high probability of validating the company's platform, which includes TransCon CNP and TransCon PTH in mid-stage clinical development'
To pick up a free report entitled '10 Simple Rules To Trade Options Like A Pro' which is for those that want to learn more about profitably using options strategies and add that to their investing 'toolbox'. It is now available free via download HERE
Piper Jaffray is making a bold call on Glaukos (GKOS) this morning.  Jaffray's analyst believes its pipeline is worth $60 a share, but only $10 a share is priced into its shares currently.  Further, the analyst finds iDose most compelling, which he believes "unlocks a large market of more than 4 million eyes." The device is superior to competition, most notably Allergan's (AGN) Bimatoprost SR on the safety front, and will likely demonstrate greater device duration as well, O'Brien tells investors in a research note. He views Supra as a favorable near-term risk/reward opportunity given the low expectations in the suprachoroidal space following the CyPass withdrawal.

He reissues his Buy rating and $73 price target on Glaukos. Given the hyperbole of view, it is quite the conservative price target given the shares trade at the $60 level after a solid run to begin 2019.
Finally, H.C. Wainwright 'chimes in' on Aslan Pharmaceuticals (ASLN) today.  They reissue their Buy rating and $9 price target with the following commentary.
We note that approved irreversible pan-HER inhibitors have not shown meaningful clinical efficacy in TNBC. These newly published preclinical data have demonstrated that varlitinib is able to inhibit migration, invasion and mammosphere formation in TNBC cells, and therefore, has the potential to deliver clinically meaningful efficacy. Reversible inhibitors could also have a better safety profile than irreversible drugs. We believe ASLAN could seek a partner for further development of varlitinib in TNBC. In the wake of this update, we reiterate our Buy rating and $8.50 price target. Varlitinib showed positive efficacy in first-line BTC. Last week, ASLAN Pharmaceuticals reported positive preliminary data from the ongoing Phase 1b/2 trial of varlitinib + gemcitabine and cisplatin (gem/cis) in first-line biliary tract cancer (BTC)."
And those are four small caps analysts like this Thursday morning.
Annual income twenty pounds, annual expenditure nineteen six, result happiness. Annual income twenty pounds, annual expenditure twenty pound ought and six, result misery." ― Charles Dickens, David Copperfield

Those signed up to receive the free reports we put out once or twice a month received our in-depth look at controversial La Jolla Pharmaceuticals (LJPC) this last Wednesday. Those not signed up, just click here and download this granular investment analysis from the 'free reports' page. This action will also get you signed up to receive all further free reports as published automatically.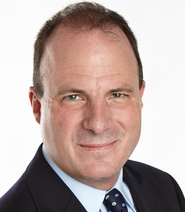 Thank You & Happy Hunting,
Bret Jensen
Founder, The Biotech Forum, The Busted IPO Forum & The Insiders Forum
Disclosure: I/we have no positions in any stocks mentioned, and no plans to initiate any positions within the next 72 hours.