Liberals claim to want to give a hearing to other views, but then are shocked and offended to discover that there are other views." ― William F. Buckley
The market started off the first day of trading in June on the wrong foot Monday.  The six week sell-off continued yesterday led by deep declines in the FANG stocks.  Big Tech looks like it has managed to offend both sides of the political aisle and is coming under potentially increasing congressional and regulatory scrutiny.  Not exactly what an already uncertain market environment needs at the moment.
The biotech sector managed to buck the overall downward tilt of the markets and ended Monday in the black.  The SPDR Biotech ETF (XBI) actually rose just over one percent in trading yesterday.
As we await the opening bell for Tuesday, here are four biotech stocks receiving some positive analyst views.
Late yesterday, Robert W Baird reiterated its Outperform rating and $15 price target on Genocea Biosciences (GNCA) after that company posted encouraging trial results.  Here is Baird's view on that data.
The Phase 1/2a data were presented in a poster over the weekend. GEN-009 was well tolerated and promising early immunogenicity data indicated improved immune responses (both CD8+ and CD4+) relative to those observed for competitors. Overall, we view the preliminary data as positive, supportive of a differentiated profile and continued advancement of GEN-009".
Ladenburg gives Cerecor (CERC) a 'shout out' after recently meeting with the company's management.  The small analyst firm reissues their Buy rating and $8 price target with the following commentary.
We recently hosted investor meetings with Cerecor management, including its Executive Chairman, Dr. Simon Pedder, who from our experience is fairly well known in the biotech investment community for his successful leadership at Chelsea Therapeutics, which was acquired in 2014 for its Northera (droxidopa) by for ~$660M. There was significant investor interest in these meetings, which we attribute to the discussions with Dr. Pedder over the company's direction and especially for its development plans with CERC-301, its NR2B-specific, NMDA receptor antagonist, in development for Parkinson's disease (NYSE:PD)-associated neurogenic orthostatic hypotension (nOH), whose ongoing Phase 1 reported positive interim safety and efficacy data April 15th."
Do you have a good handle on simple option strategies that can boost your portfolio returns?. '10 Simple Rules To Trade Options Like A Pro' from our friends at Investors Alley is a good quick overview on using option strategies to mitigate risk and enhance returns in your portfolio. I have found buy-write option strategies very useful when the market is volatile like in the last few weeks. The report is available free via download HERE
Next up is Immunomedics (IMMU).  H.C. Wainwright reiterates their Buy ratting and $28 price target with a quick blurb around their valuation methodology.
We have utilized a DCF-based assessment in valuing Immunomedics. Our valuation assessment ascribes a total risk- adjusted net present value (rNPV) of $5.45B to IMMU-132 across breast, urothelial and lung cancer."
Finally, Piper Jaffray raises its price target to $125 from $85 on Mirati Therapeutics (MRTX) today while maintaining its Overweight rating on the oncology concern.  Piper's analyst cites 'the "striking" AMG510 data and subsequent "de-risking" of the KRAS G12C inhibitor class. Given the "very similar" mechanism and target binding of Mirati 's MRTX849 to Amgen's (AMGN) AMG510, the analyst now believes that the probability for MRTX849 to produce a "similarly impressive dataset is significantly increased." He met with management following the AMG510 data and notes Mirati continues to have a very high level of conviction that MRTX849 could produce more impressive clinical data based on better xenograft data, a longer half-life, and improved tissue distribution. This is not necessary to reach $125 per share, but would represent "significant additional upside,"
And those are four small cap concerns garnering some positive analyst mentions this Tuesday.
Extremes to the right and to the left of any political dispute are always wrong." ― Dwight D. Eisenhower

Tim Plaehn of The Dividend Hunter is now sending out a weekly list of top dividend plays going ex-dividend over the coming week. To get this free list every weekend, just sign up here. We will posting his latest dividend post shortly as well.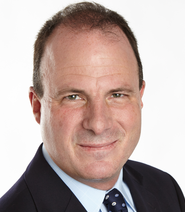 Thank You & Happy Hunting,
Bret Jensen
Founder, The Biotech Forum, The Busted IPO Forum & The Insiders Forum