Conscience is no more than the dead speaking to us." ― Jim Carroll
After May's debacle that saw the overall market plunge by more than six percent, June has seen a more favorable environment for investors.
All the major indices are on a decent little winning streak so far in the month.  Dovish comments from the Federal Reserve hiking the possibility of a rate cut in the coming months and the recent resolution of a tiff between the U.S. and Mexico have been major tailwinds for the nascent rally in equities.
The market has been lead by tech which over six trading sessions earlier in month advance some 9%, the biggest six day rally in over 7 years.  Outside technology, breadth has not been so impressive.
So which stocks are insiders outside technology during this recent rise in the market?  Here are three names that caught our eye.
A director and beneficial owner at REMAX Holdings (RMAX) has been very active adding to his core stake in firm so far this month.  Across over 20 transactions in June, he has added over $20 million to his core stake in the firm.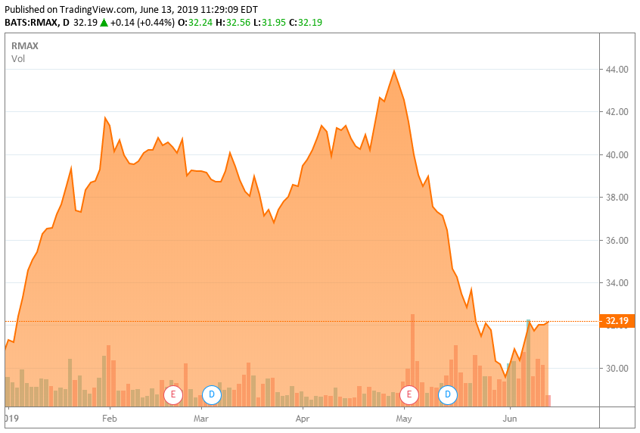 This concern operates as a franchisor of real estate and mortgage brokerage services within the United States and internationally.   On May 2nd the company posted Q1 results that slightly beat both the top and bottom consensus on a 35% year-over-year increase in revenue.  That did not stop Craig-Hallum from downgrading the stock to a Hold and lowering its price target a sawbuck to $40 a share.  Stephens also placed a Hold on the stock earlier this week.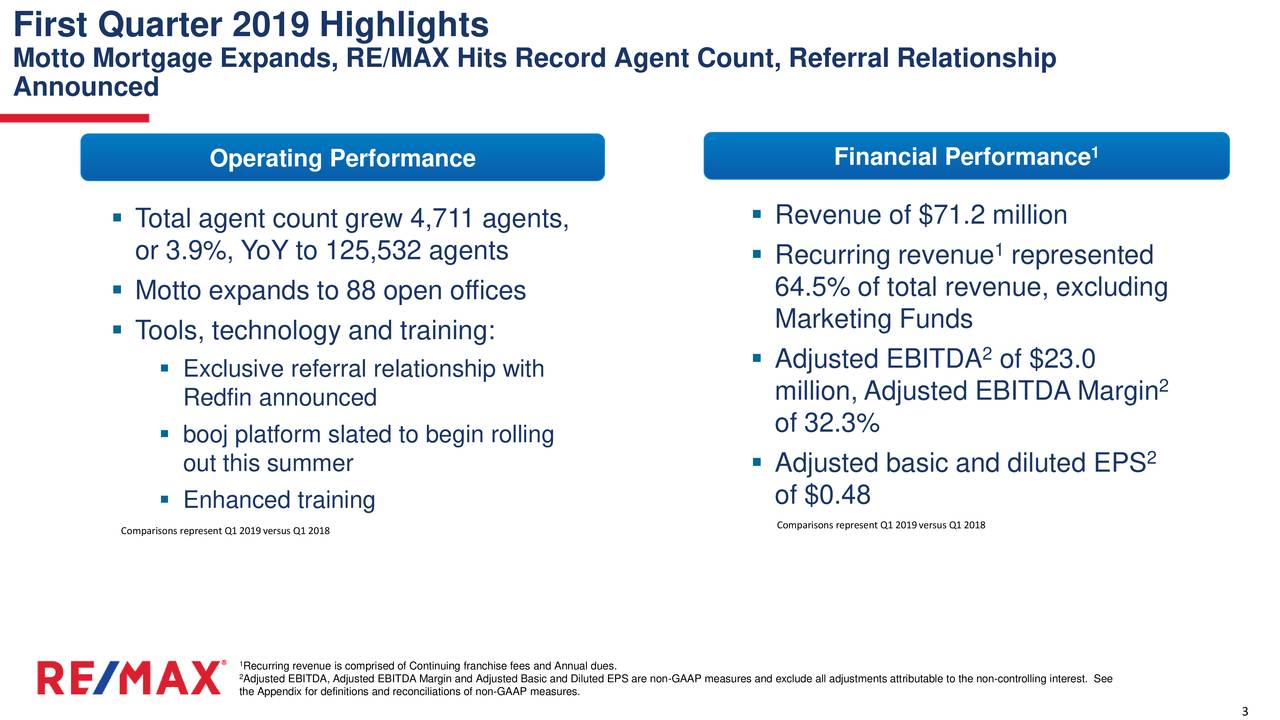 One bright side to housing is that average 30-Year mortgage rates are near two-year lows.  One insider seems to think the company's prospects are solid given his recent purchases.
Investors Alley just put out a 10 part 'Options Checklist' for those that want to become more effective using simple option strategies as part of their investor 'toolbox'. It can be downloaded for free HERE.
Next up is another housing related play, Tile Shop Holdings.  Since the beginning of June, one director has bought some 80,000 in new shares in more than a half dozen transactions.  Another director has purchased approximately double that also via numerous small transactions.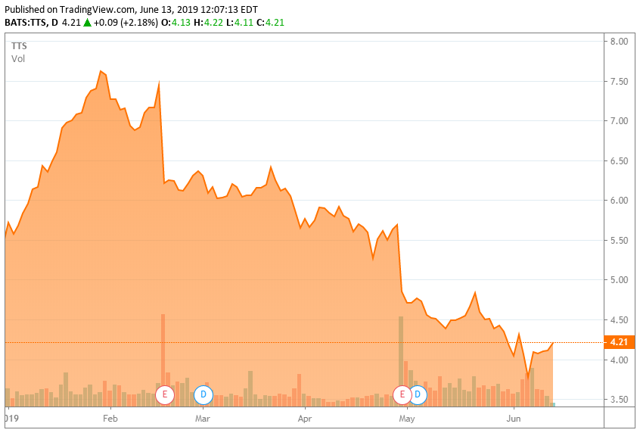 The company operates as a specialty retailer of natural stone and man-made tiles, setting and maintenance materials, and other housing related accessories.  Like REMAX, the shares are down significantly from recent highs.  
The analyst community hates this name almost as much as these two insiders love it (they also bought significant chunks of new shares in December and March).  Six analyst firms have issued or maintain Holds on the stock since Mid-February.
The company missed both top and bottom line expectations when it reported Q1 results on April 30th.  It should be noted the company remains firmly profitable despite the current challenges in this space.  The shares are pay an almost five percent dividend yield which should put a floor under the shares at some point.
Finally, MGM International (MGM) has seen some huge insider buying in June.  A director has picked up approximately $25 million in additional holdings from May 5th through May 12th.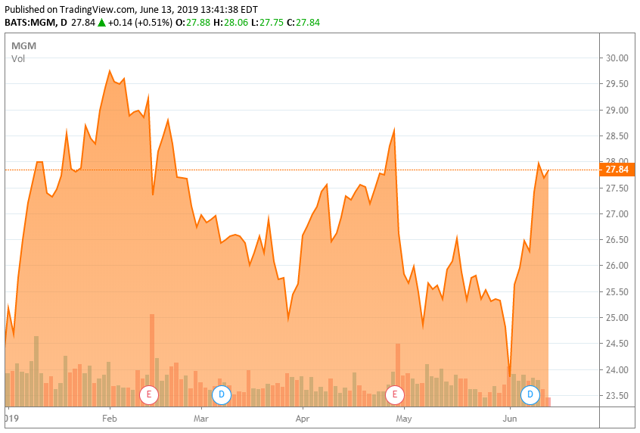 The stock has been volatile so far in 2019 and goes up and down with sentiment on Macau, the largest gambling enclave in the world where MGM has a large presence.  May gaming growth in Macau recently came in higher than expected.
Earlier this week,  Deutsche Bank raised its recommendation on the Macau sector to Neutral from Underweight.  The potential purchase of Eldorado Resorts (ERI) by Caesars Entertainment (CZR) have raised the hopes for further deals among U.S. players. One would think that any progress on U.S./China around trade talks would also help sentiment on Macau plays.  One insider appears to see a lot of value in MGM shares at current prices.
The ultimate test of man's conscience may be his willingness to sacrifice something today for future generations whose words of thanks will not be heard." ― Gaylord Nelson

Tim Plaehn of The Dividend Hunter just published a new free report that reveals the name of a safe monthly dividend stock that you can hold forever and leave for your grandchildren. The company pays a dividend EVERY month and a bonus dividend twice a year – June and December. Buy the stock by June 14 to collect your bonus dividend of 125% the normal payout just 11 days later. The new research can be downloaded free HERE.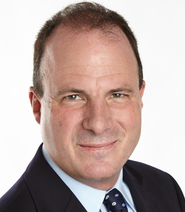 Thank You & Happy Hunting,
Bret Jensen
Founder, The Biotech Forum, The Busted IPO Forum & The Insiders Forum