There is no disappointment so numbing...as someone no better than you achieving more." ― Joseph Heller
After six straight up sessions, the main market indices have posted slight losses in the last two days of trading.  Biotech managed to rise over a half percent in trading Wednesday after underperforming the overall market so far in June.
As we await trading to begin this Thursday, here are four biotech stocks getting some analyst 'shout outs' today.
Janney Montgomery upgrades Concert Pharmaceuticals (CNCE) from a Neutral to Buy.  He also raises his price target two bucks a share to $16 as he believes that 'CTP-692 broadens Concert 's clinical pipeline' 
H.C. Wainwright believes the roughly 14% sell-off in Epizyme (EPZM) in trading yesterday was an 'overreaction'.  They reiterate their Buy rating and $25 price target this morning on Epizyme.  Here is the synopsis of that analyst call.
'The abstract to be presented at the International Conference on Malignant Lymphoma indicated a slip of the median duration of response in EZH2 wild type patients. However, he believes the stock overreacted due to concern "about a possible regulatory hiccup and a potentially narrower label." The analyst, however, continues to believe tazemetostat's data package should support a broad label in follicular lymphoma.'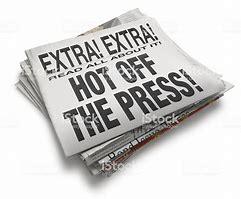 Investors Alley just put out a 10 part 'Options Checklist' for those that want to become more effective using simple option strategies as part of their investor 'toolbox'. It can be downloaded for free HERE.
Next up is CAR-T concern Fate Therapeutics (FATE).  The stock is initiated as a new Buy with a $27 price target at Mizuho Securities.  The analyst there sees ' "transformative potential" in the company's induced pluripotent stem cell derived natural killer cell therapies for the treatment of various cancers and believes the initial data in late 2019 could bring a "wider audience" for the shares.'

Finally, Cymbay Therapeutics (CBAY) is maintained as a Buy at Citigroup this morning after recent disappointing NASH trial results.  Like most analyst firms, Citi lowers its price target following this study data (From $21 to $12 in this case).   However, the analyst 'believes the value of seladelpar in primary biliary cholangitis plus cash presents upside to the current stock price. In addition, and sees "small but real" potential for an upside surprise from the 52-week NASH biopsy data in Q2 of 2020'

And those are four small cap concerns garnering positive analyst commentary this morning.
Bitterness: anger that forgot where it came from." ― Alain de Botton
Tim Plaehn of The Dividend Hunter just published a new free report that reveals the name of a safe monthly dividend stock that you can hold forever and leave for your grandchildren. The company pays a dividend EVERY month and a bonus dividend twice a year – June and December. Buy the stock by June 14 to collect your bonus dividend of 125% the normal payout just 11 days later. The new research can be downloaded free HERE.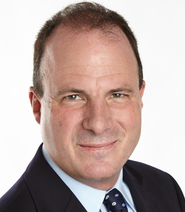 Thank You & Happy Hunting,
Bret Jensen
Founder, The Biotech Forum, The Busted IPO Forum & The Insiders Forum