The ripe apple falls, it doesn't know what else to do." ― Marty Rubin
We start the first trading day of the second half of 2019 with the S&P 500 at all-time highs, after gaining 17% over the first and second quarters of the year.  That is the best first half of performance since 1997.  
Biotech saw its second big purchase in two weeks as AbbVie (ABBV) bought Allergan (AGN) for just over $60 billion.  Who will be the next takeout target?  While we ponder that, here are four biotech stocks analysts like this Monday to start the third quarter.
Canaccord Genuity's raises their price target on Retrophin (RTRX) to $41 from $37 following the FDA approval of its new Thiola formulation for the treatment of cystinuria.  The also maintain their buy rating on the small cap concern.  Canaccord's analyst states 'The new formulation frees patients from planning doses around meals and its revenue stream will support earnings through 2022'.
Cantor Fitzgerald is maintaining its Overweight rating on Halozyme (HALO) but lifting its price target three bucks a share to $27 this morning.  Cantor's analyst continues 'to view the approval and launch of the Enhanze-based products as "fueling sustainable revenue growth" through 2027, with the Darzalex program as the near-term driver and sees "notable potential" share upside "almost irrespective" of the outcome of the HALO-301 Phase trial in pancreatic cancer later in 2019'
Investors Alley just put out a 10 part 'Options Checklist' for those that want to become more effective using simple option strategies as part of their investor 'toolbox'. It can be downloaded for free HERE.
Next up is Cara Therapeutics (CARA).   After polling 25 nephrologists who manage a significant number of hemodialysis patients to gauge perceptions of the intravenous form of Cara Therapeutics' Korsuva in pruritus associated with chronic kidney disease, Piper Jaffray reiterates its Overweight rating and $35 price target on this small cap concern.  Piper's analyst notes 'There is good familiarity with the body of data in the dialysis setting, most respondents perceive an unmet medical need, and most respondents have favorable impressions of Cara's data. The analyst says the survey reinforced our view that IV Korsuva will emerge as a valued anti-pruritic in hemodialysis patients and views the U.S. sales opportunity "well north" of $400 million -$500 million'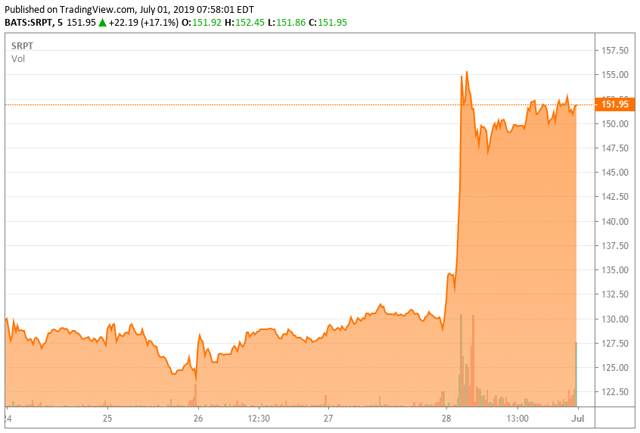 Finally, Sarepta Therapeutics (SRPT).  After data was disclosed from Pfizer's (PFE) DMD candidate late last week, Sarepta has gotten a lot of positive analyst attention.  We got a couple of Buy reiterations on Friday.  Today, H.C. Wainwright ($267 price target), RBC Capital ($220 price target) and Cowen & Co. ($213 price target) have all reissued their own Buy ratings so far this morning.  The stock was up 17% in trading on Friday to just over $150 level.
And those are four small cap garnering analyst 'shout outs' today.
Whether the bear beats the wolf or the wolf beats the bear, the rabbit always loses." ― Robert Jordan, The Eye of the World

Tim Plaehn of The Dividend Hunteris now sending out a weekly list of top dividend plays going ex-dividend over the coming week. To get this free list every weekend, just sign up here.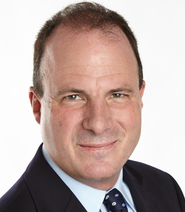 Thank You & Happy Hunting,
Bret Jensen
Founder, The Biotech Forum, The Busted IPO Forum & The Insiders Forum