Golf, like measles, should be caught young." ― Wodehouse
Greetings to all from London.  It was a great place to catch up with mates watching The British Open in a variety of quaint pubs here in the city.
The market started second quarter earnings season started on a down note as all the major indices posted losses, with the small cap benchmark The Russell 2000 losing approximately one and a half percent.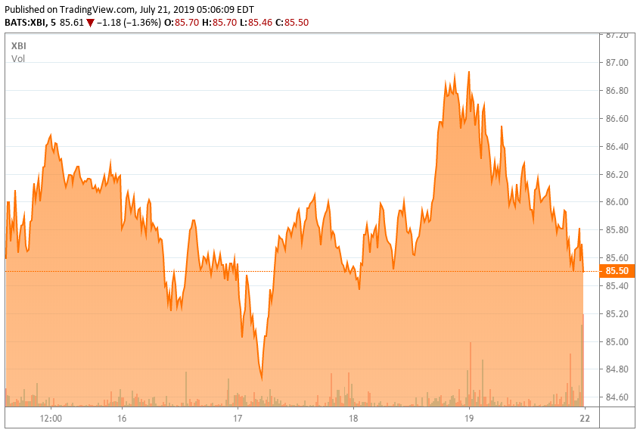 The biotech sector posted slight losses.  There were no significant acquisitions announced last week.  In addition, 'Drug Pricing' will continue to be an election topic over the coming quarters.
A couple of recent issues are getting the traditional analyst 'shout outs' this morning.  BridgeBio Pharma (BBIO) is initiated as a new Buy at both BMO Capital ($49 price target) and Goldman Sachs ($42 price target) this morning.  Here is the commentary from BMO's recommendation.
We believe BridgeBio's platform of 16 products in preclinical and clinical development offers a compelling opportunity for investors looking for prudent diversification of resources across multiple therapeutic areas. Sounds like a pharma, but it's not; BridgeBio is probably best described as a "biotech collective" with a streamlined management structure focused on both broad and niche indications. Multiple catalysts expected over the next several years should maintain investor interest, in our view."
Here is a recent preview of that IPO.
BMO Capital ($30 price target) and Cowen & Co. are also initiated new issue Morphic Holding (MORF) with new Buy ratings this morning.  BMO's analyst 'believes the company has the proprietary knowledge and research platform to successfully develop oral small molecules targeting integrins. Kim expects upside in the shares to be driven by Phase 1a data for MORF-720 in the second half of 2020'
Here is a recent summary of that new issue.
Eidos Therapeutics (EIDX) is initiated as a new Overweight with a $55 price target at Piper Jaffray today.  Piper's analyst states 'the ATTR cardiomyopathy class of drugs will generate several billion dollars in long-term sales. Eidos' AG10 should be best-in-class and the existing Phase II dataset supports this notion'Finally, Chembio Diagnostics (CBIO) is reiterated as a Buy with a $10 price target by Canaccord Genuity after a recent meeting with management.  Here is the updated view from Cantor on Chembio.
We recently hosted Chembio CEO John Sperzel for two days of investor meetings. We believe Chembio possesses an underappreciated, compelling diagnostics platform that can be used for many new indications. For small cap mandates, we recommend investors get to know Chembio (at our conference on August 7th) as they target 25% top line revenue CAGR (through 2023) and materially improve GMs over the next 1-3 years. Trading at just 2.2x (vs. 4.6x peer average) our 2020 rev. estimate of $44M, we believe CEMI is an underappreciated small-cap growth stock, given its best-in-class test accuracy, unique ability to multiplex, and ability to provide quantitative results. We see upside from a number of global collaborations. We reiterate our BUY rating and $10 PT. HIV syphilis approval is a key 2H/19 catalyst."
And those are four small cap stocks getting positive analyst commentary today as a new trading week begins.
I know I am getting better at golf because I am hitting fewer spectators." ― Gerald Ford
Last Monday, we put out a covered call idea we believe will generate a 40% return in approximately 15 weeks. That idea is off to a good start as that small cap equity rose nicely last week in a down market.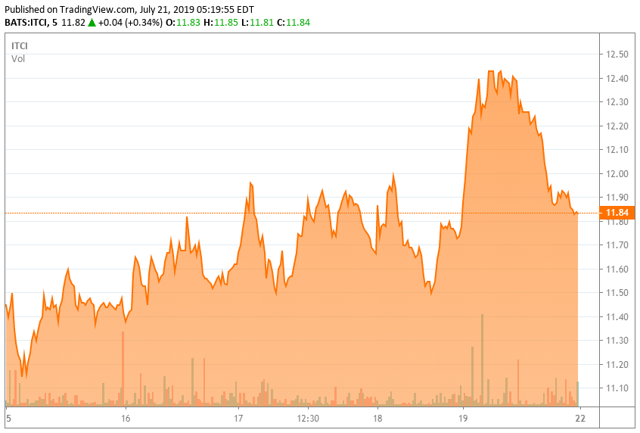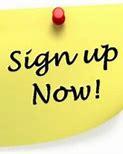 Today, we are putting out a new trade idea using this sort of buy-write strategy.  It involves a $5 tech stock we believe is undervalued and set up to deliver an approximate 25% return over the next six months. If you are registered to receive our weekly free reports, you would have both trade ideas in your 'in' box before the bell each Monday morning. If you are not signed up yet for this free service, just click HERE to download that latest report. This action will also ensure you receive all future free reports as published as well.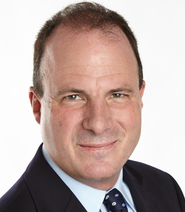 Thank You & Happy Hunting,
Bret Jensen
Founder, The Biotech Forum, The Busted IPO Forum & The Insiders Forum