Healey's First Law Of Holes: When in one, stop digging." ― Denis Healey
The market posted its worse one day performance of 2019 in trading Monday.  Escalating trade tensions with China knocked all the major averages down some three percent on the day.  All 11 sectors in the S&P 500 closed in the red with the weakest sectors being Technology, Energy and the Financials.  Biotech fell in line with the overall market.
Pre-market futures have bounced around quite a bit since yesterday's close on every news item the emerging trade war between the two biggest global economies.
While we await a new trading week in what is likely to continue to be a turbulent market, here are four biotech stocks seeing some positive analyst commentary today.
H.C. Wainwright is reissuing its buy rating on Agile Therapeutics (AGRX) with a price target of $4 (the stock goes for right around a buck a share currently).  Here is their current view on the company's prospects.
We project cash to not only comfortably carry through the scheduled October 30 FDA Advisory Committee meeting and November 16 PDUFA date for Twirla—Agile's weekly transdermal low-dose combination hormonal contraceptive (NYSE:CHC) patch—but now also to potentially fund initial manufacturing activities, assuming approval. We were excited to learn in late-June that the FDA had scheduled an AdCom, as we've long welcomed one and always believed physicians would favorably receive Twirla and recommend approval. We also interpret the timing of the Adcom positively—so close to the PDUFA, the FDA may already have draft labeling ready, and right after the FDA's solicited comments on new draft guidance on hormonal contraceptive trial design."
Insulet (PODD) seeing positive analyst action after a Q2 beat and guidance raise after the bell Monday.  JP Morgan upgrades the name to an Overweight from Neutral and raises its price target to $155 a share from just $120 previous to results.  Canaccord Genuity is maintaining their Buy rating but raising their price target on PODD $25 to $135 a share.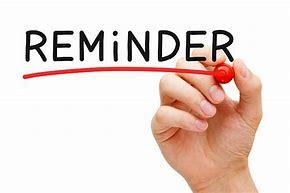 Investors Alley has put out a 10 part 'Options Checklist' for those that want to become more effective using simple option strategies as part of their investor 'toolbox'. It can be downloaded for free HERE.
Next up is Geron (GERN).  In the first analyst commentary since early April, B Riley FBR reiterates its Buy rating and $6 price on this 'Ten Year Rule' name with the following commentary.
On its financial results and corporate update call last week on 8/1, Geron  reiterated its guidance of initiating screening and enrollment of patients with lower-risk myelodysplastic syndrome (NYSE:MDS) who have relapsed or are refractory to erythropoietin-stimulating agents (ESAs), in the Phase III portion of its IMerge trial of imetelstat later this month. If Geron begins patient enrollment as guided, we estimate that IMerge could be completed in late 2021 or early 2022, with BLA submission and FDA approval later in 2022. Geron completed the IND transfer from and is guiding to purchasing Janssen's imetelstat inventory and raw materials for its production by year-end. Geron will then be solely responsible for completing clinical development and obtaining regulatory approval."
Finally, another analyst at Wainwright likes yet another '10 Year Rule' candidate selling for less than fifty cents a share (with an over $150 million market cap).  He maintains his Buy rating and $1.50 price target on CytoDyn (OTCQB:CYDY) with the following updates
We note that CytoDyn filed the non-clinical portion of the BLA in March 2019. The clinical and chemistry, manufacturing and controls (NYSE:CMC) sections of the BLA are on track to be filed and completed in September 2019, according to management. With Fast Track designation, leronlimab could obtain regulatory approval in 1H20, in our view. In the wake of this update, we reiterate our Buy rating and $1.50 price target. Near-term revenue in diagnostics. CytoDyn executed an exclusive worldwide licensing agreement with IncellDX, Inc. for a diagnostic license and supply agreement for the PA-14 antibody (the diagnostic designation of the murine version of PRO 140) and leronlimab (PRO 140, humanized PA-14)."
And those are four small cap names getting some analyst 'shout outs' today.
All my means are sane, my motive and my object mad." ― Herman Melville, Moby-Dick

We just put out a new trade idea yesterday using a simple at the money buy-write strategy. It involves a gene editing concern that is set up to deliver a return in the high teens in less than six months even if the underlying stock doesn't move. If you are registered to receive our weekly free reports, you would have received this in your 'in' box before the bell. If you are not signed up yet for this free service, just click HERE to download that latest report. This action will also ensure you receive all future free reports as published as well.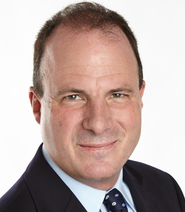 Thank You & Happy Hunting,
Bret Jensen
Founder, The Biotech Forum, The Busted IPO Forum & The Insiders Forum