For trust not him that hath once broken faith" ― William Shakespeare , King Henry VI, Part 3
After three deep days of losses, the market has managed to post some gains over the past few days.  Yesterday saw a huge intraday reversal from deep early losses as equities managed to claw their way all the way back to end the day slightly in the black.
While we await to see what Thursday brings for investors, here are four biotech stocks seeing positive analyst mentions today.
After posting Q2 results, Syndax Pharmaceuticals (SNDX) sees its Buy rating and $26 price maintained at B Riley FBR who also posts their updated view of the company.
Yesterday AMC (8/7), Syndax  reported 2Q19 results and provided a corporate updated on its pipeline. Taken as a whole, we believe the next preplanned overall surival (OS) interim analysis for E2112, scheduled for 4Q19, is a very important catalyst for the company. A reminder: SNDX's lead candidate, entinostat, is currently being investigated in the Phase III E2112 trial, in combination with aromatase inhibitor Aromasin (exemestane) in HR+, HER2- negative (HER2-) breast cancer. With regard to the company's menin inhibitor (SNDX-5613), management outlined the Phase I/II trial design on the earnings call, which we expand on below. First-in-human data for this trial are expected in 2020. Overall, we remain focused on the potential of entinostat in HR+, HER2- breast cancer, and reiterate our Buy rating and $26 PT."
Xencor (XNCR) sees positive support from analysts after a 20% post-Q2 drop in trading on Wednesday.  Four analyst firms including Cantor Fitzgerald and Wedbush have reiterated Buy ratings on the small cap concern since then.  Price targets proffered have a range of $40 to $54 a share.  Guggenheim seems to be the outlier and downgraded XNCR to a Hold yesterday.  Both Wedbush and Canaccord Genuity raised their price target significant within their updated ratings as well.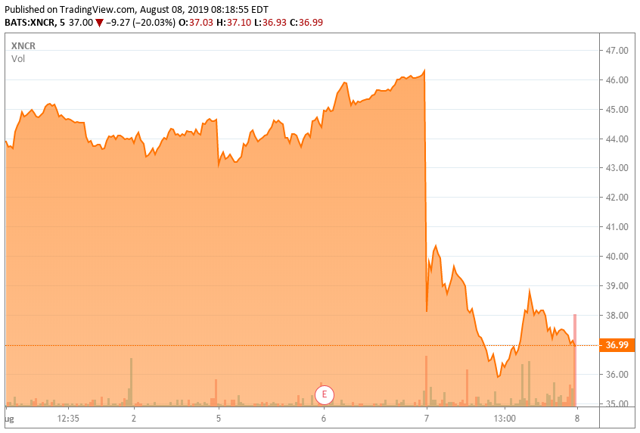 Investors Alley has put out a 10 part 'Options Checklist' for those that want to become more effective using simple option strategies as part of their investor 'toolbox'. It can be downloaded for free HERE.
Next up is Ocular Therapeutix (OCUL).  H.C. Wainwright maintains its Buy rating and $9 price target on OCUL after the company posted Q2 results yesterday.  Here is their updated valuation methodology.
As we roll forward the DCF analysis, our estimated market value of the firm has increased to $427M from $400M, which includes an asset value of $490M for DEXTENZA and OTX-TIC, and excludes outstanding debt of $62.5M, using a 15% discount rate and 2% terminal growth rate, and assuming 47.6M shares outstanding at the end of 2Q20. Probabilities of success ascribed to allergic conjunctivitis and glaucoma are 40% and 20%, respectively."
Finally, JP Morgan is upgrading G1 Therapeutics (GTHX) from Neutral to Overweight this morning and also raising its price target seven bucks a share to $45.  Morgan's analyst 'sees a "string of important key catalysts" in the second half of 2019 and first half of 2020 for G1's pipeline and now includes G1T48 in his model with initial phase 1 data in ER+/HER2- breast cancer coming at the end of September. Further, at current share levels, the analyst believes limited value is being ascribed to lerociclib'And those are four small cap concerns seeing some analyst 'shouts outs' today.
We can depend on nobody in this world, and sometimes we even betray ourselves" ― Dean Cavanagh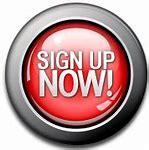 We just put out a new trade idea Monday using a simple at the money buy-write strategy. It involves a gene editing concern that is set up to deliver a return in the high teens in less than six months even if the underlying stock doesn't move. If you are registered to receive our weekly free reports, you would have received this in your 'in' box before the bell. If you are not signed up yet for this free service, just click HERE to download that latest report. This action will also ensure you receive all future free reports as published as well.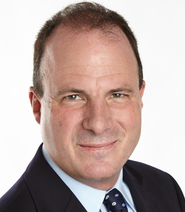 Thank You & Happy Hunting,
Bret Jensen
Founder, The Biotech Forum, The Busted IPO Forum & The Insiders Forum