If you make people think they're thinking, they'll love you; but if you really make them think, they'll hate you." ― Harlan Ellison
Stocks had their worse day of the year (just edging the big sell-off on Monday, August 4th) in trading yesterday.  The Dow fell over three percent on the day, the 307th time it has done so in its long illustrious history.  An inverted yield curve, poor growth figures out of China and Germany as well as trade tensions that continue to escalate were the primary factors behind the pull back.  The increasingly dangerous situation in Hong Kong is also not helping investor sentiment.
While we await another volatile day of trading to commence, here are four biotech stocks garnering positive praise from analysts today.
Drug manufacturer Harrow Health (HROW) gets a 'shout out' from B Riley FBR after its Q2 numbers came out Wednesday.  The small analyst firm is maintaining its Buy rating and $12.75 price target on HROW and had this to say about results.
HROW reported 2Q19 results, AMC, yesterday (Aug. 14) and posted a top line/adj. EPS of $13.5M/($0.06), versus our/consensus' estimates of $12.6M/($0.06) and $12.8M/($0.07), respectively. The top-line beat was tied to stronger ophthalmology-related sales. 61.3% approximated our 62.3% estimate; and, while opex coming in $0.3M above our $8.8M estimate is why HROW's bottom line didn't beat our estimate, the company recognized ~$1.1M in legal fees. Legal fees should significantly trend down in 2H19: Most relevant legal issues appear to have been resolved'
This morning Wedbush reiterates their Buy rating and $75 price target on Ultragenyx Pharmaceuticals (RARE).  Yesterday, Cowen & Co. did the same with a $79 price target.  The company reported Q2 results to open August.  In addition, Wednesday the company announced it was teaming up with privately held GeneTx Biotherapeutics LLC to develop the latter's GTX-102, an antisense oligonucleotide, for the treatment of rare inherited nervous system disorder called Angelman syndrome. 
Investors Alley has put out a 10 part 'Options Checklist' for those that want to become more effective using simple option strategies as part of their investor 'toolbox'. It can be downloaded for free HERE.
Next up is Armata Pharmaceuticals (ARMP).  H.C Wainwright reissues its Buy rating and $7 price target along with this commentary on their valuation methodology.
Valuation and risks to price target achievement. We maintain our Buy and $7 price target. The sole contributor to our valuation, at this point is AB-SA01, with a projected 15% chance of success with $415 million in peak sales off of a 2024 launch. Overall, we believe that our projected chance of success could be considered conservative based on the efficacy and safety profile, to date, in very sick patients, and continues to highlight the valuation disconnect, in our belief. We do not include projections for the P. aeruginosa program, and would look to reevaluate based on visibility on the path forward."
Finally, Chardan Capital is reissuing its Buy rating and $20 price target on Logicbio Therapeutics (LOGC). Earlier this week, William Blair also reiterated their Buy rating on this small Boston based concern is focusing on developing medicines to treat rare diseases in patients with unmet medical need using GeneRide technology platform earlier this week.   The company came public just under a year and has a market cap just north of $200 million.  The stock has been one wild wide for shareholders since its debut (see below).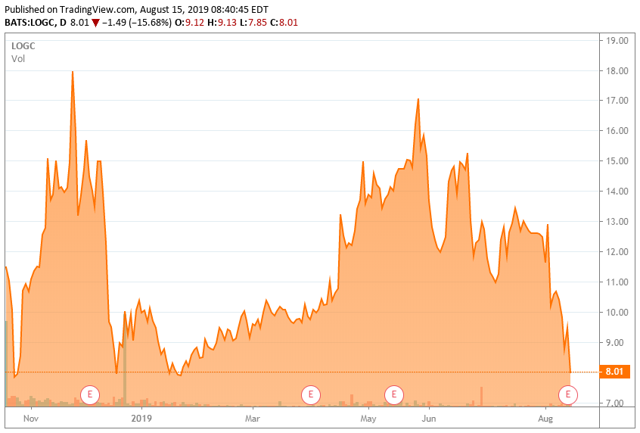 And those are four small caps receiving some positive analyst commentary today.
Emphasizing the crowd means de-emphasizing individual humans in the design of society, and when you ask people not to be people, they revert to bad, mob-like behaviors." ― Jaron Lanier, You Are Not a Gadget

Every Monday morning we put out new research on an undervalued small or midcap stock and then outline a simple covered call strategy that can produce a double digit return in coming months even if the underlying stock doesn't move. If you are registered to receive our weekly free reports, you would have received our latest trade idea in your 'in' box before the bell today to start a new trading week. If you are not signed up yet for this free service, just click HERE to download that latest report. This action will also ensure you receive all future free reports as published as well.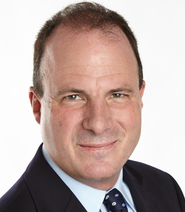 Thank You & Happy Hunting,
Bret Jensen
Founder, The Biotech Forum, The Busted IPO Forum & The Insiders Forum