Every luxury must be paid for, and everything is a luxury, starting with being in this world." ― Cesare Pavese
The market continued its winning ways of recent days Wednesday as stocks added to their gains this week.  Both the NASDAQ and S&P 500 were up nearly one percent in trading yesterday.  The biotech sector was up a similar amount.  We will hope the rally continues today.
In the meantime, here are four biotech stocks getting analyst 'shout outs' today.
Oppenheimer reissues their Outperform rating and $14 price target on PolarityTE (PTE) after the Canadian Intellectual Property Office granted a broad patent for the minimally polarized functional unit (MPFU) platform that is the basis for SkinTE.  Oppenheimer's analyst notes 'This is PTE's first issued patent in a major market with composition of matter claims, and, in our view, bodes well for: 1) issuance of comparable claims in the US and 2) acceleration of business development discussions to enable production of SkinTE by partners outside the US'  
Roth Capital reiterates its Buy rating and $31 price target on Amarin (AMRN) after AHA updated guidance regarding omega-3 fattyacids (n-3 FAs) for hypertriglyceridemia (200-499 mg/dL), recommending prescription n-3 FAs (4 g/d) as an effective and safe option for TG reduction
Roth's analyst states 'this strong validation for Vascepa's TG reduction gives a sneak peek of the favorable cardiologists' view (3/8 voting docs are cardios) ahead of Nov. AdCom, and sets the stage for Vascepa to capture even greater market share"
Download our latest free report on an oncology name clicking on all cylinders here.
Next up is medical device maker Conmed (CNMD) which is upgraded to Outperform from Neutral at Piper Jaffray this morning.  The company posted a slight beat on the top and bottom line consensus when it reported Q2 results on July 31st.
Finally, late yesterday, Chardan Capital reiterated its Buy rating and whopping $150 price target on RegenXBio (RGNX) with the following commentary.
We have thus far received little or no investor or company feedback challenging our views on the specific items listed for ADVM-022. We continue to be open to any feedback. For REGENXBIO, we note modest valuation ($1.4 bn) for a company with a 30+-product portfolio, which seems ready to more aggressively defend its IP, starting in 2H19. (We find REGENXBIO's comments most relevant for unrated 2Q19 results release, AAV8-based GT, RGX-314, seems to be showing durability to 18 months (an important positive); and, REGENXBIO is on track with important catalysts, i.e."
And those are four small caps seeing positive analyst commentary this Thursday.
Don't handicap your children by making their lives easy." ― Robert A. Heinlein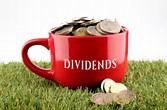 Tim Plaehn of The Dividend Hunter recently published a new free report covering three cheap dividend stocks he likes right now and that should be long term holdings in 401Ks and retirement accounts. The new research can be downloaded free HERE.
These include:
A real estate powerhouse that has doubled their dividend payout in just 5 years
A double-digit yield (13%) energy company that's trading at a 66% discount
Tim's $6 'no-brainer' play that sends you monthly dividend checks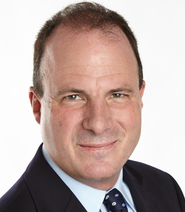 Thank You & Happy Hunting,
Bret Jensen
Founder, The Biotech Forum, The Busted IPO Forum & The Insiders Forum