It is better to be divided by truth than to be united in error. It is better to speak the truth that hurts and then heals, than falsehood that comforts and then kills."― Adrian Rogers
Small caps continued to out perform their larger brethren yesterday.  The S&P 500 was down approximately 30 basis points yesterday as oil spiked due to the drone attacks on a huge oil processing facility in Saudi Arabia over the weekend.  The Russell 2000, rose a similar amount.  Biotech did very well in trading Monday with the SPDR Biotech ETF (XBI) up one and three quarters percent.
We will see if that momentum can carry into trading today.  In the meantime, here are four biotech stocks seeing analyst 'shout outs' today.
B Riley FBR reiterates its Buy rating and $46 price target on Arrowhead Research (ARWR) today.  That company recently posted top line results from an early stage trial.  Here is the take from the analyst at Riley.
Pharmaceuticals, Inc. announced top-line Ph. I clinical results, originally presented at Dubai, demonstrating in normal healthy volunteers (NHVs) potent knockdown of plasma a polipoprotein C-III (apoC-III) and plasma angiopoietin like protein 3 (ANGPTL3) by ARO-APOC3 and ARO-ANG3, respectively. Importantly, significant reduction of triglycerides was noted with minimal safety or tolerability liability, which was sustained through week 12 suggesting durability profile enabling once every three-month or once every-six month dosing intervals."
H.C. Wainwright maintains its Buy rating on Pluristem Therapeutics (PSTI) but raises its price target from $3.50 to $15.50.  Here is their commentary on valuation methodology.
We maintain our Buy rating of Pluristem and adjust our 12-month price target to $15.50 per share, compared to our previous target of $3.50 per share. We derived our price target based on the average of two valuation methods: 1) price-sales multiple analysis applying a 6x multiple to our 2026 sales estimate discounted at 14%; and 2) price-earnings multiple analysis applying a 21x multiple to our 2026 estimated earnings discounted at 14%"
Don't forget to take advantage of our special limited time offer for a free two week trial into The Busted IPO Forum as well as 30% Off your first year of membership should you decide to stay beyond the risk-free 14 day free trial period.
Next up is Acceleron Pharma (XLRN) which just bailed on a drug candidate after not getting the results it was looking for.  JP Morgan is maintaining its Overweight rating on XLRN but lowering its price target two bucks a share to $56.  Morgan's analyst 'views the "disappointing" announcement of functional data and suspension of ACE-083 development for facioscapulohumeral muscular dystrophy as a "clearing event" for Acceleron Pharma shares. The update does not come as all that much of a surprise.  The analyst, however, is a buyer of Acceleron on any weakness today ahead of the "meaningful" Q4 clinical and regulatory catalysts for luspatercept.Finally, late yesterday, Cantor Fitzgerald reissued its Buy rating and $35 price target on Amarin (AMRN).  This followed guideline updates from the ESC, EAS, AHA, and ADA, which all recognize the use of Vascepa to reduce cardiovascular risks in appropriate patients on statins with elevated triglyceride.  Here is the analyst's take on these events.
Together, these organizations represent the world's leading medical bodies in the management of cardiology and endocrinology.  Therefore, all of these recommendations should further drive the uptake of Vascepa. We think the sNDA label expansion should accelerate uptake further. The Adcom for AMRN's sNDA is 11/14/19 and the PDUFA date is 12/28/19. We are expecting a positive result for both" 
And those are four small cap concerns seeing positive analyst views this morning
The only thing necessary for the triumph of evil is for good men to do nothing."― Edmund Burke

Every Monday morning we put out new research on an undervalued small or midcap stock and then outline a simple covered call strategy that can produce a double digit return in coming months even if the underlying stock doesn't move. If you are registered to receive our weekly free reports, you would have received our latest trade idea in your 'in' box before the bell Monday morning. If you are not signed up yet for this free service, just click HERE to download that latest report. This action will also ensure you receive all future free weekly reports as published as well.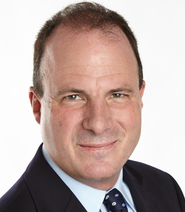 Thank You & Happy Hunting,
Bret Jensen
Founder, The Biotech Forum, The Busted IPO Forum & The Insiders Forum