This work was strictly voluntary, but any animal who absented himself from it would have his rations reduced by half."― George Orwell, Animal Farm
The market was mixed but slightly flattish in trading on Thursday as investors digested the latest 'Fedspeak' around the central bank's quarter point interest rate cut on Wednesday.  Today is 'quad witching day' so trading might be more volatile than the typical trading day.
As we await the market to open for the last trading day of the week, here are four small biotech stocks analysts like this morning.
BioXcel (BTAI) is an 'under the radar' buying opportunity according to Canaccord Genuity.  They reiterate their Buy rating and $24 price target this morning.  The analyst notes 'the company has plans to explore the development of technology that could make it possible to utilize wearable devices to predict agitation. The result could lead tot he use of its BXCL501 prior to an episode of Alzheimer's disease, delirium, and post traumatic distress disorder'Champions Oncology (CSBR) is initiated as a new Buy with a $9.25 price target at Roth Capital this morning.  Roth's analyst states 'the company's business model offers substantial growth at a reasonable price. The analyst sees a potential near-term inflection point of sustained profitability in the coming 12 months'
Investors Alley has put out a 10 part 'Options Checklist' for those that want to become more effective using simple option strategies as part of their investor 'toolbox'. It can be downloaded for free HERE.
Next up is Flexion Therapeutics (FLXN).  It is maintained as a Buy today at Northland Securities.  Their price target is $28 and they provide the following updated view on the company and its valuation.
We believe the current valuation creates a compelling risk/reward scenario as FLXN shares currently trade at ~4.3x consensus 2020 sales, and less than 1x our peak sales forecast. We believe 2020 will prove to be a pivotal year for ZILRETTA, considering the anniversary of its permanent J code, along w/ the anticipated approval of its sNDA for repeat administration w/ an action date of October 14, 2019."
Finally, Eton Pharmaceuticals (ETON) continues to see some analyst commentary.  Today, it is reiterated as a Buy with a $13.50 price target at B Riley FBR.  Eton came public in late 2018 and had seen no analyst activity until August 5th, when both H.C. Wainwright ($18 price target) and Lakeland ($15 price target) both reissued their own Buy rating.  The stock has seen a nice little move over the past couple of weeks.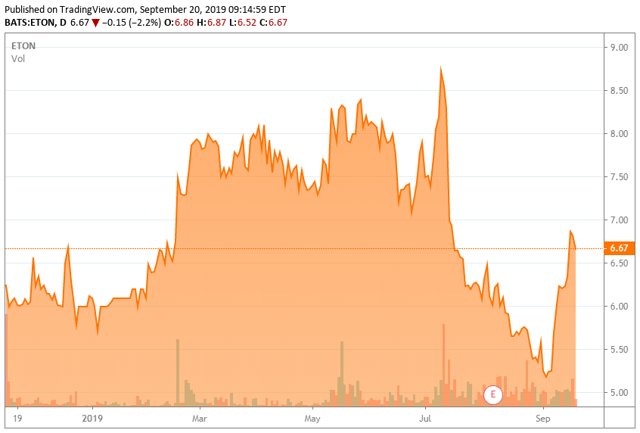 And those are four small cap concerns getting some analyst 'shout outs' today.
Those who are capable of tyranny are capable of perjury to sustain it." ― Lysander Spooner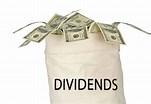 Tim Plaehn of The Dividend Hunter recently published a new free report covering three cheap dividend stocks he likes right now and that should be long term holdings in 401Ks and retirement accounts. The new research can be downloaded free HERE.
These include:
A real estate powerhouse that has doubled their dividend payout in just 5 years
A double-digit yield (13%) energy company that's trading at a 66% discount
Tim's $6 'no-brainer' play that sends you monthly dividend checks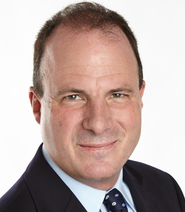 Thank You & Happy Hunting,
Bret Jensen
Founder, The Biotech Forum, The Busted IPO Forum & The Insiders Forum