Never apologize, mister, it's a sign of weakness."― John Wayne
The market had its three-week winning streak snapped last week even as the Federal Reserve cut interest rates a quarter point Wednesday as expected, albeit with three dissents.  The Dow and Russell 2000 were off a bit over one percent on the week.  The S&P 500 and NASDAQ had more modest losses.  However, as we begin the new trading week, the major indices remain within shouting distance of all-time highs achieved in July.  Pre-market futures are currently 'flattish'.
While await the first day of a new trading week to open, here are four biotech stocks seeing positive analyst commentary this Monday morning.
Chardan Capital reissues its Buy rating and $45 price target on Meiragtx Holdings (MGTX) with the following commentary.
We rate MeiraGTx Buy on the forward- looking approach Meira management has taken to develop one of the broadest pipelines in all of AAV-based GT, including one with both lower-risk IRD opportunities for early wins and with higher-risk large-market opportunities that could generate profound investment returns."
Needham initiates Autolus Therapeutics (AUTL) as a new Buy this morning with a $26 price target.  Needham's analyst states  'the stock may prove to be one of the "most valuable pure play CAR-T investments" available. The analyst cites the company's efforts in developing solutions for CAR-T challenges, which include reducing toxicity, improving T-cell persistence, overcoming resistance, finding new tumor antigen targets, and achieving efficacy in solid tumors. Messer expects Autolus' upcoming data updates - starting with December at ASH - to provide upside for the stock.'
Don't forget to take advantage of our special limited time offer for a free two week trial into The Busted IPO Forum as well as 30% Off your first year of membership should you decide to stay beyond the risk-free 14 day free trial period.
Next up is Nuvasive (NUVA).  After meeting with a spinal orthopedic surgeon, BTIG is maintaining their Buy rating and $71 price target on NUVA.  Here is their take on that call.
We hosted a call with Dr. Paul Gause of the Spine Institute of Arizona. Dr. Gause is a spinal orthopedic surgeon who specializes in operative and non-operative treatment of the cervical, thoracic, and lumbar spine. Dr. Gause offered insights into the NuVasive Pulse system and its usage during spinal surgery as well as how it compared to other spinal robotic offerings. Our discussion with Dr. Gause covered themes in spinal robotics, feedback on the Pulse system, and the differentiation between current robotic systems and the Pulse system. Our biggest takeaways from the call were around the value of the unified technology suite within Pulse, the limitations of current robotics offerings, and how Pulse can advance to add further value to surgeons."
It should be noted that despite BTIG's apparent enthusiasm on the Pulse system, their price target is only five bucks above the current trading levels of the stock despite their Buy rating.
Finally, over the weekend, Cowen & Co. reiterated their Buy rating and $120 price target on Alnylam Pharmaceuticals (ALNY).  This is the fourth buy rating that has been reissued on Alnylam this month so far.  Earlier in September, Piper Jaffray ($145 price target), Stifel Nicolaus ($116 price target) and Needham ($135 price target) also updated their Buy ratings.
And those are four small caps garnering analyst 'shout outs' today.
It is the bungled crime that brings remorse."― P.G. Wodehouse, Love Among the Chickens

Every Monday morning we put out new research on an undervalued small or midcap stock and then outline a simple covered call strategy that can produce a double digit return in coming months even if the underlying stock doesn't move. If you are registered to receive our weekly free reports, you would have received our latest trade idea in your 'in' box before the bell this morning. If you are not signed up yet for this free service, just click HERE to download that latest report. This action will also ensure you receive all future free weekly reports as published as well.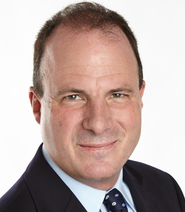 Thank You & Happy Hunting,
Bret Jensen
Founder, The Biotech Forum, The Busted IPO Forum & The Insiders Forum