Whenever you find yourself on the side of the majority, it is time to reform (or pause and reflect)."― Mark Twain
After a big rally to close 2019, equities continue to grind up here early in 2020. Worries about trade tensions between the U.S. and China that dominated investor concerns for most of last year continue to fade as 'Phase 1' of a trade deal between the two largest economies is due to be signed this week.
New worries about increasing tensions in the Middle East is one new concern for equity holders early in 2020. We are also approximately one month away from the start of fourth quarter earnings season and the presidential election season will officially kick off early next month with the caucuses in Iowa on February 3rd.
One thing that hasn't changed is that insiders continue to be good 'tells' on which attractive small and midcap concerns should merit consideration for new investments in the market. The Insiders Forum model portfolio, which consists of 20-25 small and midcap equities from different sectors that insiders have made significant purchases within, continues to thump the Russell 2000 by a wide margin.
This logical approach to investing (which too few investors follow) continues to reap major dividends. As of the market close yesterday, the Insiders Forum model portfolio has delivered an overall return of 71.54% since its launch in July of 2016. This beats the Russell's return of 37.68% over the same time frame by a wide margin. On a hypothetical $100,000 portfolio, that excess return would mean an additional $33,860 in your retirement or investment holdings.
This is a substantial chunk of change for one of the cheaper of the over 170 offerings on Seeking Alpha's Marketplace.
We continue to grow The Insiders Forum community in 2020. Insiders are great sources of new investment ideas, but having a growing collective of diverse investors from different fields can only help make the returns from our model portfolio even better in the years ahead.
I think the performance of The Insiders Forum speaks for itself, however I want to provide a new opportunity to our real-time followers. Therefore, we are making this special offer. If one of your New Year's resolutions in 2020 is to become a better investor, this just might be the ticket!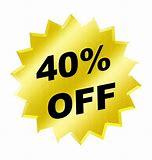 Just send us a message with the title '40 off' and we will send you a special discount link entitling you to a 14 day risk-free trial into The Insider Forum and 40% off your first year of membership. That brings the already low cost of The Insiders Forum down to just a smidgen over $200 annually, or less than the price of one pint at your local pub a week. But hurry, this offer expires when the market closes on Friday of this week!
The saddest aspect of life right now is that science gathers knowledge faster than society gathers wisdom."― Isaac Asimov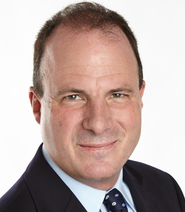 Thank you for your consideration,
Bret Jensen
Founder, The Biotech Forum, The Busted IPO Forum & The Insiders Forum