Tim's Blog: 3 High Yielding Energy Concerns On The Mend
Please Note: Blog posts are not selected, edited or screened by Seeking Alpha editors.
Specializing in biotech stocks, Small Caps, managing optimized portfolios
Seeking Alpha Analyst Since 2009
Finding tomorrow's big winners in the lucrative biotech sector, The Biotech Forum focuses on proprietary, breaking research on promising biotech and biopharma stocks with significant potential for outsized alpha. It is the fourth most subscribed to investment service offered through the Marketplace on SeekingAlpha.com. Our service offers a model-20 stock portfolio as well as the most active Live Chat on the Marketplace. This is where scores of seasoned biotech investors trade news and investment ideas back and forth throughout the trading day.
• • •
Specializing in profiling high beta sectors, Bret Jensen founded and also manages The Biotech Forum, The Insiders Forum, and the Busted IPO Forum model portfolios. Finding "gems" in the biotech and small-cap stock sectors, these highly volatile spaces proven hugely successful have empowered Bret Jensen's own investing portfolio.
• • •
Learn more about Bret Jensen's Marketplace Offerings:

Newspaper columnist Dave Barry once wrote that the motto of the wedding industry is, 'Money can't buy you happiness, so you might as well give your money to us."― Denise Fields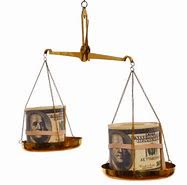 This instablog post is sponsored by Tim Plaehn, expert on income investing and a friend & colleague of mine at Investors Alley as well as a contributor here on Seeking Alpha. Tim runs the Dividend Hunter newsletter which offers a solid & diverse selection of attractive high yield plays. The service now nearly 10,000 active subscribers and can be had HERE for the rock bottom price of $49 (It usually is $99) for the first year. Tim provides a solid selection of lower beta, high yield recommendations for these challenging times.
Being a bad parent is a sign of not having learned from experience."― Mokokoma Mokhonoana

By Tim Plaehn,
You have likely seen the news that the S&P 500 has recovered 100% of the losses from the COVID crash. What you won't see in the press is the broad range of returns from the different industrial sectors used by S&P Global Ratings (formerly Standard & Poor's).
The 500 S&P stocks are subdivided into 11 sectors. These include healthcare, materials, consumer staples and consumer discretionary, industrials, utilities, real estate, and financials. Year-to-date through August 20, information technology has been the top sector, up 25.2%. At the other end of the sector resides Energy, which is down 39.3% for the year. That is an extreme disparity in returns, and shows how differently the investing public thinks about the effect of COVID-19 on different types of business.
The energy sector further divides into three subsectors. Upstream covers drilling for oil and natural gas. Midstream covers the gathering, transportation, and storage of these fuels. (Midstream is often viewed as just pipeline companies, but the fact is midstream companies perform a wide range of services.) Downstream energy companies are the refiners and retailers.
For steady income, investors have purchased energy midstream stocks for high yields and usually regular dividends. Here are some key points from a recent Alerian article:
Forward EBITDA estimate revisions for midstream have been resilient in contrast to other sectors of energy because of their fee-based business models and contract protections such as minimum volume commitments.
Though EBITDA guidance revisions were not universally positive in the second quarter, the defensiveness of the midstream business model is apparent in that companies maintaining or raising guidance significantly outnumber those lowering expectations.
The stability in the outlook for midstream EBITDA in 2020 and 2021 contrasts starkly with the volatility and weakness in midstream equities this year. This disconnect between performance and fundamentals suggests potential room for improvement if midstream companies can remain financially disciplined and execute consistently.
Question 1: Does the business generate cash flow to support the dividend? Energy midstream uses the metric of distributable cash flow [DCF] to show the money available to pay dividends.
Question 2: What has company management done and said concerning future dividends? This question can have a couple of positive answers. One is that management has a stated commitment to continue the dividend that was paid before the pandemic. Another favorable situation comes from a company that cut its dividend early in the crisis but continues to show adequate DCF to cover the new dividend rate.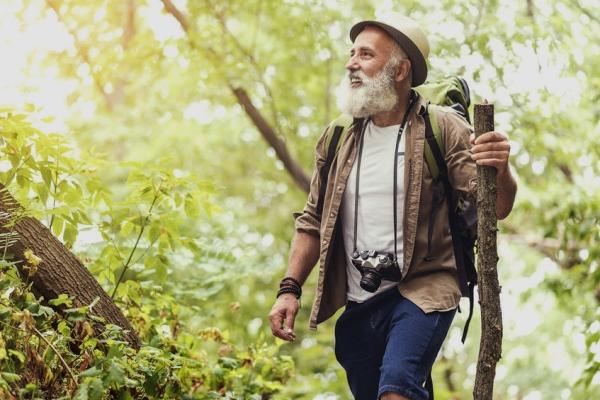 Income for Life? How to Get $6,851 Per Month Before Social Security, Pension or Any Other Retirement Source
Here are three energy midstream stocks with exceptional yields that deserve further research.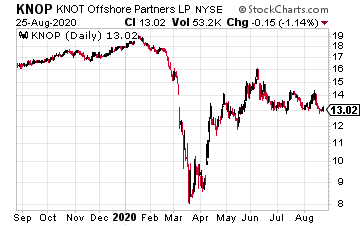 KNOT Offshore Partners LP (KNOP) has sustained its dividend through the crisis, with the most recent $0.52 dividend declared on July 15. The company owns 16 shuttle tankers that bring crude oil and natural gas to shore from the offshore production areas.
For the 2020 first quarter, KNOT reported 1.3 times DCF coverage of the dividend. The July dividend announcement gives confidence the payout is secure.
The shares currently yield 15.9%.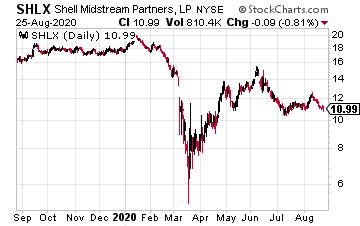 Shell Midstream Partners, LP (SHLX) was formed by Royal Dutch Shell and launched with a 2014 IPO. The company sustained its dividend and reported DCF coverage of 1.0 times for the troubled 2020 second quarter.
In the earnings report, the company confirmed it would maintain the dividend for the next quarter.
SHLX shares now yield 16.2%.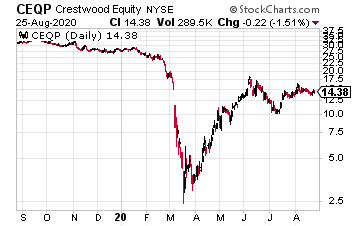 Crestwood Equity Partners LP (CEQP) cut its dividend by 50% four years ago. At the start of 2020, the CEQP payout was increased by 4%.
For the 2020 second quarter, Crestwood reported 15% year-over-year DCF growth.
The coverage ratio for the dividend was 1.6 times. Crestwood operates a very solid business with a steady cash flow to cover the dividends; amazingly, the shares are priced to yield 17.8%.
If marriages didn't need divine assistance to survive, weddings wouldn't be held in churches."― Christopher Buehlman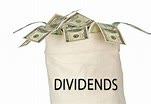 Tim Plaehn of The Dividend Hunter has developed one simple strategy that can take $25k from your 401K or IRA and turn it into tens of thousands of dollars in income every single year. You will only find the strategy FREE when you click here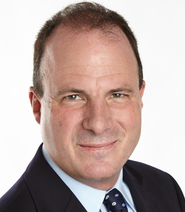 Thank You & Happy Hunting,
Bret Jensen
Founder, The Biotech Forum, The Busted IPO Forum & The Insiders Forum
Seeking Alpha's Disclosure: Past performance is no guarantee of future results. No recommendation or advice is being given as to whether any investment is suitable for a particular investor. Any views or opinions expressed above may not reflect those of Seeking Alpha as a whole. Seeking Alpha is not a licensed securities dealer, broker or US investment adviser or investment bank. Our analysts are third party authors that include both professional investors and individual investors who may not be licensed or certified by any institute or regulatory body.