Tim's Corner: Income Wins In The End
Please Note: Blog posts are not selected, edited or screened by Seeking Alpha editors.
Specializing in biotech stocks, Small Caps, managing optimized portfolios
Seeking Alpha Analyst Since 2009
Finding tomorrow's big winners in the lucrative biotech sector, The Biotech Forum focuses on proprietary, breaking research on promising biotech and biopharma stocks with significant potential for outsized alpha. It is the fourth most subscribed to investment service offered through the Marketplace on SeekingAlpha.com. Our service offers a model-20 stock portfolio as well as the most active Live Chat on the Marketplace. This is where scores of seasoned biotech investors trade news and investment ideas back and forth throughout the trading day.
• • •
Specializing in profiling high beta sectors, Bret Jensen founded and also manages The Biotech Forum, The Insiders Forum, and the Busted IPO Forum model portfolios. Finding "gems" in the biotech and small-cap stock sectors, these highly volatile spaces proven hugely successful have empowered Bret Jensen's own investing portfolio.
• • •
Learn more about Bret Jensen's Marketplace Offerings:

The fatal attraction of government is that it allows busybodies to impose decisions on others without paying any price themselves. That enables them to act as if there were no price, even when there are ruinous prices - paid by others." - Thomas Sowell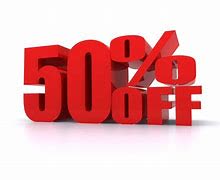 This instablog post is sponsored by Tim Plaehn, expert on income investing and a friend & colleague of mine at Investors Alley as well as a contributor here on Seeking Alpha. Tim runs the Dividend Hunter newsletter which offers a solid & diverse selection of attractive high yield plays. The service now nearly 10,000 active subscribers and can be had HERE for the rock bottom price of $49 (It usually is $99) for the first year. Tim provides a solid selection of lower beta, high yield recommendations for these challenging times.
There are only two economists in Congress and hundreds of lawyers. Does that explain why the government is in such a mess?" - Thomas Sowell

By Tim Plaehn,
If you buy stocks for capital gains, it is a difficult market in which to invest and earn acceptable returns. If you purchase today's hot stock, it's very likely to crash tomorrow. The winners of 2020 are falling in 2021. And despite the big daily gains you see on the financial news and tremendous price volatility, the overall market has not done very well over the first two-and-a-half months of 2021. As I write this, the SPDR S&P 500 Trust ETF (SPY) is up just over five percent year to date.
To illustrate the differences, my list of Dividend Hunter recommended preferred stocks (boring, stable investments) has returned 50% more than SPY. The other high-yield Dividend Hunter investments have gained almost 20% so far this year.
While stock market gains are nice, and it's great when my Dividend Hunter recommendations outpace the broad stock market indexes, my focus is on income. Dividends get paid no matter whether the stock market is gaining or losing.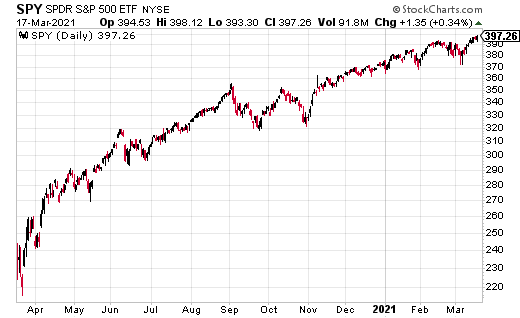 You can also generate very attractive growth with a dividend-focused investment strategy. Reinvesting dividends from high-yield securities will grow both the number of shares you own and, more importantly, increase your income. If you sock away some money in high-yield investments, put the dividends on automatic reinvest, and let the power of compounding work for a few years, you will be delighted with the results.
Compound dividend growth gives you a much more predictable strategy than trying to time the stock market. With dividend reinvestment, when share prices drop, your income grows even faster. What a deal!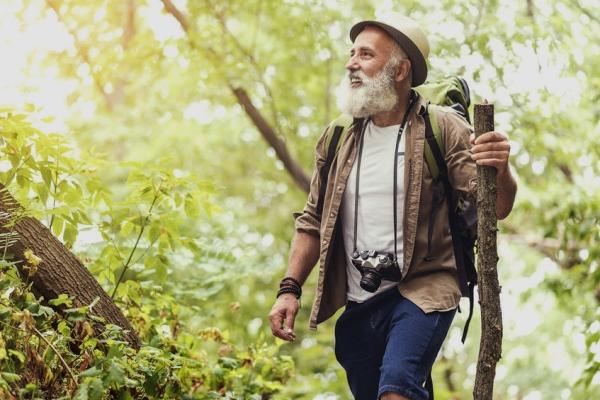 Income for Life? How to Get $6,851 Per Month Before Social Security, Pension or Any Other Retirement Source
Let's look at a hypothetical example that closely resembles recommended Dividend Hunter investments.
You invest $25,000 into 1,000 shares of a high-yield stock priced at $25.00 per share. The investment yields 10%, with monthly dividends. A little math shows the dividend rate at $0.21 per share per month.
You buy the 1,000 shares and put the dividends on automatic reinvest, purchasing a few more shares every month, with each monthly dividend payment getting larger because you own more shares than you did the previous month.
If the share price stays at $25.00 (Not an accurate assumption, but future prices are unknowable), this is what the investment will look like in just three short years.
The shares will be worth $33,704, a gain of 35%.
The monthly dividend income increased from $210 the first month up to $283 paid in month 36. The income also grew by 35%.
I want to emphasize that no matter what happens to the share value, you can count on the income to grow significantly over your compounding period. The power of compound growth increases as you let the process work even longer.
If you let the above example compound for six years, the monthly dividend income will increase by 83%.
I like to point out that while you can spend cash dividends, letting them compound to build a retirement income is automatic and powerful. All you need is a list of safe, high-yield investments with which to get started. Like the ones on my Dividend Hunter recommendations list.
The problem isn't that Johnny can't read. The problem isn't even that Johnny can't think. The problem is that Johnny doesn't know what thinking is; he confuses it with feeling." - Thomas Sowell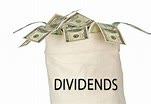 Tim Plaehn of The Dividend Hunter has developed a monthly dividend calendar. It is yours free when you click here.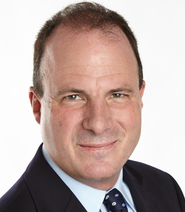 Thank You & Happy Hunting,
Bret Jensen
Founder, The Biotech Forum, The Busted IPO Forum & The Insiders Forum
Seeking Alpha's Disclosure: Past performance is no guarantee of future results. No recommendation or advice is being given as to whether any investment is suitable for a particular investor. Any views or opinions expressed above may not reflect those of Seeking Alpha as a whole. Seeking Alpha is not a licensed securities dealer, broker or US investment adviser or investment bank. Our analysts are third party authors that include both professional investors and individual investors who may not be licensed or certified by any institute or regulatory body.