At the end of 2018, there were over 5 million sellers on Amazon, with 1 million of these new sellers within the last year, and up from just 2 million sellers in 2014. Amazon itself generated $6.1 billion in revenue in the second quarter of 2018.
This incredible growth reflects a wider trend in the ecommerce industry which includes not just Amazon but also similar platforms such as Shopify, businesses which are based around these platforms, and brands which sell goods online in addition to their bricks-and-mortar shop fronts. This represents a gold mine for investors, as an industry which is at the same time well established, thriving and with continued potential for massive growth.
Let's examine exactly why now is the time to invest in ecommerce businesses, and how to go about investing in the sector for maximum return at minimum risk.
High Potential For Growth
Despite the pervasiveness of ecommerce – 96% of Americans report to have shopped online at some point – the industry still has an incredible amount of potential. Of the $5 trillion dollars made in retail sales in the US every year, only around 10% of these take place online. This remaining 90% represents a high potential for growth for the many ecommerce businesses poised to take it.
As technology develops at the same time as our lifestyles become increasingly centred around our devices and connectivity, it seems almost certain that online retail will continue to grow, and this growth will likely accelerate. Online shopping has a number of advantages to consumers which support the case for growth, including convenience, fast delivery and greater choice. Concerns around online retail which shoppers may have had previously, such as fears over security of online transactions, are increasingly being eliminated thanks to technological advances and platforms such as PayPal.
Different Types of Ecommerce Businesses
Before deciding which ecommerce business or businesses to invest in, it is important to know the difference between the various categories of ecommerce operations.
The main types of businesses involved in ecommerce are:
Direct sellers: online stores which sell products to consumers, and own their inventory.
Marketplaces: platforms which allow the opportunity for sellers to connect with buyers, and vice versa. Examples include eBay, Etsy and Amazon, the latter being both a direct seller and a marketplace.
Software businesses: provide the software which allows businesses to sell products online, usually facilitating not just transactions but also marketing, customer service and sales management.
Delivery companies: businesses which are purely involved in the shipping and delivery portion of the ecommerce process. Although not strictly ecommerce based businesses, these companies stand to benefit greatly from the ecommerce boom and therefore are worth noting from an investment perspective.
High Growth Micro Brands versus Established Companies
The majority of ecommerce investment opportunities relate to direct sellers, if only because these are the most prolific. When investing in direct sellers two solid options exist: micro-brands with the potential for exponential growth, and established brands with an incredible reach. Both have their pros and cons.
Ecommerce offer opportunities to micro-brands with a great idea to make it big, with much more limited resources than would have been possible in the days before ecommerce. One example of this is Cards Against Humanity, a product which was created by founder Max Tempkin to entertain himself and his friends. A combination of an innovative product, a well-executed Kickstarter campaign and a great Amazon product launch saw the brand develop into a multi-million dollar business virtually overnight.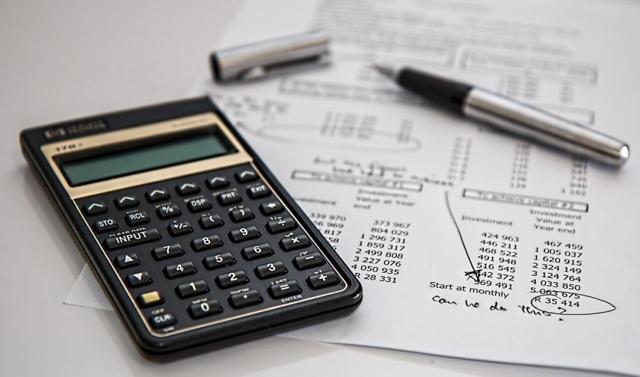 The key is to identify these micro brands on the tipping point of success and get in on the ground floor. There are many examples of these kinds of start-ups and scale-ups who rapidly sell out on their first few IPOs – you want to be one of these initial investors.
On the hand, there is a lot to be said for the companies that supply the goods that people most want to have. In many cases, this means the biggest brands – Apple, Adidas, Nike, and so on. Investing in major brands which are also making good use of online shopping and poised to take advantage of the current ecommerce boom is a golden opportunity.
Use Tools To Analyse Performance
How can you tell which companies are performing well when it comes to ecommerce, and in particular which are set to grow strongly in the current online marketplace? Thanks to the booming ecommerce industry, there are a number of tools around which can help you to analyse businesses and site. Although the majority of these are geared towards sellers seeking to analyse their own business and/or the competition, they can provide useful insights into business performance, including historical performance and likely future trends.
Leading Amazon feedback software tools include AMZFoster which specialises in competitor analysis. Sellics is an all-round Amazon management tool which offers competitor and business analysis as one of its functions.
The ecommerce sector, whether businesses which are direct sellers, ecommerce marketplaces, or other players in the online retail world, represent incredible potential when it comes to investment. With a little research, investors have the opportunity to get in on the ground floor of micro brands which are poised for explosive growth, and/or invest in established businesses set to achieve great results thanks to tapping into the ecommerce boom.