I will provide one stock pick for this week despite the market being in "rally-back" mode (see chart below).   So far, there is an overhead resistance wick up through the 50% retracement level and the 61.8% retracement level is near the median line (sloping up red line).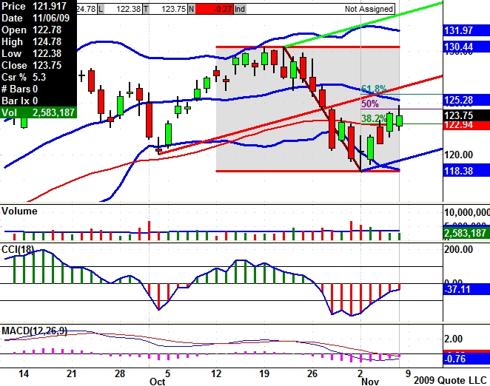 Here is the so-called "stock pick."  It is Abovenet Inc (NYSE:ABVT), a telecommunications company.  The chart indicates some choppiness, but it does have a "support wick" down through the 50 day moving average (red line), which is also an "attempted sell-off with no result."   This stock also exhibited good relative performance, having not pulled back as drastically as the rest of the overall market.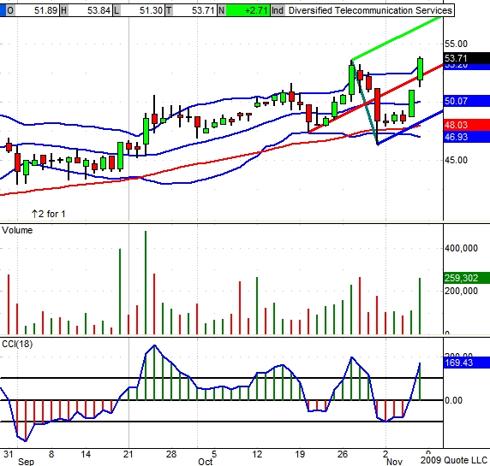 Finally, the updated model portfolio is posted below.  BPOP has been removed, but I have left the remainder.  As you can see, the natural resource stocks have done very well, especially HL which is up 52% after having been added September 4, 2009.  FCX is also up nicely, up 20%, having been added the same date at HL.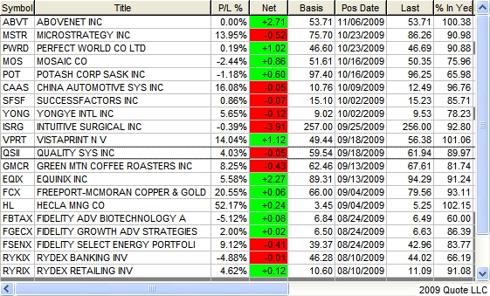 Disclosure:  Long HL