ENRJ is in deep doo doo.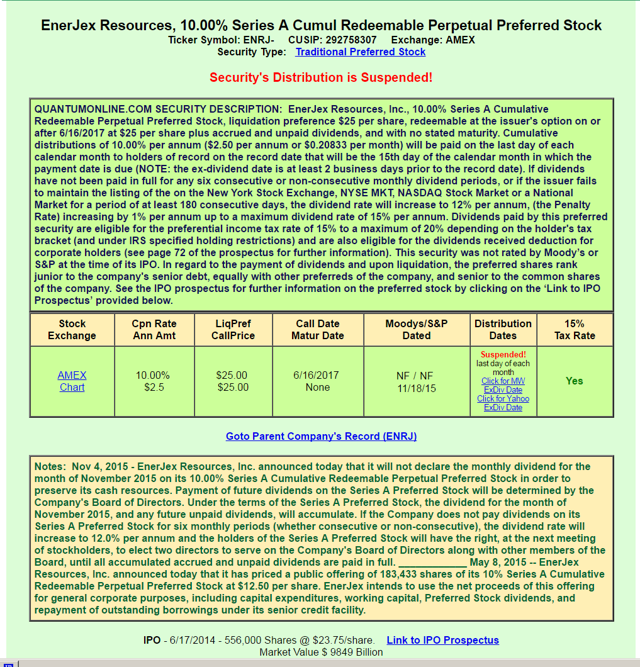 This one is just too risky, but the $-downside is minimal @ $1.05/share. Lottery ticket with better odd.
Box Ships (NYSE:TEU) is in a box thrown into the ocean and is sinking.
HOVNP is non-cumulative with a suspended dividend, which I wouldn't touch with a 10' pole. (NYSE:HOV)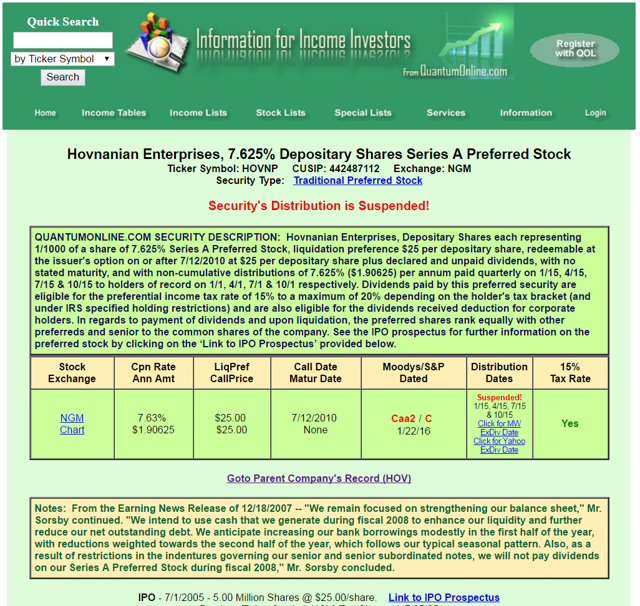 YUMA is another energy company in the crapper. YUMA-A's dividend has been suspended and currently trading at $2.33. High risk, loe $-wise risk gamble if you don't mind losing the amount you are willing to gamble.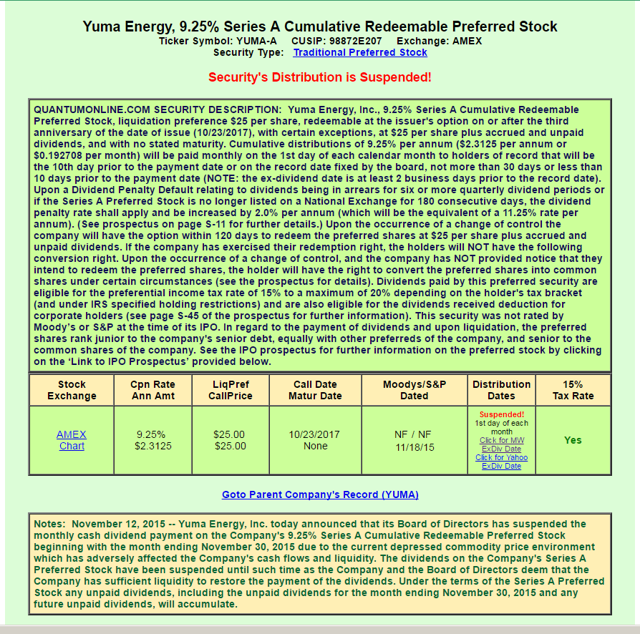 SBFGP is a crazy bad investment becaused it's priced way above par value and callable 10/23/17, and its effective yield at this price is:
.65/14.84 = 4.38%
GNE-A is a good one that I should have bought over a year ago, but I didn't because the oil market had me spooked.
IMPHO could be the buy of the century if the company survives. Its cumulative div. has been suspended since 2008 and if it begins paying again the holders will score big-time. (NYSEMKT:IMH)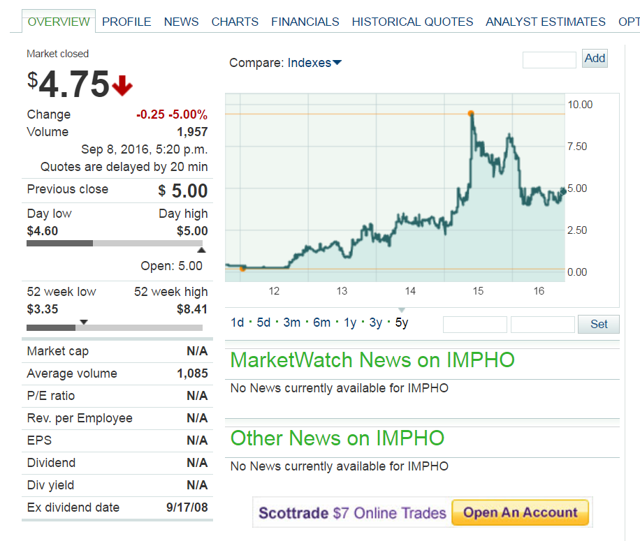 Obviously, this is just a quick review, if you are interested I suggest deeper diving into the numbers and company business models.
Disclosure: I/we have no positions in any stocks mentioned, and no plans to initiate any positions within the next 72 hours.