As promised, the following information will be shared by only, what is at present, a few select eyes; those of you who rewarded me in deed as well as word and have purchased this book. This is one of many such timely tips that you will find in the next to the last chapter of my book as illustrated below.
This particular tip concerns an interesting low risk, moderate reward preferred opportunity. For the conservative investor.
Just a note to let all those of you who purchased my book that it has recently been updated and is available for your free download at Smashwords. It contains new and useful information designed to help you with your preferred investment decisions.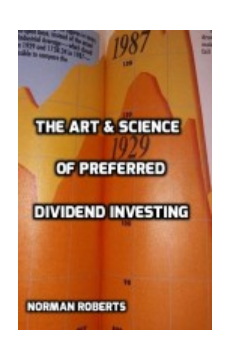 TABLE OF CONTENTS: