Right now markets are standing just below resistance. This is seen on S&P only: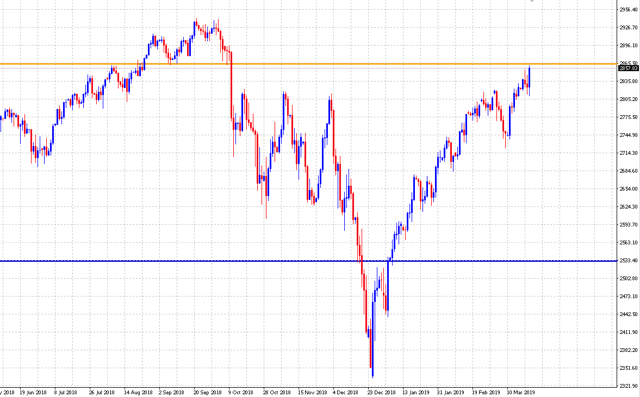 Above 2866 we would consider it a breakout towards new highs, but not yet. Tomorrow is the last trading day of the week, and everything can change quickly.
On Nasdaq 100 it looks like a breakout into next zone, but, market currently stands in the middle of the trading range, and often markets reverse just at the half distance. So, it may result in a false break (on the weekly timeframe).
I also found a good fit for channel alignment on Nasdaq 100, suggesting a top: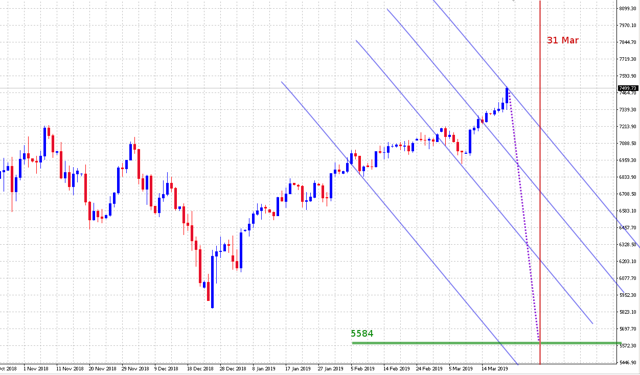 They are symmetrical and fit the price level well. It looks better on the 4H chart though.
It is still possible to do a sharp selloff into 5584 level, in 8 trading days, including Sunday 31 Mar.
To validate this scenario is gonna work it is easy: market must drop into 7000 level by Friday's close. Otherwise, it is cancelled.