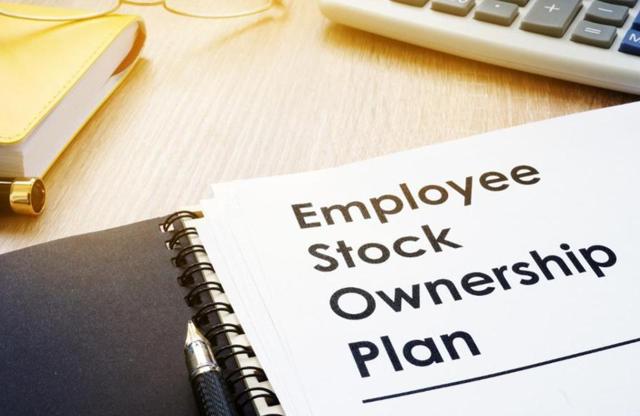 Thousands of small companies are growing faster and keeping employees longer with employee stock ownership plans (ESOPs) and ownership "cultures." An ESOP is a type of employee benefit plan, similar to a profit-sharing plan. Instead of cash, however, workers receive shares in the company. Company contributions to such plans may also be tax deductible, within limits.
ESOPs work wonders for some growing businesses, but they are not right for all. You will need to consider carefully if offering a small stake in your business to employees is the right approach for you. But "employee ownership" takes many forms, including:
Formal employee stock ownership plans
Equity compensation plans such as stock options
Ownership cultures and "phantom stock"
Locate help for building a successful employee ownership program
The Beyster Institute offers a variety of programs and training on employee ownership.
Beyster Institute Web site has great answers to all of your employee ownership questions, including types of ESOP programs, how to choose the right program, critical issues and owners' concerns and keys to success.
Get a free online consultation or sign up for free or paid consulting services
The Beyster Institute, part of the University of California San Diego School of Business, offers a range of consulting services. Private firms can also help.
online questionnaire as a prelude to a free consultation from a Beyster expert that will help you decide which employee ownership program is right for your business. Check their other consultation services. ESOP Services, Inc. is an experienced consulting firm that helps companies design and implement ESOPs. The firm offers a free preliminary assessment and excellent tips and advice, including a summary of ESOP uses, ESOP rules for S-corps, ESOP advantages, FAQs and steps to implementing an ESOP.
Discover the pros, cons and inside workings of ESOPs
The non-profit National Center for Employee Ownership (NCEO) is a top source of information on employee stock ownership plans and related programs.
Rub elbows with companies that have ESOPs
The ESOP Association — an organization of companies with employee stock ownership plans — is a national cheerleader for the ESOP cause.
ESOP Association offers extensive (and free) information on how ESOPs work, tax and other advantages of having one and how to establish a plan.There's also a helpful list of ESOP experts that you can search online by specialty. One advantage the ESOP Association offers is access to localized advice and information through state and regional chapters.