Welcome to the World of StockBroking!
A stock broker's job is to advise individuals or corporations on the best investment opportunities for that specific client. They're the mediator (i.e. broker) between the stock exchange and the rest of the public. They help you invest in stocks, bonds, options, futures, etfs, mutual funds and other financial products like variable annuities and life insurance.
They can go by many different names that include financial adviser, retail broker, institutional broker, securities sales agents, registered representatives or securities and commodities sales agents. Some of these names refer to a niche within the stock broker career that an individual could pursue. For instance, a retail broker buys and sells securities for individuals while an institutional broker performs the same function for large institutions.
A career as a stock broker can be rewarding if you know how to take care of your clients and adequately research the market. In fact, according to a Wall Street Journal article, the profession is gaining momentum with experienced brokers generally taking home 35 to 45 percent of commissions and fees they generate in a year. On average, their annual earnings are equal to about half a million dollars. Of course, the amount of money you can earn is all dependent on how hard you work.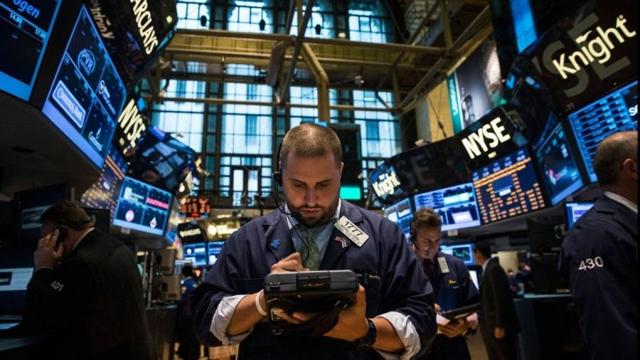 First Step to Becoming a Stock Broker - Getting EducatedFirst things first, when you make the decision to be a stock broker, it's important to get the right education. In the past, a college education wasn't necessary to becoming a stock broker, but nowadays, in order to stand-out for employers, it's crucial to getting into that cap and gown. Earning a degree in finance, business, economics or accounting are all possibilities when pursuing a career as a stock broker. However, if you want a better chance at landing a good job with a higher beginning salary straight out of school, obtaining an MBA will put you in the front of the pack when applying for jobs.
Here are the top finances colleges in the nation according to U.S. News & World Report:
University of Pennsylvania
New York University
Massachusetts Institute of Technology
University of Michigan - Ann Arbor
University of California - Berkeley
If you're a non-traditional student or simply want to earn a degree online, here are a few online schools to look at:
University of Phoenix
ASU Online
ITT Technical Institute
Devry University
Learning How to Invest Literature - Books from Amazon
In addition to formal education, it's a good idea to pick up literature written by successful brokers or others in the financial field. The Wall Street Journal Complete Money and Investing Guidebook and the The Intelligent Investor by Benjamin Graham with contributors Warren Buffett and Jason Zweig could be helpful to developing sound strategies when investing. Also, getting a magazine subscription to the Wall Street Journal isn't a bad idea either as you'll need to stay on top of the latest news being an active stock broker.
Step Two: Time to Get Licensed
Series 3, 7 and 63 Licensing Exams
After graduating from college, you can't just up and start buying and selling securities. You have to be licensed. There are stringent requirements in the financial industry that allow only members of a stock exchange to be able to make transactions. The Series 7 exam administered by the Financial Industry Regulatory Authority, or FINRA, allows a person who passes to become a General Securities Registered Representative.
These individuals are able to buy and sell securities aside from futures and commodities (you'll need to take the Series 3 exam for that). The Series 63, or Uniform Securities Agent State Law Exam, ensures that a financial adviser understands the rules and regulations connected to States Securities Acts and fiduciary obligations and business ethics; these subjects cover 60 and 40 percent of the exam respectively [1].
Series 7 License Exam
In order to be able to take the exam, you'll need to be sponsored by a FINRA member company or a Self-Regulatory Organization (SRO) [2]. It's a $290 exam that lasts 6 hours long which you take in two 3-hour blocks. It also has 260 questions but only 250 of them are scored. Ten of the questions are merely experimental. This is the most basic license one must acquire before being a financial adviser.
Series 63 License Exam
This exam covers the Uniforms Securities Act and the "Statements of Policy and Model Rules adopted by [the] NASAA" [3] It has 65 multiple choice questions with 60 being counted towards your score. You must correctly answer at least 43 to pass and you have 75 minutes to complete it. The exam itself cost $115 [4] and you don't need a sponsor like with the Series 7 Exam. You aren't required this exam if you work in these states: Louisiana, Vermont, District of Columbia, New Jersey, Maryland, Colorado, Ohio, Florida or Puerto Rico.
Series 3 License Exam
As mentioned before, once you pass this exam then you'll be able to sell commodities and futures contracts. This exam is called the National Commodity Futures (CR) Exam and lasts two hours and thirty minutes. It covers market relations and futures trading theory. You'll need to answer 120 multiple choice and true/false questions and receive a 70 percent to pass. The exam costs $115.
Study Guides for Licensing Exams - Take Your Pick
You can Find More Exam Info with Study Guides at the FINRA website, but below are a few study guides from various publishers.
Step Three: What Type of Broker Are You?Full-Service or Discount?
There are different types of brokers:
Full-service brokers often work with clients on a one-on-one basis. They research and provide advice suited for a client's specific financial needs, They also help with retirement planning, estate planning, tax preparation and much more. A full-service broker will earn a higher commission as they typically help guide an investor functioning more as a financial adviser. As mentioned before in the Wall Street Journal article, they can earn a bigger chunk of what they bring into a company.
Discount-brokers normally are paid by salary and work for online brokerages like Scottrade, E-trade, TD Ameritrade or USAA. They usually just handle transactions and don't offer personal advice to investors. According to glassdoor.com, the average stock broker salary for someone working at Charles Schwab is $43,976. For Scottrade and E-trade it's $42,901 and $41,500 respectively [5].
However, when you throw in higher earning full-service brokers, the average annual pay for stock brokers as a whole goes up as it did in 2012 at $71,720 [6]. This was higher than the national average for that year which was $44,321.67 according to the social security administration website.
Step Four: Increase ClienteleMarket Yourself as a Stock Broker
Being a stock broker requires some capability of salesmanship since you need to be able to communicate why you feel a certain security or investment fund is best for your client. Also, in order to be able to gain more clients, you'll need to be able to know how to market yourself as a stock broker adequately.
You can do this by placing cold calls, setting up seminars or even writing an ebook if you become successful and have something noteworthy to write about. Just be careful when placing cold calls as the SEC has established rules and regulations to limit fraud. For example, SEC prohibits cold calling outside of the hours between 8am and 9pm and a whole host of other rules that if violated, can result in penalties worth $16,000.
Conclusion
The first few years being a stock broker can be really tough because you'll need to use your salesmanship to build your client base. In fact, many stock brokers are either let go or give up if they can't meet quotas. It's important that you perform well and provide value to the firm you're working in order to be successful. If you're not able to do that as a full-service broker, you can try starting out as a discount broker as the pressure is a bit less on that level.
Sources and References
You can find more information by visiting these sites:
http://www.nasaa.org/industry-resources/exams/exam-faqs/#2
http://www.nasaa.org/industry-resources/exams/series-63-resources/
http://www.investopedia.com/terms/s/series7.asp
http://en.wikipedia.org/wiki/Series_63
http://www.bls.gov/ooh/sales/securities-commodities-and-financial-services-sales-agents.htm#tab-1
http://www.business.ftc.gov/documents/bus27-complying-telemarketing-sales-rule#penalties