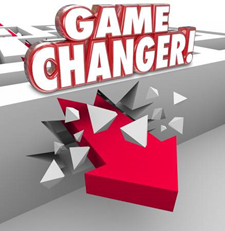 ISBG International Spirits & Beverage Group, Inc. (OTC: ISBG) UndergroundStocks.com, an elite wall street independent small cap media group with a history of bringing lucrative opportunities, Reports on ISBG International Spirits & Beverage Group, Inc. (OTC: $ISBG).
The incubation model is a relatively recent innovation in the business landscape, and one of the more interesting applications of this concept is in the form of spirits and CBD producer, International Spirits and Beverage Group Inc. (OTC: ISBG).
ISBG has been ramping up this model in the spirits marketplace for the past two years, and has just started to apply the same model in the CBD space as well.
The big point to make here is that such a model is greatly amplified by an aggressive bias toward collaboration through strategic partnerships.
Think about it this way: there are two basic ways to implement this strategy – product acquisition or strategic partnership.
Until recently, ISBG has favored a product acquisition strategy, buying up other products, complete with full production and marketing privileges, and then applying its experience and know-how to augmenting the market upside for the product by both streamlining production processes and more effectively developing the brand.
Its most recent success in this capacity is the Besado Tequila brand.
A New Path
However, investors should take note of the company's most recent announcement: ISBG is now open to and pursuing strategic partnerships as a pathway to accelerated growth in its brand incubation operations in both its adult beverage and CBD divisions.
This is a potential game-changing revelation.
By turning to a collaboration model driven by strategic partnerships, the company opens up an enormous number of new doors for relationships that present win-win agreements with other companies carrying products that see a strong value proposition in partnering with ISBG to increase the market productivity of current assets.
In addition, one should note that this applies to both its spirits and CBD divisions. With the CBD space set to grow by leaps and bounds over coming quarters, ISBG stands to benefit from its own in-house CBD products (the P19 line) as well as a portion of returns from future potential partners, thus capitalizing on and mobilizing its knowledge capital.
Rising Volume
One other factor that clearly sweetens the deal for ISBG investors is the company's recent onboarding onto the new VOLUM blockchain supply chain and logistics management platform.
The VOLUM platform works by combining Internet-of-Things (IoT) enablers, an algorithmically intelligent cloud-based software platform, blockchain technology, and a native token (VLM) that serves as the medium of exchange among platform participants.
Engineers at the company believe the platform will dramatically streamline the company's global supply chain production model, offering it another advantage in the marketplace, and offering prospective partners another reason to seek collaboration to augment the value of currently held brands.
About UndergroundStocks.com and Disclaimer/Disclosure:
Undergroundstocks.com is an elite wall street independent small cap media group with a history of bringing lucrative opportunities. We are well known for discovering undervalued companies and bringing them to the attention of the investment community. Undergroundstocks did not receive any compensation for this piece. Undergroundstocks.com is a digital publisher of third-party sourced news.
All information contained herein as well as on the Undergroundstocks.com website is obtained from sources believed to be reliable but not guaranteed to be accurate or all-inclusive. All material is for informational purposes only, is only the opinion of Undergroundstocks.com and should not be construed as an offer or solicitation to buy or sell securities. The information may include certain forward-looking statements, which may be affected by unforeseen circumstances and/or certain risks. Undergroundstocks.com and its associates may have a position either long or short in any company mentioned herein. Please consult an investment professional before investing in anything viewed within this article or any other portion of Undergroundstocks.com.
Social Media:
Follow us on twitter UnderGroundStocks (@USPicks2014) | Twitter
Follow us on Facebook https://www.facebook.com/USPICKS2014/
Follow us on Instagram UndergroundStocks (@undergroundstocks1) * Instagram photos and videos
Follow us on YouTube Underground Stocks
Contact:
UnderGroundStocks
Disclosure: I/we have no positions in any stocks mentioned, and no plans to initiate any positions within the next 72 hours.