After Facebook—one of the largest companies in the world—announced its interest in launching its own cryptocurrency, it has become clear that the markets are unsure to react. Though Facebook's proposed currency, Libra, is just one of many influencing factors, there is no denying that the Bitcoin market has become much more volatile over the course of the past few months.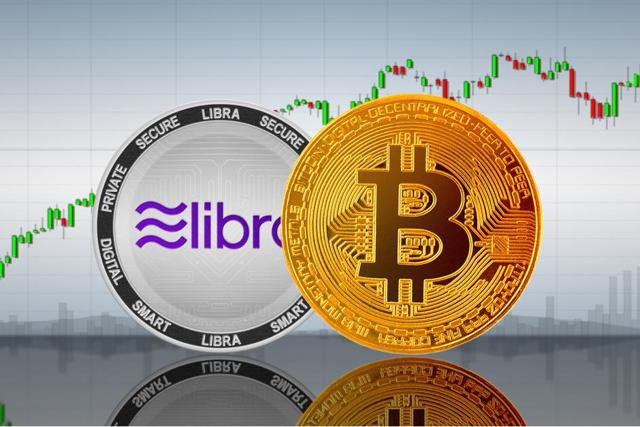 Facebook first began exploring the world of cryptocurrency in 2017, with a project initially led by Morgan Beller. Over the course of the next two years, the company began fine-tuning their project, hoping to eventually bring a form of cryptocurrency to the open market. On June 18, 2019, the company officially announced their intent to launch "Libra", with a proposed launch date of 2020.
If launched successfully, Libra will be just one of many cryptocurrencies on the market. However, there are still quite a few things that make this particular project unique. Not only is Facebook already under close congressional watch for anti-competitive behaviors, but the company is also proposing what may be the largest crypto project of all time.
In this article, we will discuss the most important things for you to know about Libra, including the impact it may have on Bitcoin prices. Though there are still multiple factors that are yet to be determined, it is clear that the values of Bitcoin and Libra are connected.
What are the differences between Bitcoin and Libra?
In general, many crypto traders have responded positively to talks about Libra, often claiming that this is a key turning point in "mainstreaming" the use of cryptocurrency in general. However, Libra is staunchly different than Bitcoin. In fact, some involved in the industry claim that Libra should not even be considered a cryptocurrency at all.
One analysttold CNBC, "Unlike the volatility seen around other cryptocurrencies in the past, we believe that Libra's focus on creating a stable, low inflation currency backed by a reserve or real assets is a differentiator." Libra represents what is called a "stablecoin"—a cryptocurrency that is designed to maintain consistent values over time. Bitcoin, on the other hand, seeks to theoretically continue increasing in value to the greatest extent possible (comparable to a stock).
One primary difference between Bitcoin and Libra is that while Bitcoin transactions are recorded anonymously on a public ledger (the blockchain), Libra uses a "permissioned" blockchain with limited access.CryptoCompare's Charles Hayterv claims these structural differences create a situation where, "Bitcoin is permissionless, fully decentralized, deflationary and volatile. Libra is permissioned, more centralized, governed by supply and demand, and pegged to fiat currencies." While these currencies may be operating in a similar space, because they are so different from one another, they may end up being direct competitors.
What is "Libra Association"?
The Libra Association is a closed group of "market makers" that have been carefully selected to control the value of Libra. The association consists of dozens of companies, primarily involved in the payment, tech, telecom, blockchain, and venture capital spaces. PayPal and MasterCard are among the most well-known names in the group. These are the "permissioned" actors who have access to Libra's proposed blockchain.
While the Libra Association is equipped to help Facebook follow through with its goals—namely, keeping the price of Libra stable—the group has also received a significant amount of criticism. Many outsiders do not like the closed, centralized, and controlled nature of the group. While the group claims that Libra's value simply follows "supply and demand", some claim its mechanisms suggest otherwise. If Libra is eventually launched, the size of the association is expected to grow.
Monitoring Bitcoin's Performance in 2019
Anyone who has been paying attention to Bitcoin for long knows that the coin has had a very volatile price history. For example, after nearly a decade below the $3,000 mark, the coin soared in value and approached $20,000 in December 2017—only to eventually plummet back to $3,000 over the course of the next year.
Since opening 2019 at $3,826 per coin, Bitcoin experienced another eventual surge, rising from $5,390 at the beginning of May to an 18-month high point of $12,561 by July. Since then, the coin has experienced a mild fall and is now trading for under $10,000 (as of July 30, 2019).
Following the official investigative launch of Libra, Bitcoin's volatile "9k-13k-9k" price arc unfolded within a month. While it is impossible to view the price of Bitcoin in a vacuum, its increased level of volatility is undoubtedly connected to speculation surrounding Libra. As Libra experiences new developments, legal challenges, and various other obstacles, investors are increasingly unsure whether the coin will ever be launched. They are also unsure what impact a launch could potentially exert across markets. At the very least, it still remains clear that uncertainty and volatility are clearly connected.
What determines the value of Libra and Bitcoin?
The largest driver of Libra's perceived value (and power) will be—frankly—the likelihood that the currency ever makes it to market. The primary challenge between the currency and the marketplace are Libra's congressional hearings, taking place this very week. Facebook has claimed that it will not move forward with the structural components of the project until it has received full regulatory approval.
Bitcoin's value is driven by its scarcity and utility. When the coin is accepted in more places, demand will increase, and price increases will follow. Libra's approval could have a positive long-term impact on the value of Bitcoin; the industry will be perceived as more "legitimate" and more people will be willing to use cryptocurrency in everyday transactions. On the other hand, Libra's approval could also topple Bitcoin from its position atop the crypto industry, causing traders to spring to what is apparently a less-risky alternative. Regardless, any change—whether towards approval or disapproval—will cause a short-term volatility increase throughout the entire crypto market.
Conclusion
Both Libra and Bitcoin have been generating headlines this summer. While the two currencies are distinct in many ways, it is clear that the value of one will perpetually influence the value of the other. Fundamental analysts everywhere will be paying close attention to these developments. In the months (or possibly years) leading up to Libra's launch, monitor the impact new stories will have on the value of Bitcoin and the strategy traders use. If you are willing to tolerate risk and cycle through positions quickly, you will be able to earn strong returns.