The Best Ways To Invest In Business Development Companies
Please Note: Blog posts are not selected, edited or screened by Seeking Alpha editors.
Seeking Alpha Analyst Since 2019
I love investing in the stock market, but I have many friends who do not know how to invest. Because I realize how much there is to win or lose depending on your first financial decisions, I created Early Investing podcast to help all young people invest in the stock market from an early age. I strongly believe, and compound interest proves, that your saving and investing before you reach 30 years old will prove more critical to your lifetime financial security than the rest of your career. If you have a time advantage when you are young, then you should use it, and I want to serve you as much as possible while creating engaging content that you will enjoy. Looking forward to knowing people with high knowledge about investing and ideas about how to make our future brighter. Your Gajura!
Summary
Goldman Sachs BDC.
Gladstone Capital Corp.
Triangle Capital Corp.
Main Street Capital Corporation.
Oxford Square Capital Corp.
As a growing investor, you might be interested to invest in hedge funds and equity funds. But these invitation-only funds are mostly out of reach for general investors. But there are few similar kinds of investment opportunities that can help you start with few thousand dollars. These business development companies (BDCS) can generate good returns for minimal investments.
BDCS are better defined as a special type of investments that follow combined attributes of closed-end investment vehicles and publicly traded companies. They help investors to get equal exposure to private equity as well as venture capital investments. BDCs are basically some regulated investment companies that give a tax advantage to their investors. BDC managers also provide considerable managerial assistance to all the companies listed in their portfolio.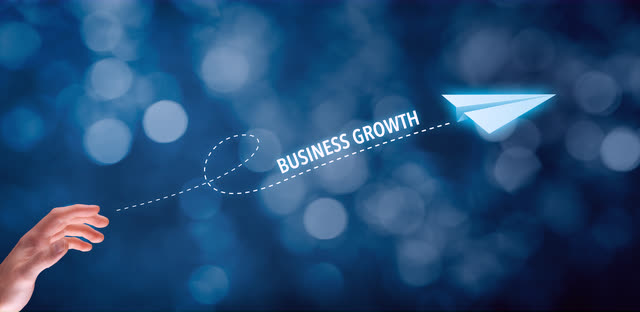 Here we have listed some of the most profitable BDCs to help you plan your profitable future investments:
Goldman Sachs BDC
It is definitely a great idea to buy common shares of this famous investment bank. However, you can also think of a dedicated BDC from this company that focuses specifically on the financing of some mid-sized corporations. At present, the portfolio of this company is quite diversified and broad. It focuses on aggressive debt and equity investments in top-rated Asian alternative energy organizations such as Kawa Solar Holdings and Conergy Asia Holdings. Moreover, as GSBD is managed by the internal staffers of Goldman, investors can have higher confidence with all the bets.
Gladstone Capital Corp
Gladstone is another consistent and profitable dividend player that follows a very rigid investment strategy for targets. They prefer taking a minimal technological risk, follow a diversified customer base, maintain significant earnings and bet for revenue between $20 to $150 million per year. With this, GLAD has a bigger share of several smaller companies and they target almost $7 to $30 for every investment. Therefore, the list of investment companies is usually very short.
Triangle Capital Corp
Here is another diversified BDC that prefers to invest in a range of industries including bakeries, semiconductor fabricators, and hospice as well. You may find every business sector somehow listed in their portfolio. Although this company is known for presenting very stabilized performance in the industry; they experienced a slump of 20% last year before Thanksgiving. The current prices are still worth investing in.
Main Street Capital Corporation
Although Main Street Capital Corp. experienced a snag a few months ago, soon after that it balanced its performance in the competitive market. Although shares from this company were staying down from the last high in the year 2018, the last 52 week's growth is still considerable. Also, MAIN succeeded to maintain 19% dividend stability for so long. Irrespective of the short-term trends in the market, MAIN is ranked high for the BDC investments.
Oxford Square Capital Corp.
Oxford Square was earlier known as TICC Capital; however, they changed their name in the year 2018. However, the company is popular for maintaining a strong track record in the shareholder's market. Although it is usually difficult to research the extensive range of listed companies to understand their creditworthiness, the great news about Oxford Square is that it has an extensive and experienced staff of professionals including former investment bankers and former treasurer from popular New York Mercantile Exchange. Therefore, you will find their portfolio more trustworthy and it can offer higher returns on all investments.
Apollo Investment Corp
Here is another famous BDC that manages $2.2 billion's portfolio while listing out 90 different companies such as Westinghouse Electric, Bumble Bee tuna, and many others. Recently, Apollo also embarked on restructuring with a goal to get lesser connection to the volatile energy sector while ensuring higher cost competitiveness. They also reduced the base management fee to 1.5% from the previous 2% value which is really good for the clients.
FS Investment Corp
You will be happy to hear that FSIC is a large $2 billion corporation. However, at present, this company is trading for less than $8 per share of a bargain price. This may appear quite attractive to most investors, especially those who don't have much capital to manage highly expensive private equity funds. FSIC prefers to make investments in senior debt which makes its loans an incredible priority for junior financing deals. It can help you to get paid fast with reliable returns on investment.
You have now gone through some of the best ways to invest in BDCs. There is no doubt to say that this investment sector can offer you many low-risk opportunities to make considerable profits. It is better to make a sensitive strategy for your financial relationships to ensure better returns. The best thing to know about BDC investments is that it provides enhanced accessibility with considerable liquidity in the competitive market.
Seeking Alpha's Disclosure: Past performance is no guarantee of future results. No recommendation or advice is being given as to whether any investment is suitable for a particular investor. Any views or opinions expressed above may not reflect those of Seeking Alpha as a whole. Seeking Alpha is not a licensed securities dealer, broker or US investment adviser or investment bank. Our analysts are third party authors that include both professional investors and individual investors who may not be licensed or certified by any institute or regulatory body.