Welcome to the breakout edition of HFI Research Blogs!
Following what we thought would be a period of consolidation in both oil and energy stocks, today's price action following the positive OPEC meeting illustrates that the consolidation is over.
OPEC reaffirmed its commitment to bring its production cut to 100% compliance down from ~150%, and some estimate that to be an increase in production to the tune of ~1 million b/d. The real barrels that will likely be put on the market ranges around ~600k b/d, and as we updated to HFIR subscribers on Thursday, OPEC crude exports have already risen in the month of June.
Following the OPEC meeting, oil and energy stocks broke out of the recent consolidation trend: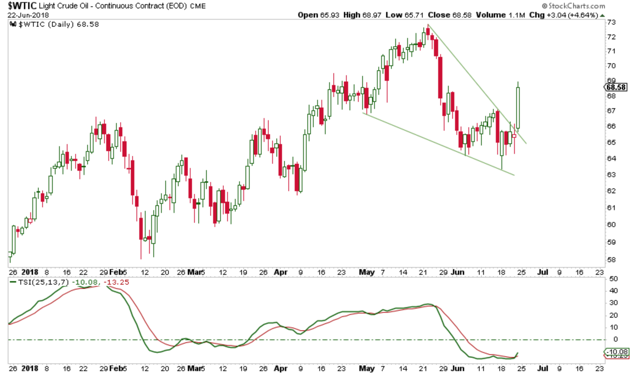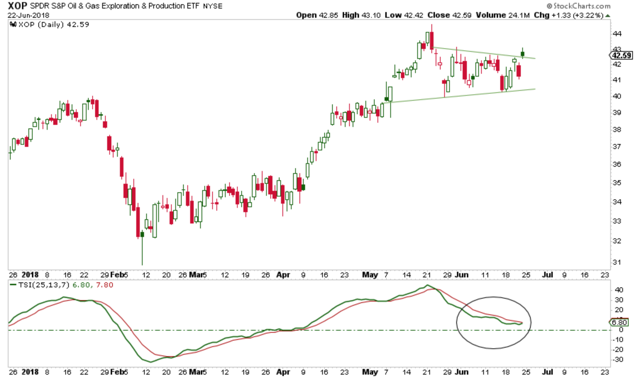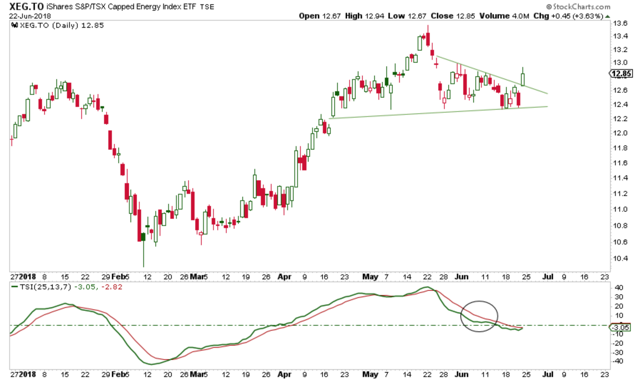 Meanwhile, our two largest positions closed at multi-year highs: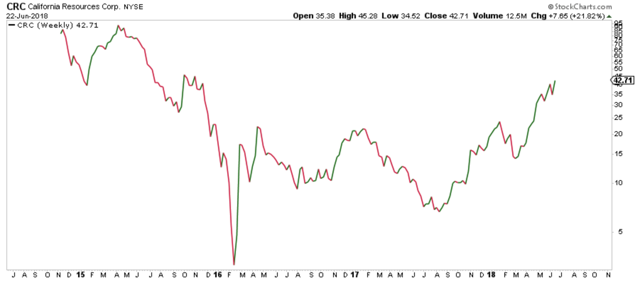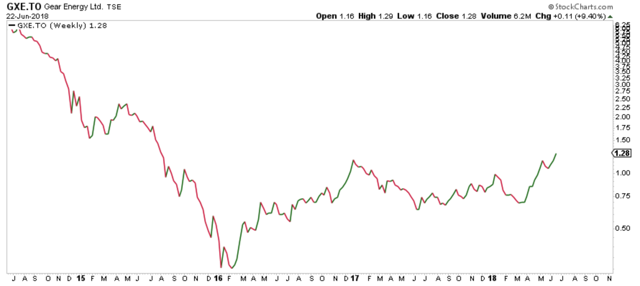 The rally is back...
The market consolidated for the past month as the uncertainty surrounding OPEC forced some market participants to cut exposure to energy stocks and oil. We wrote to HFI Research subscribers that if one were to add, the June consolidation would prove to be an opportune time to add. 
Going forward, we forecast that global oil supply/demand models will show decreasing global storage balances despite higher OPEC production. We expect oil prices to trend higher and energy stocks to follow.
HFI Research Premium
For readers that have followed our public oil or natural gas articles, we think you will find our premium research to provide you with even more value and clarity into the world of oil and natural gas.
Here are the last 4 reviews left for our service: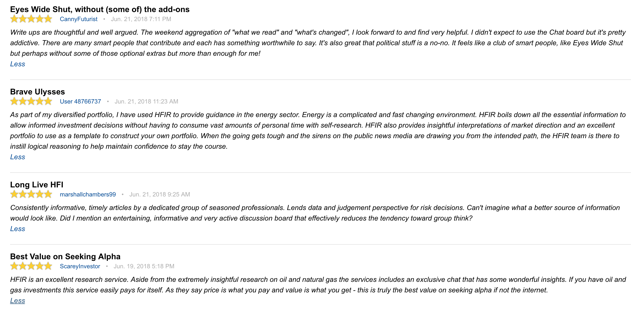 We believe not only will you find our exclusive research reports insightful, but you will also find the chat service to be highly useful and addicting. 
Some of the subscribers have left comments like this about the chat service:
The member chat is active nearly 24 hours a day, with HFIR and the team directly interacting with subscribers to discuss the nuances of the developing thesis in real time. Thoroughly vetted data sources are transparent and diverse. There is no complacency here. HFIR helps remove the mystery from energy investing.
We think you will be fairly surprised by just how engaging the community is.
Lastly, if you do sign-up, here are the reports you will receive: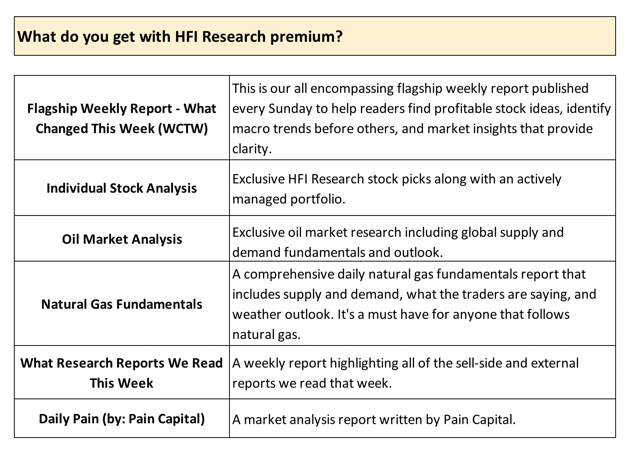 The cost to sign-up for HFI Research is either:
$150 per month or
$900 per annual (50% discount).
If you sign-up for annual, not only will you save 50% off the subscription fee, but you will also receive a 30-day risk-free trial in the service. If you do not like the service, you can cancel anytime within the first 30-days and receive a full refund.

If you are interested, we hope you give our community a try. For more info about signing up, you can see here. 
Thank you,
HFI Research
Disclosure: I am/we are long CRC, GXE.TO.