As some of our old followers may know, HFI Research was founded on our research on natural gas, which was then expanded into oil. Our natural gas research community is the largest on Seeking Alpha with over 200 members (not including the main service).
One aspect of the natural gas market that makes it hard for the average trader/investor to understand is the weather aspect. The weather outlook drives most of the gains/losses on a daily basis. There are two major models that all the traders look at, GFS-ENS and ECMWF-EPS. 
The GFS-ENS updates 4 times a day while the ECMWF-EPS updates 2 times a day.
We have now launched HFIRweather.com to help natural gas investors and traders better track the weather model changes. At the moment, we have GFS-ENS fully equipped with an expansion into ECMWF-EPS later.
The sign-up price is $25/month or $150/year for the GFS-ENS suite. This includes total degree day updates along with cluster breakdowns.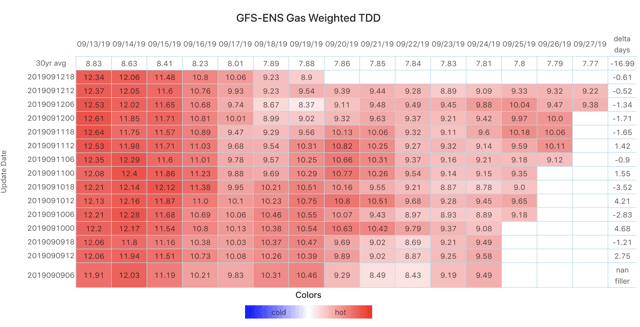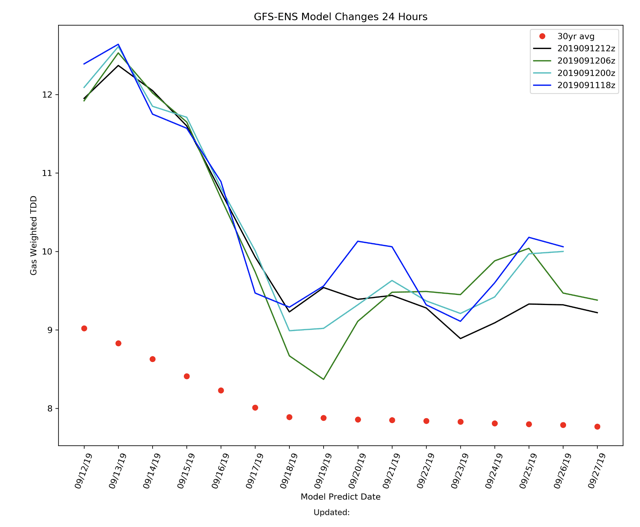 In addition, you will get access to the weather map averages to help you better understand what the outlook is going forward:
We designed HFIRweather.com for traders and investors dedicated to natural gas so you can better understand what drives natural gas prices!
We hope to see you give our service a try and if you have any feedback, please do not hesitate to comment down below!
Sincerely,
HFI Research