Mirror Trading in Stock Market – Is it Worth it?
Stock trading is often a lucrative activity, but you have to learn and practice a lot to become somewhat consistent in terms of profits. However, those who want to speed up the gains are tempted to implement mirror trading – an approach that allows them to copy the strategies of savvy traders who might have years of experience on their side.
Mirror trading was initially introduced in the Forex market more than a decade ago. Stock market traders acknowledged the strategy's potential and started to implement it on various timeframes. In mirror trading, a trader replicates the trades of another, more experienced fellow by linking his account to the one managed by the professional trader. In this way, every time the skilled trader carries out a trade, it is accurately mirrored in the beginner's account.
If you opt for this form of trading, you are free to choose whom you want to follow. Generally, it depends on the broker you deal with. Some of them can propose hundreds of professional account managers whose trades can be mirrored. Meir Barak, founder of Tradenet, tells us many in his live trading chat room mirror his trades.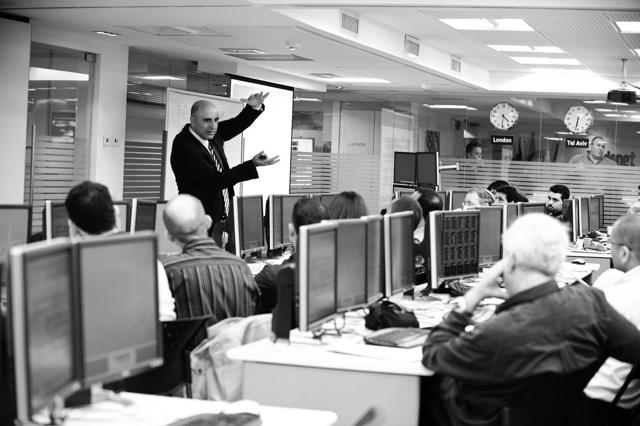 However, is mirror trading worth it? Well, it might work for some novice traders, but how do they learn trading if they're just letting their accounts to automatically replicate the strategies of others? Before turning you into a mirror trading skeptic, let's talk about some of the advantages of this approach:
- No emotions – since this concept involves a form of automated trading, it removes any potential emotions that might affect the outcome. The psychological factor plays a significant role in the decision-making process during trading, and it often influences traders to make poor choices that ultimately hit their balances. The passive nature of mirror trading allows traders to get rid of emotions.
- Relying on professionals – you don't have to reinvent the wheel or come up with a sophisticated strategy since there are professional managers who might lead you to what seems to be guaranteed success.
- Low cost – the account managers with the majority of trading platforms charge small fees, usually below 2% per year.
The list of benefits seems to be generous but there are serious drawbacks and potential red flags one should consider specifically for the stock markets:
- The concept hasn't been tested for years – stock traders adopted mirror trading after the 2008 crisis, when the market started its long-term bullish move, so it's difficult to accurately assess the account managers' talent. The skills of managers who day trade are more genuine as their performance history is vaster thanks to the small time frames they operate with.
- Success is not guaranteed – contrary to belief, mirror trading doesn't ensure success. In fact, it's hard to beat the market on a regular basis. Even mutual funds managers and professional investors cannot beat it in the long term, so why would someone rely on a random trader who recorded some winnings?
When pondering the pros and cons of mirror trading, we can conclude that the best use case for this activity is learning rather than securing consistent profits. Since the picked account managers have a lot more experience with maneuvering various strategies, mirror trading can help beginners learn to trade through real-life examples. However, one should not blindly use this approach without making relevant notes and practicing by himself.
Meir Barak, founder of day trading academy Tradenet, believes that traders should try to learn from professionals rather than simply copying and mirroring their strategies. The trading guru, who is also the author of bestselling book "The Market Whisperer," has traded US stocks on a daily basis and has shared tips and strategies with his students through Tradenet.
On a side note, mirror trading became suspicious due to the increasing number of money laundering schemes that rely on this approach. IBM noted in one of its blog posts:
"The original intent is to allow traders to automate trading decisions based on track-record proven, expert strategies."